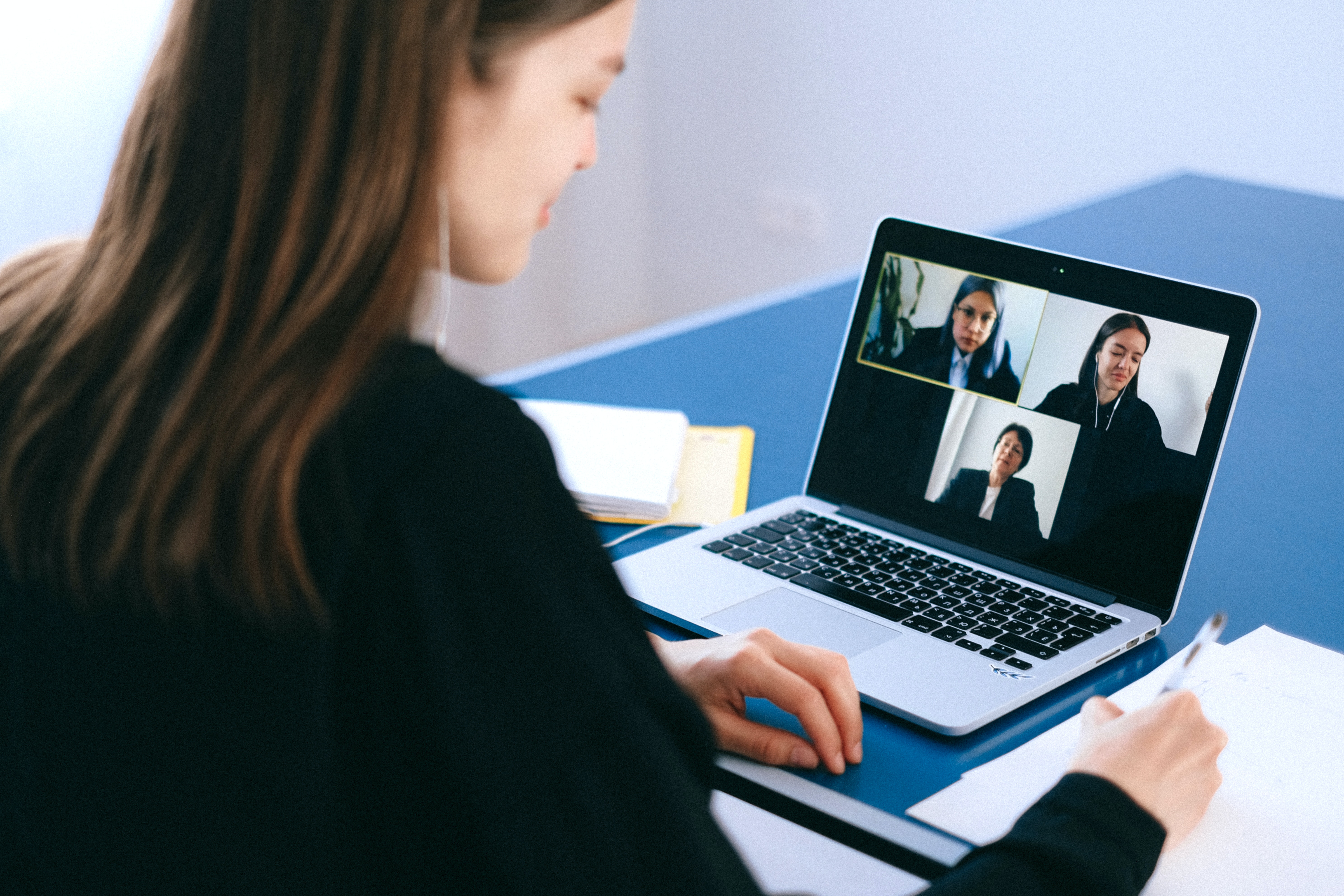 Zooming back to our phones
A study quoted by American academic Cal Newport, who specialises in data overload, said that the average worker was sending or receiving 126 emails a day and knowledge workers were checking their messages every six minutes.
This, combined with the anecdotally reported drop in attention span experienced throughout the pandemic means that as we emerge blinking into the post-lockdown daylight, we may find we are now even easier to distract than we were previously.
Just as the "do you really need to print this email?" footer used to appear on emails we should maybe consider something that flashes up saying "do you really need to send this email." Copying 18 people into an email that says "thanks" to only one of them is not only teeth-gnashingly infuriating, but also utterly pointless and diverts attention from valuable work. A University of California-Irvine study noted that regaining momentum on a piece of work after an email interruption can take, on average, upwards of 20 minutes.
Email overload can be managed with concentration apps like Pomodoro or Forest and advice can be gained from experts like the Mesmo Consultancy. The new threat to our time and concentration however comes from Zoom. What would have been, in the Before Times, a quick chat about a project update has now become a scheduled Zoom meeting which gives a possibly minor query an over-developed sense of importance.
Zoom fatigue is everywhere; video calls require us to work hard to pick up subtle body language clues which in person we'd pick up subconsciously. Back-to-back Zoom calls are incredibly draining, so kudos to those companies who are championing No Zoom Fridays. There's nothing wrong with a phone call – it works perfectly well. Give it a go. Unless of course you want to show off your return to the hairdresser. We'll let you off then.
The flexible agency
There is no miracle solution for creating a successful company. Business models are only a base; the stones that you will gradually add to your foundation are diverse, from your employees, your partners, your customers and your culture to parameters that you cannot control such as the economic context, relationships and the characters of those around you.
A transparent organisation creates a true collaborative context and builds a sense of trust, respect and accountability at all levels. The flexible agency model, where everyone has their place and all voices count, ensures a dynamic image with candidates, clients, prospects, and partners. By combining staff mobility and freedom of action, stakeholders are always presented with highly motivated teams depending on the project, with coherent and developing skills.
By showing total confidence in staff, managers gain respect and encourage freedom of action and initiative to free creativity and innovation. Employees feel much more responsible, which inevitably influences their motivation and their quality of work.
The human factor is the first success factor and even if the flexible agency still has some flaws, it is one most likely to adapt for success.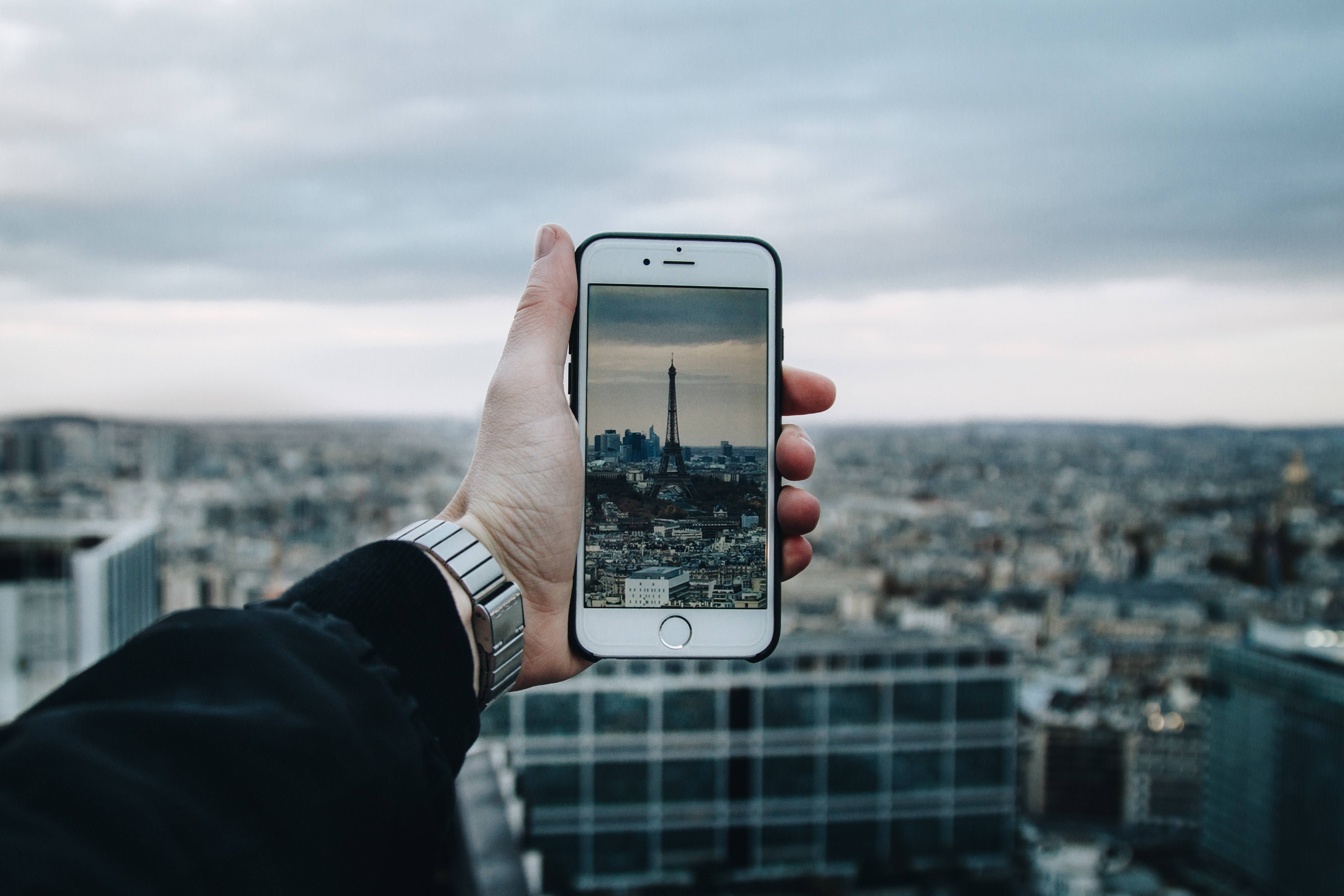 Internships – Ballou France's secret weapon
Ballou France has an enviable pipeline of joiners and this is down to the company's brilliant student interns, says Managing Director Alexandre Denis, himself a veteran of two internships, one in Madrid and one in a French PR agency where he was subsequently hired. Ballou France always has two interns, generally students studying communications. In France the vast majority of undergraduates undertake at least a six-month internship before they can graduate.
Thomas Duporge was hired two years ago after an internship and is now Senior Account Executive, Clémence Combettes returned to Ballou after an internship and Paul Dimny has been hired as a part-time comms manager after another successful internship.
Once an internship opportunity has been posted, candidates have two interviews with different team members and Ballou establishes how the company can help the student with their studies and how the student would benefit Ballou. What it comes down to, says Alexandre, is "chemistry, motivation and energy. Are they willing to learn and get involved?"
Internships were perceived poorly for a while because of unscrupulous companies viewing them as a way of accessing free labour, but Ballou accords its paid interns exactly the same level of importance as any other joiner. Far from a "make the coffee and watch" role, internships at Ballou involve talking to clients, calling journalists and being involved in brainstorm sessions. Alexandre and the whole team are always happy to invest time in training interns as, as he puts it, "we will be the ones that also gain in the long term."
So what advice would Alexandre give to a student about to embark on their first PR internship? "Don't underestimate yourself. Be brave and feel proud that you got the opportunity. It's a competitive market. And for the agency, view them as part of the team. Everything the team does, office drinks included, so should your interns."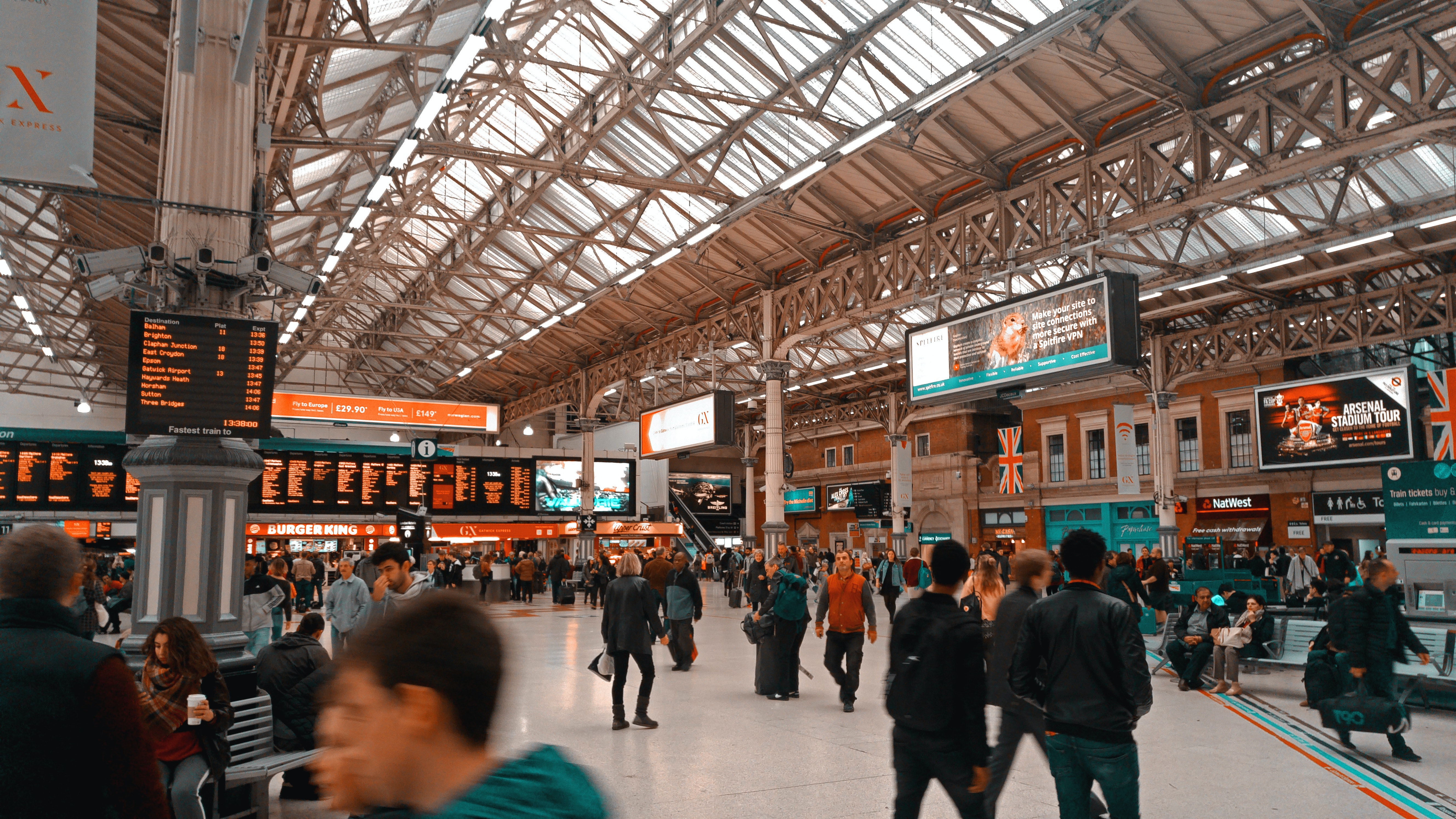 Back to reality
Noticed something in the air that hasn't been there for a while? Us too. It's optimism, we think. The vaccine, lower infection rates, springtime, and the first tiniest glimpse of a shot at normality.
We've been very lucky at Ballou. Everyone has thankfully remained safe, everyone has returned from furlough and business has operated successfully and efficiently throughout the turbulence of the last year. We've missed each other greatly despite keeping up with the sociable elements of work remotely.
But now we're contemplating the return to the office, and we thought we'd share what we've done around this. Obviously we've ensured that the office environment is Covid-safe in line with government guidelines, but there are big behavioural adjustments that every company needs to be aware of.
There is a preconception that everyone has been climbing the walls for the last year and is desperate to get out, whether that's back to work or socially (the re-opening of pubs and restaurants is being described in tones normally reserved for a combination of New Year's Eve and Mardi Gras). Not everyone is going to feel like hurling themselves back into that whirl. A year is a long time to spend in isolation and the ramifications of that lack of interaction may not reveal themselves for a while, socially or at work. Just as we need to respect differences in every aspect of our working lives they need to be addressed here too. Some people may need more time than others to adjust, some may experience anxiety at the return, and some may be overjoyed at the prospect of a commute and a Pret sandwich.
Our company culture is vitally important to us at Ballou and we are determined that the collaborative and consultative aspects of our work, and training and development, do not suffer as a result from prolonged remote working, but at the same time by respecting our team's individual comfort zones we hope that everyone will feel confident to be able to attend the office for work when required.
So however and whenever you get there, we'll see you back in the office. Coffee?
French exchange
Big news at Ballou France; Cédric Voigt is being promoted to Chief Operating Officer (COO) from General Manager France. Cédric has been with Ballou for a decade and joined when Ballou France boasted a grand total of three people. 
In his new role Cédric will be continuing to drive growth, fostering closer relationships with clients and partners, building out the Ballou brand in new markets and helping to grow the agency's digital capabilities.  At his right hand will be Alexandre Denis, formerly Deputy General Manager, who will take over as General Manager Ballou France. Congratulations to them both!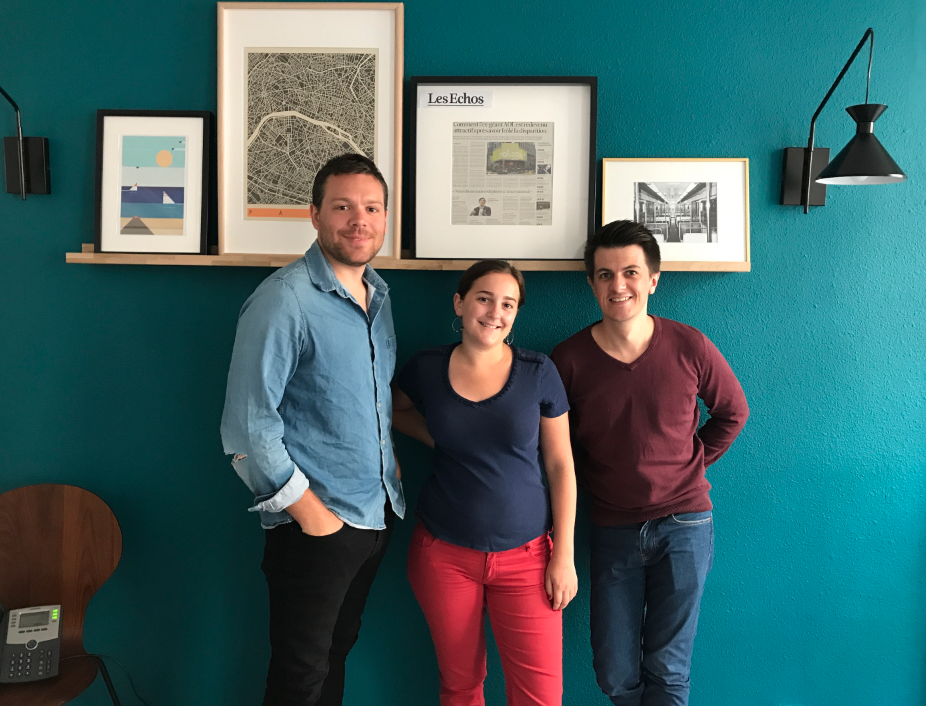 One for all, all for one: Ballou PR France welcomes three new musketeers to the team
We are really happy to welcome Tom Rouffio, Marie-Philippine Mechet and Mickaël Barreteau (left to right) to our French team in Paris to support our growth… and there are more to come 😉
Marie-Philippine joins us as a Senior Account Executive from Kalima RP. She has a strong media network and will be working on a range of B2C and B2B clients.
Mickaël also joins us, a Senior Account Executive with a focus on B2B campaigns. Formerly at PR agency Elektron, Mickaël has strong expertise when it comes to developing B2B content and understanding the technical business models of our B2B clients.
Last but not least, Tom joins us as an Account Executive. Tom has two years under his belt at HARP Communications where he worked for Lemon Way and Meteojob, Des Bras en Plus and many others. Tom brings his experience to the Ballou team where he will play an integral part in helping to develop campaigns for a variety of clients.
These three new hires will be followed by others very soon – if you've got what it takes, get in touch. We'd love to hear from you!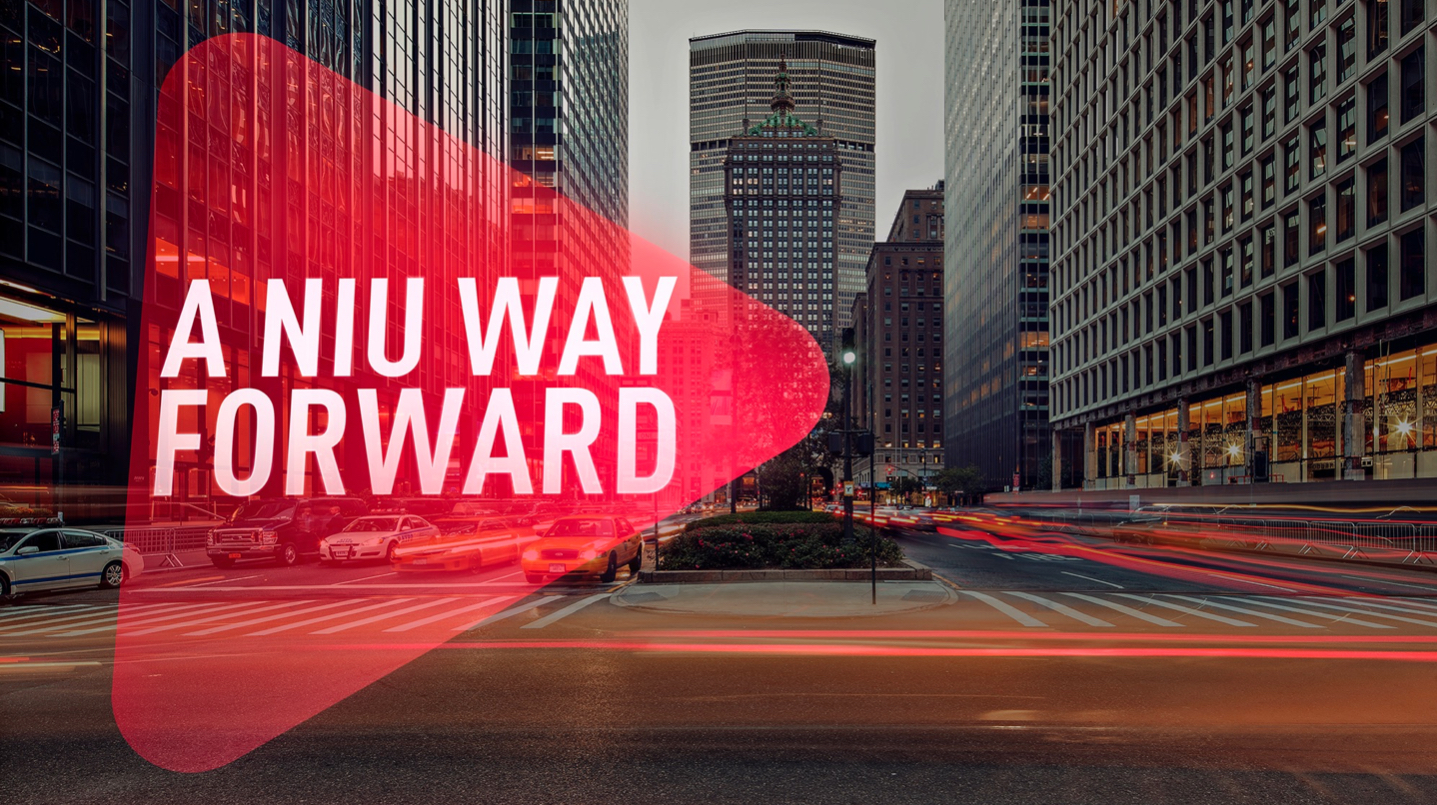 NIU Technologies partners with Ballou PR France & Germany to announce its entry into Europe
NIU Technologies, the world number one in "smart scooter" manufacturing, has chosen Ballou PR France and Germany for its corporate and consumer communications in both markets to support the company as it enters the European market.
Since March, Ballou PR has worked with NIU on a structured consumer and corporate PR campaign, which has led to strong coverage results in national, tech, lifestyle, business and automotive media. Within the first 12 weeks of the collaboration, Ballou PR secured 64 pieces of coverage and organised 20 test drives. Coverage appeared in publications such as Süddeutsche Zeitung, Bild Zeitung, Forbes, FrenchWeb and WIRED.
NIU is the world's leading "smart scooter" brand with more than 240,000 vehicles sold since its launch in June 2015. The Chinese manufacturer partners with leading brands like Bosch, LG, Panasonic and Samsung.

Our French office is the agency of record for 7 new clients in Q2!
Ballou PR France is delighted and proud to announce we reinforce our experience in adtech, edtech, e-HR, travel and automotive industries. In Q2, our team won Brigad, the HR platform for caterers, and Comet, an HR tool for finding freelance data analysts on demand.
We were proud to launch Coursera Enterprise in France, which included putting together case studies with L'Oréal and AXA. It was a joy to work with a company revolutionising the way we learn.
In the adtech space, we have won native ad discovery platform Taboola in France and the UK, and are working with The Next Ad in France, which provides automation technology for social media advertising.
We have also expanded our B2C practice by working with Momondo, the global flight comparison website, and drust, the French company that allows you to become a SuperDriver! 
We are looking forward to the end of the year and have lots of exciting plans in the pipeline, so stay tuned…

Ballou PR engaged by Samsung NEXT in Europe
Samsung NEXT, Samsung's international investment arm dedicated to scaling early-stage technology companies, has engaged Ballou PR to support the launch of its European operations in the UK, Germany and France.
Samsung NEXT Berlin, the company's first office in Europe, was formally announced at Tech Open Air in Berlin and Ballou coordinated an international campaign around the launch day. The cross-border teams secured and hosted a significant number of briefings and interviews with management both before the announcement and during the event.
Ballou PR secured a total of 88 pieces of coverage across all three markets, including print, online and broadcast. The news was covered in top-tier titles such as Bloomberg, Washington Post, The Guardian, TechCrunch, CNBC, Business Insider UK, Business Insider France, Der Tagesspiegel and L'Usine-Digitale.
Samsung NEXT Berlin will be dedicated to growing and scaling European startups at the cutting edge of technology. Since its inception in 2013, Samsung NEXT has invested in more than 60 companies and has partnered with thousands of entrepreneurs across the globe. The team provides early-stage startups with capital, resources, expertise and connections within Samsung's ecosystem to help them achieve the next level of success.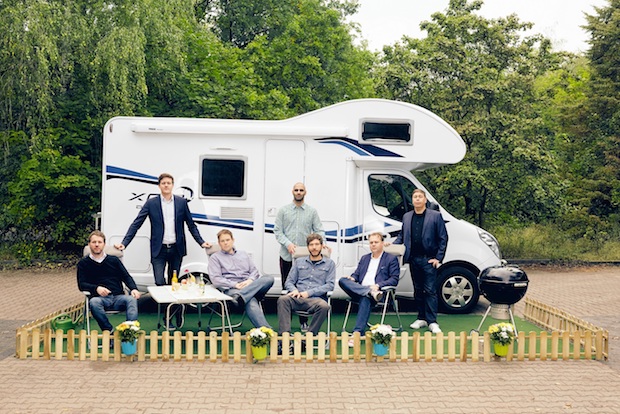 Campanda chooses Ballou PR Germany and France to manage its communications
Campanda, the world-leading online platform for RV rentals, has selected Ballou PR Germany and France for all corporate and B2C-communications in the French and German markets.
Drawing on Ballou PR's extensive experience in communicating for platform-based business models as well as for the automotive and travel industries, we will support our new colleagues at Campanda in all communication activities in Germany and France through a coherent international campaign.
The campaign will be driven by two members of our French team and three members of our German team in close collaboration with the respective Campanda offices in both markets.
At www.campanda.com, users can search for RV rental deals around the world or offer their own motorhome or trailer to prospective customers. Campanda works with a large number of businesses and private RV owners in order to deliver the best possible choice. Customers can easily compare price, location and vehicle amenities on the Campanda website and then book their chosen camper online. International customers can choose from eight localized websites in English, German, French, Italian or Spanish.