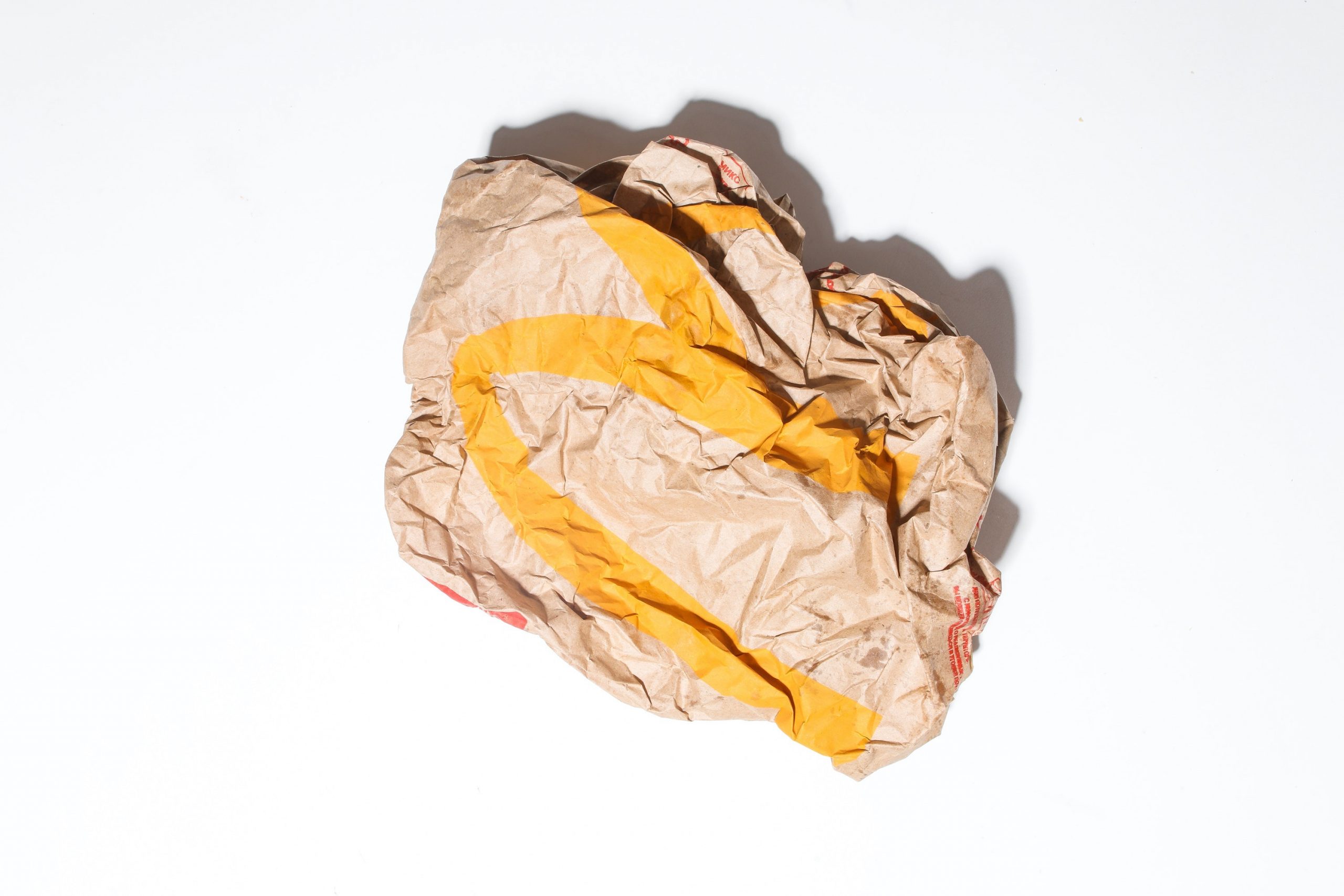 What next for consumerism?
Consumerism is a central part of modern capitalism; the buying and discarding of stuff drives the constant growth that the system relies on. But the movement towards sustainability is shining a spotlight on wasteful materialism and forcing a rethink of priorities. How far do we pursue growth against environmental and social wellbeing?
As prosperity built over the course of the 20th century consumerism and growth became interlinked in Western economies. The pursuit of profit became absolute, particularly for larger or public businesses with shareholders to satisfy, and consumers were encouraged to see consumption as 'doing their bit' for the economy.
Technological advances and retreats
The advance of technology gives producers a perfect reason to encourage consumerism. New ideas, materials and manufacturing techniques mean that each new iteration of a product can be advertised as an improved replacement for the last. Social trends have dictated that an accumulation of products can be a status symbol, ensuring that product turnover remains high.
But less advertised technological retreats have also driven consumerism. 'Built-in' or planned obsolescence has changed the way we view repair and replacement. Tech companies discontinue support for outdated systems or models in order to prompt an 'upgrade', while, from cars to lightbulbs, product lifespans are deliberately engineered to be less than optimum.
In the case of lightbulbs, the idiom that 'they don't make them like they used to' is demonstrably true. In California, a carbon filament bulb has been illuminated for 120 years and counting, a record that quite significantly outshines the capabilities of its modern counterparts.
The eco wave
But this constant turnover of products has had a huge impact on the environment, both in the emissions created from manufacturing and the waste of discarded items. Led by high-profile public campaigns, generations of socially and environmentally conscious consumers are starting to eschew the 'throw away society' consumerism has built.
Fast fashion has been one industry to take an environmentally motivated hit. The textiles industry is estimated to produce one fifth of the world's water pollution, and produces more greenhouse gas emissions than international aviation and shipping combined.
In December 2019, Ipsos found that three quarters of Brits think that clothing brands should take responsibility for ensuring their manufacturing processes are more environmentally friendly. Fast fashion brands like Primark, Boohoo and Topshop have all announced socially conscious pivots in the face of struggling sales.
The profit problem
But can businesses survive without perpetuating consumerism? Bialetti, the Italian coffee pot maker, presents a stark warning against over-competence. The inventors of the iconic Moka pot have sold more than 200 million of the stove-top items and have estimated that nearly three in four Italian families own one. However, because Moka pots are nearly indestructible, they have put themselves in danger of running out of customers.
Sales are now rebounding, as consumers look for more environmentally sustainable ways to drink coffee at home. The immense popularity of landfill-bound pods is beginning to dwindle, but businesses like Bialetti still have to continually diversify in order to give their customers something to buy.
Sharing is caring
Although consumers are increasingly wary of a 'throw away culture', there's little chance of a return to 'make do and mend' in prosperous Western societies. Instead, business is finding new ways to marry the prevailing environmental mores with the economic need for progress.
The result is a boom in consumer-to-consumer marketplaces and the monetisation of sharing – by connecting individuals directly, the need for consumers to own everything diminishes. The success of car sharing businesses like Zipcar and Blablacar is a good indication of how the 'sharing economy' can reduce rampant consumerism without abandoning profit and growth.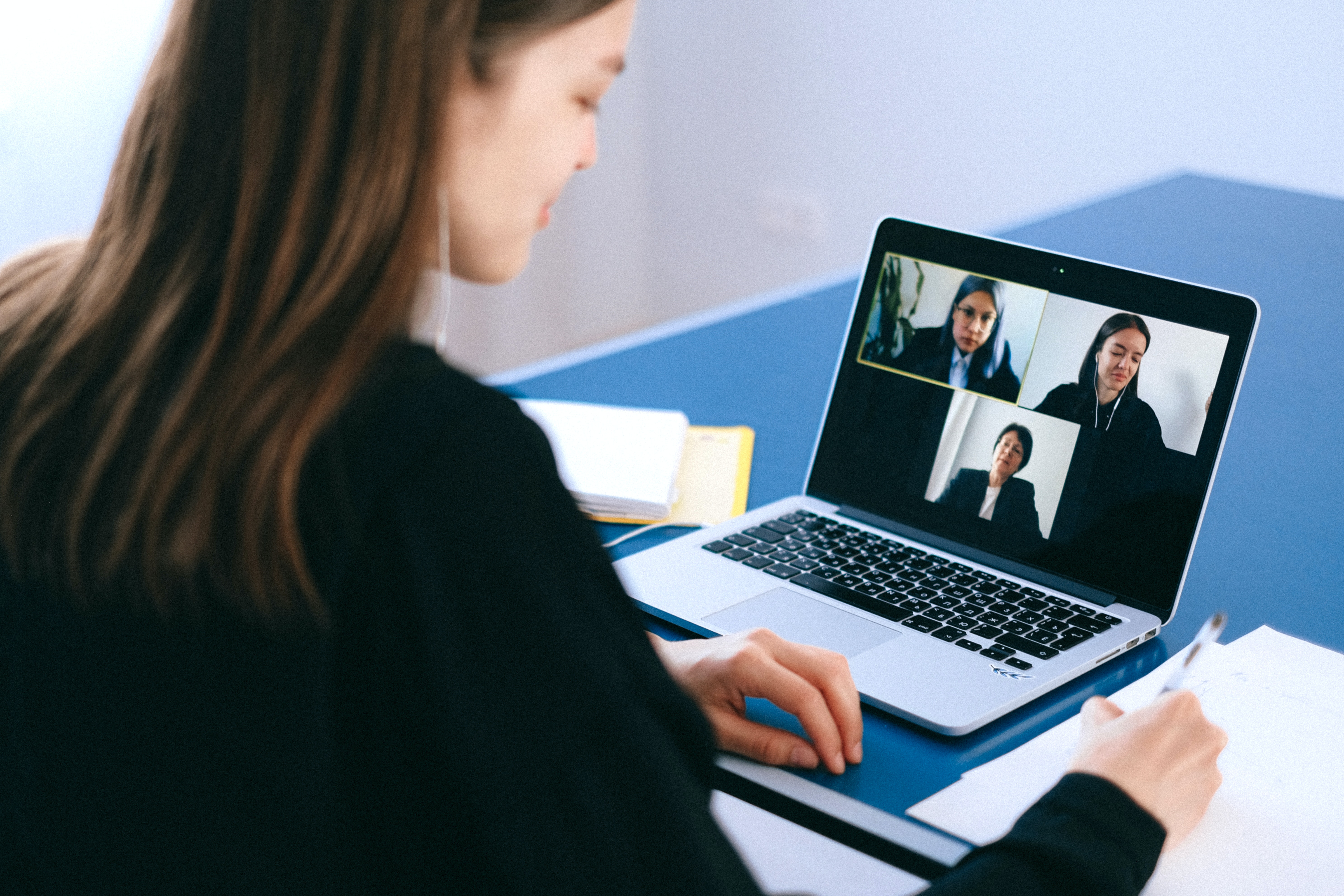 Zooming back to our phones
A study quoted by American academic Cal Newport, who specialises in data overload, said that the average worker was sending or receiving 126 emails a day and knowledge workers were checking their messages every six minutes.
This, combined with the anecdotally reported drop in attention span experienced throughout the pandemic means that as we emerge blinking into the post-lockdown daylight, we may find we are now even easier to distract than we were previously.
Just as the "do you really need to print this email?" footer used to appear on emails we should maybe consider something that flashes up saying "do you really need to send this email." Copying 18 people into an email that says "thanks" to only one of them is not only teeth-gnashingly infuriating, but also utterly pointless and diverts attention from valuable work. A University of California-Irvine study noted that regaining momentum on a piece of work after an email interruption can take, on average, upwards of 20 minutes.
Email overload can be managed with concentration apps like Pomodoro or Forest and advice can be gained from experts like the Mesmo Consultancy. The new threat to our time and concentration however comes from Zoom. What would have been, in the Before Times, a quick chat about a project update has now become a scheduled Zoom meeting which gives a possibly minor query an over-developed sense of importance.
Zoom fatigue is everywhere; video calls require us to work hard to pick up subtle body language clues which in person we'd pick up subconsciously. Back-to-back Zoom calls are incredibly draining, so kudos to those companies who are championing No Zoom Fridays. There's nothing wrong with a phone call – it works perfectly well. Give it a go. Unless of course you want to show off your return to the hairdresser. We'll let you off then.
The flexible agency
There is no miracle solution for creating a successful company. Business models are only a base; the stones that you will gradually add to your foundation are diverse, from your employees, your partners, your customers and your culture to parameters that you cannot control such as the economic context, relationships and the characters of those around you.
A transparent organisation creates a true collaborative context and builds a sense of trust, respect and accountability at all levels. The flexible agency model, where everyone has their place and all voices count, ensures a dynamic image with candidates, clients, prospects, and partners. By combining staff mobility and freedom of action, stakeholders are always presented with highly motivated teams depending on the project, with coherent and developing skills.
By showing total confidence in staff, managers gain respect and encourage freedom of action and initiative to free creativity and innovation. Employees feel much more responsible, which inevitably influences their motivation and their quality of work.
The human factor is the first success factor and even if the flexible agency still has some flaws, it is one most likely to adapt for success.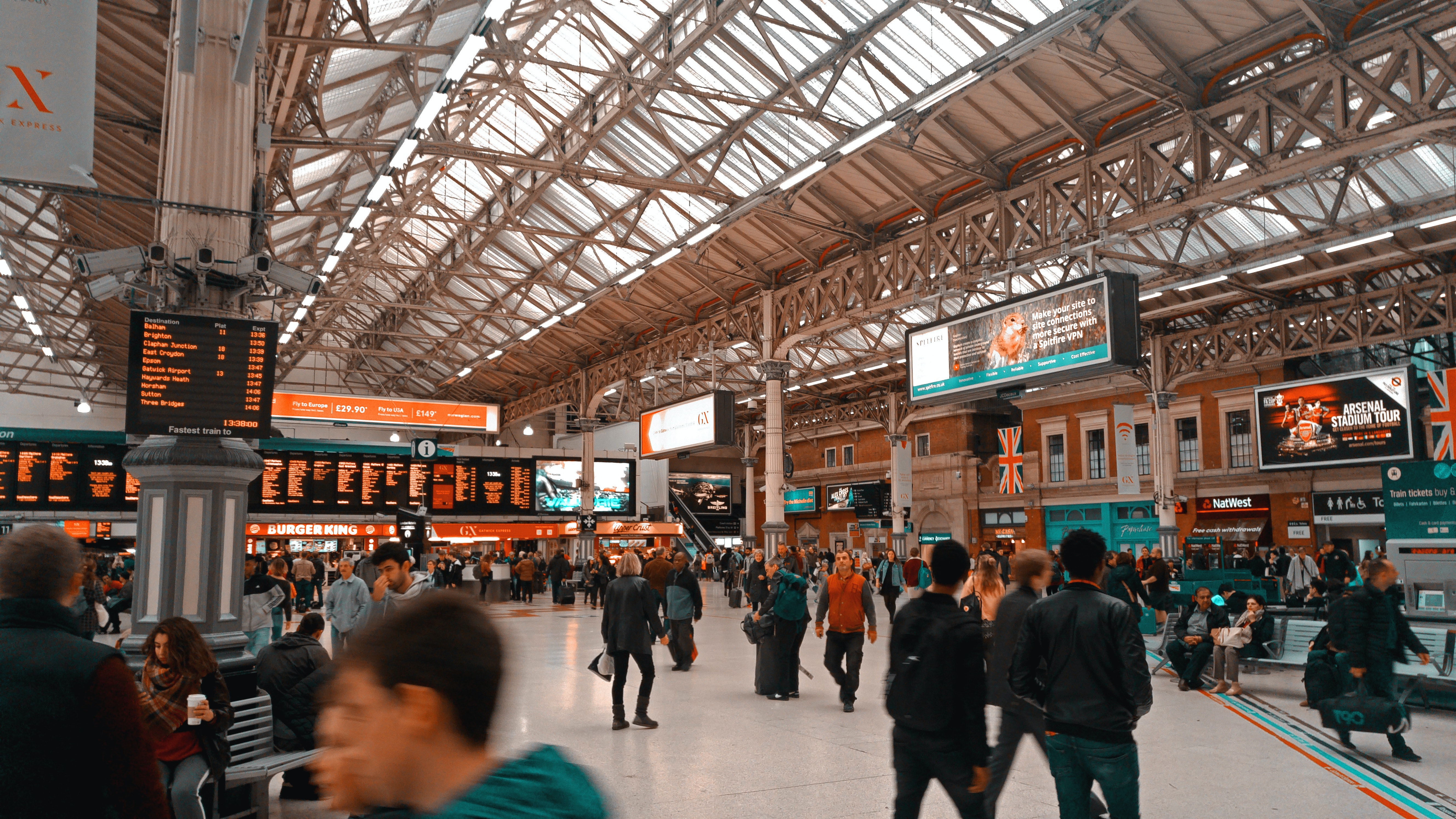 Back to reality
Noticed something in the air that hasn't been there for a while? Us too. It's optimism, we think. The vaccine, lower infection rates, springtime, and the first tiniest glimpse of a shot at normality.
We've been very lucky at Ballou. Everyone has thankfully remained safe, everyone has returned from furlough and business has operated successfully and efficiently throughout the turbulence of the last year. We've missed each other greatly despite keeping up with the sociable elements of work remotely.
But now we're contemplating the return to the office, and we thought we'd share what we've done around this. Obviously we've ensured that the office environment is Covid-safe in line with government guidelines, but there are big behavioural adjustments that every company needs to be aware of.
There is a preconception that everyone has been climbing the walls for the last year and is desperate to get out, whether that's back to work or socially (the re-opening of pubs and restaurants is being described in tones normally reserved for a combination of New Year's Eve and Mardi Gras). Not everyone is going to feel like hurling themselves back into that whirl. A year is a long time to spend in isolation and the ramifications of that lack of interaction may not reveal themselves for a while, socially or at work. Just as we need to respect differences in every aspect of our working lives they need to be addressed here too. Some people may need more time than others to adjust, some may experience anxiety at the return, and some may be overjoyed at the prospect of a commute and a Pret sandwich.
Our company culture is vitally important to us at Ballou and we are determined that the collaborative and consultative aspects of our work, and training and development, do not suffer as a result from prolonged remote working, but at the same time by respecting our team's individual comfort zones we hope that everyone will feel confident to be able to attend the office for work when required.
So however and whenever you get there, we'll see you back in the office. Coffee?
Quantum leap for Ballou
We're delighted to welcome quantum software company Riverlane into our client portfolio. Backed by leading venture capital funds and the University of Cambridge, Riverlane develops software that transforms quantum computers from experimental technology into commercial products.
Having recently closed a $20M Series A funding round to help develop and market Deltaflow, its quantum operating system, Riverlane has tasked Ballou with increasing its profile among global hardware companies and academic labs.
In addition, Ballou's positioning of Riverlane will attract the sort of top-class diverse hires that will help propel the company into its next exciting stage of development.
Crisis comms, or The Many Woes of Windsor
It would have taken the most committed Republican to have successfully avoided hearing any mention of the furore that has engulfed the house of Windsor this week. Accusations of racism, bullying and callous behaviour bounced between California and London fuelling chat show tantrums and social media meltdowns. 
But how do you handle it when your internal crisis suddenly becomes…external? Whatever the rights and wrongs of the situation, the Duke and Duchess of Sussex' interview did shine an extremely bright spotlight on the inner and private workings of the Royal household.  Palace officials are in a very difficult position now; confidentiality binds them to withholding detail about the situation but human nature means that that detail is still being leaked.
Our advice? Wait for the wave to break. Wait for the story to be mashed up and regurgitated by news outlets all over the world in the next 24 hours until saturation point is reached. Once no further comment has been made and the story has lost momentum, then deploy your best asset. 
In this case, that's the Queen herself. She was praised by both the Duke and Duchess for her kindness and integrity and her behaviour is nothing if not dignified, even if it can be seen as a little remote for the tabloids' liking. 
An immediate and emotional response in these situations looks too tit for tat and gives a story more oxygen, whereas dignity and calm are always a good look. In crisis comms, there's something to be said for the stiff upper lip.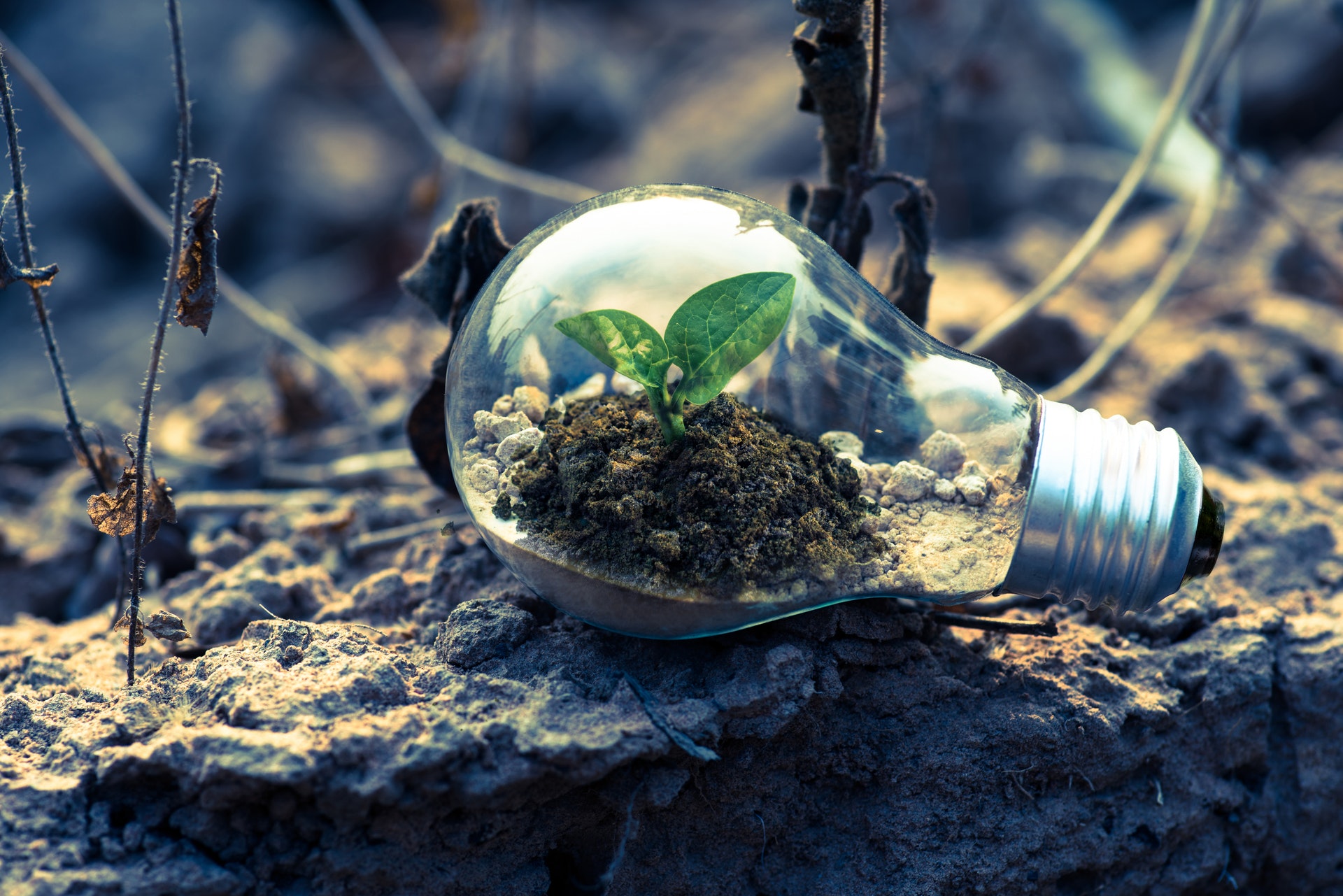 Green shoots of recovery?
Brexit is believed to be putting Britain at a disadvantage in terms of green tech, particularly hydrogen projects, despite being the first country to set a net zero carbon emission target.  The government has provided £70m to two small hydrogen projects, in comparison with Germany, Portugal, China, Japan and the United States who have all invested heavily. The global hydrogen market is believed to be growing to $1tn over the next 30 years.
If we leave the EU on a no-deal, however, as a nation we will miss out on the chance to be involved in the European Union's Green New Deal, which aims for zero emissions by 2050.  Ballou works with Ecosia, the search engine that uses profits to plant trees, (the organisation had planted 60m trees by 2019) and we're always delighted to work with green tech companies.   The prospect of the UK falling behind in the development of eco technology is a depressing one and on a personal level for Ballou, it would be deeply sad for us as an organisation not to be able to continue to work with other pioneers in such a vital and worthwhile sector.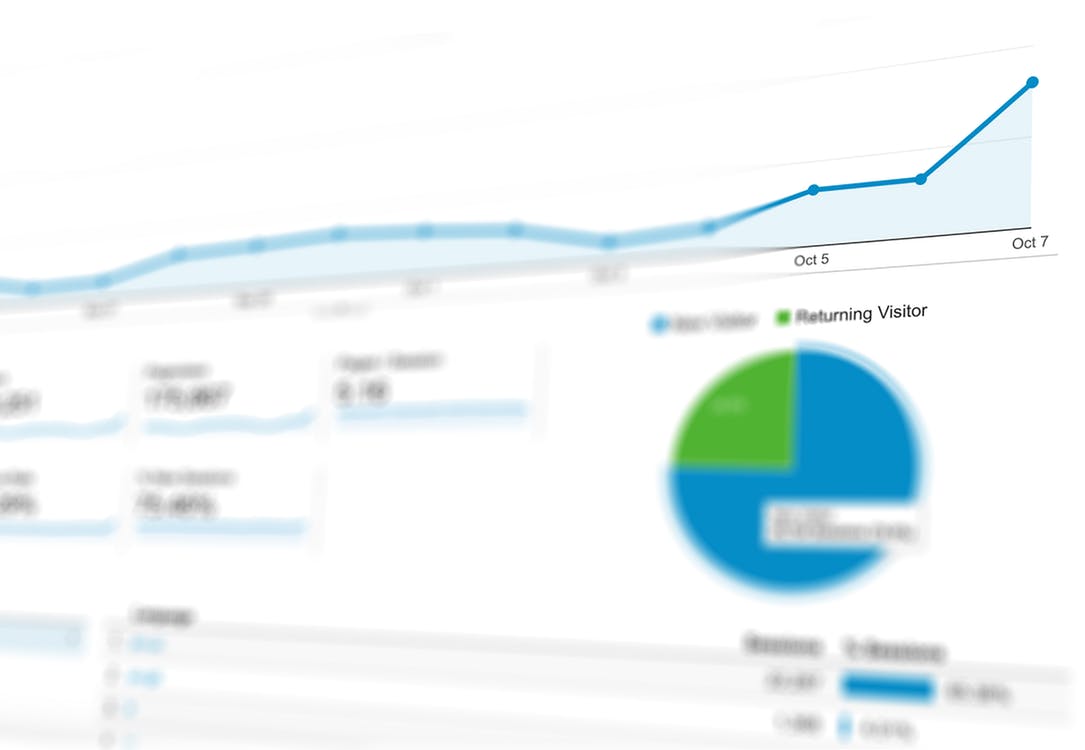 Brexit looms but the PR Industry carries on regardless
As Brexit gloom continues, you'd be forgiven for thinking that prospects for business aren't looking too rosy.
But even as Jacob Rees Mogg launches a scathing personal attack on the governor of the Bank of England over his less-than-optimistic no deal predictions, and the Johnson brothers rift widens, there is some good news on the horizon for industry. Or at least the PR industry.
The International Communications Consultancy Organisation (ICCO) launched its World PR Report this week, revealing that agency heads in every global region predict increased profitability this year compared with last year, and are broadly optimistic about the state of the global PR industry.
While PR people being optimistic is hardly surprising, the findings are backed by some solid credentials and convincing evidence. Now in its fifth year, the ICCO report regularly takes the temperature of the industry in terms of growth and investment, as well as looking ahead at some of the common challenges.
For example, on a scale of 1-10, the global average for optimism is 7.7 with the most optimism in Africa and Asia. What is surprising is that optimism in the UK is actually slightly higher than it is in Western Europe or North America, despite Brexit worries.
With optimism and predictions for growth across the board it seems that the PR community is taking the current economic instability in its stride. So, what does the industry see as the key challenges looking ahead?
Here the story is quite familiar. Lack of funding and perceived short-termism from clients top the list, along with lack of understanding of PR and increased competition from other marketing disciplines. And of course, the perennial issue of talent retention is a major concern for many.
The good news is that there is evidence the industry is already taking steps to tackle these ongoing issues. For example, measurement is being taken more seriously and the dreaded 'advertising value equivalent' (AVE) seems to be finally on the wane. Measurement lies at the heart of many of the challenges highlighted. Proving the value of PR is increasingly important in growing and keeping clients, and increased sophistication in measurement techniques can only help with this.
In the words of ICCO chief executive Francis Ingham "All around the world, PR is growing in size and in influence. Our time in the sun is now – and in the years to come."
We couldn't agree more.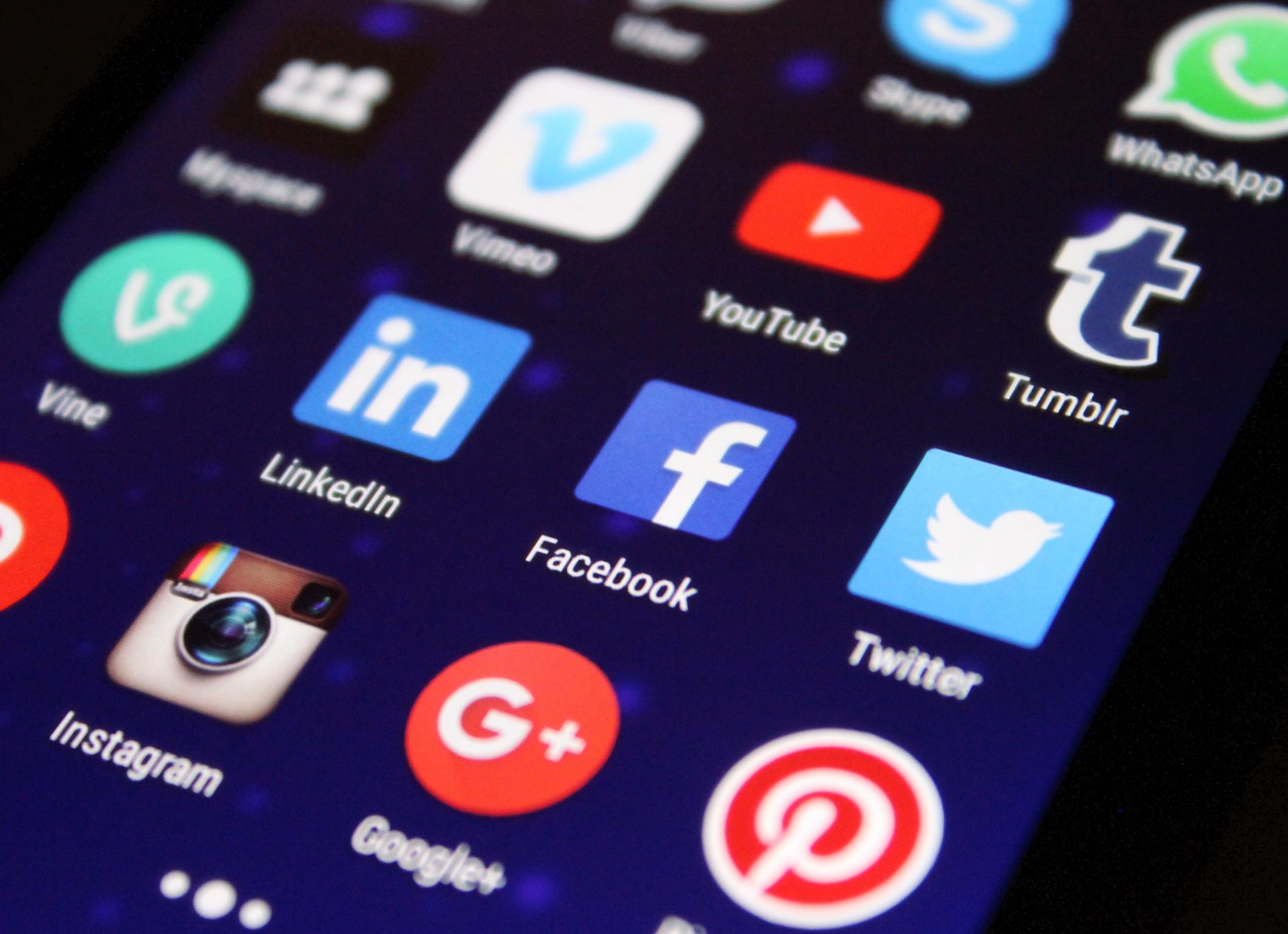 Budget 2018: Slaying the Giants or killing the Golden Goose?
HMRC has finally had enough, it seems. After much talk of taking on the tech giants over the issue of tax payments (or rather the lack of) in the UK, Chancellor Philip Hammond used this week's budget to announce the introduction of his "Digital Services Tax".
From April 2020, the Government will introduce a new two per cent Digital Services Tax on the revenues of certain digital businesses to ensure that the amount of tax paid in the UK is reflective of the value they derive from their UK users. In other words, Google et al will be taxed on revenues generated here, rather than on profits.
But what does this move mean for the wider technology industry? And will it, as some commentators have warned, stifle innovation at a very uncertain time for the UK economy and business growth?
The chancellor insists not. Only "established tech giants" will be targeted he says, not start-ups.
Others don't agree. In his response to the announcement, techUK CEO Julian David pointed out that the £500 million threshold the Chancellor proposed is too low and risks capturing much smaller companies than anticipated. He also questioned the logic of implementing a tax that seeks to target businesses simply because they are digital.
And this is perhaps at the heart of the matter for the industry. Everyone agrees that major corporations should pay fair taxes, but the issue is a complex one and an overly simplistic solution risks doing more harm than good. Just Eat is the first tech company to complain about being disproportionally affected by the tax this week but expect many more to follow.
Set this against the major surge in firms going insolvent and you have a perfect storm of economic slowdown, more assertive banks, and restrictive tax regimes on a sector normally relied on to generate growth in such conditions.
The tech industry needs to pull together to navigate the choppy waters ahead.

Ballou PR engaged by Samsung NEXT in Europe
Samsung NEXT, Samsung's international investment arm dedicated to scaling early-stage technology companies, has engaged Ballou PR to support the launch of its European operations in the UK, Germany and France.
Samsung NEXT Berlin, the company's first office in Europe, was formally announced at Tech Open Air in Berlin and Ballou coordinated an international campaign around the launch day. The cross-border teams secured and hosted a significant number of briefings and interviews with management both before the announcement and during the event.
Ballou PR secured a total of 88 pieces of coverage across all three markets, including print, online and broadcast. The news was covered in top-tier titles such as Bloomberg, Washington Post, The Guardian, TechCrunch, CNBC, Business Insider UK, Business Insider France, Der Tagesspiegel and L'Usine-Digitale.
Samsung NEXT Berlin will be dedicated to growing and scaling European startups at the cutting edge of technology. Since its inception in 2013, Samsung NEXT has invested in more than 60 companies and has partnered with thousands of entrepreneurs across the globe. The team provides early-stage startups with capital, resources, expertise and connections within Samsung's ecosystem to help them achieve the next level of success.