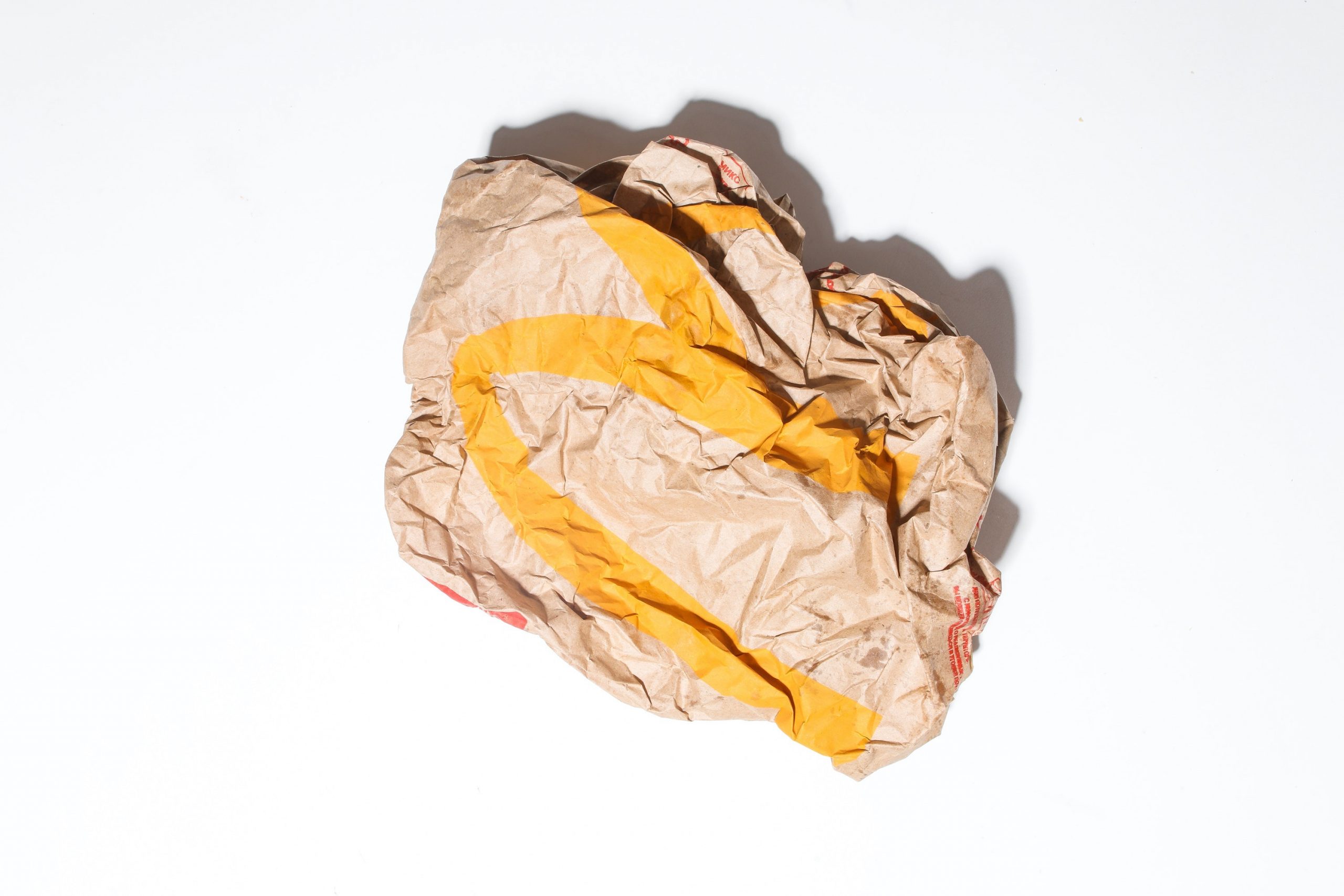 What next for consumerism?
Consumerism is a central part of modern capitalism; the buying and discarding of stuff drives the constant growth that the system relies on. But the movement towards sustainability is shining a spotlight on wasteful materialism and forcing a rethink of priorities. How far do we pursue growth against environmental and social wellbeing?
As prosperity built over the course of the 20th century consumerism and growth became interlinked in Western economies. The pursuit of profit became absolute, particularly for larger or public businesses with shareholders to satisfy, and consumers were encouraged to see consumption as 'doing their bit' for the economy.
Technological advances and retreats
The advance of technology gives producers a perfect reason to encourage consumerism. New ideas, materials and manufacturing techniques mean that each new iteration of a product can be advertised as an improved replacement for the last. Social trends have dictated that an accumulation of products can be a status symbol, ensuring that product turnover remains high.
But less advertised technological retreats have also driven consumerism. 'Built-in' or planned obsolescence has changed the way we view repair and replacement. Tech companies discontinue support for outdated systems or models in order to prompt an 'upgrade', while, from cars to lightbulbs, product lifespans are deliberately engineered to be less than optimum.
In the case of lightbulbs, the idiom that 'they don't make them like they used to' is demonstrably true. In California, a carbon filament bulb has been illuminated for 120 years and counting, a record that quite significantly outshines the capabilities of its modern counterparts.
The eco wave
But this constant turnover of products has had a huge impact on the environment, both in the emissions created from manufacturing and the waste of discarded items. Led by high-profile public campaigns, generations of socially and environmentally conscious consumers are starting to eschew the 'throw away society' consumerism has built.
Fast fashion has been one industry to take an environmentally motivated hit. The textiles industry is estimated to produce one fifth of the world's water pollution, and produces more greenhouse gas emissions than international aviation and shipping combined.
In December 2019, Ipsos found that three quarters of Brits think that clothing brands should take responsibility for ensuring their manufacturing processes are more environmentally friendly. Fast fashion brands like Primark, Boohoo and Topshop have all announced socially conscious pivots in the face of struggling sales.
The profit problem
But can businesses survive without perpetuating consumerism? Bialetti, the Italian coffee pot maker, presents a stark warning against over-competence. The inventors of the iconic Moka pot have sold more than 200 million of the stove-top items and have estimated that nearly three in four Italian families own one. However, because Moka pots are nearly indestructible, they have put themselves in danger of running out of customers.
Sales are now rebounding, as consumers look for more environmentally sustainable ways to drink coffee at home. The immense popularity of landfill-bound pods is beginning to dwindle, but businesses like Bialetti still have to continually diversify in order to give their customers something to buy.
Sharing is caring
Although consumers are increasingly wary of a 'throw away culture', there's little chance of a return to 'make do and mend' in prosperous Western societies. Instead, business is finding new ways to marry the prevailing environmental mores with the economic need for progress.
The result is a boom in consumer-to-consumer marketplaces and the monetisation of sharing – by connecting individuals directly, the need for consumers to own everything diminishes. The success of car sharing businesses like Zipcar and Blablacar is a good indication of how the 'sharing economy' can reduce rampant consumerism without abandoning profit and growth.

Clubhouse: a one-hit wonder or the new way to tell stories?
Clubhouse exploded onto the tech scene last year as a new audio-only social network for people to engage in a professional context. It's climbed to 10 million weekly users, its impressive growth driven in no small part by advocates like Elon Musk and Mark Zuckerberg, as well as the sense of FOMO generated from its exclusive invitation-only access. Now Facebook, Twitter and Instagram have followed hot on its heels with their own equivalents to try and steal some of the market.
Social media moves fast and we can't predict whether Clubhouse will still be top of mind five years from now. But while the hype is alive and well, there is a great opportunity for entrepreneurs and C-Level executives to get in on the action and make their voices heard.
It's an engaging way to tell your story and attract new listeners
Audio is one of the most engaging ways to tell your story, with some even saying it's the 'new video' (no doubt, in light of the video fatigue we've all experienced since lockdown). Because conversations on Clubhouse happen live, with more opportunity for dialogue, the content tends to be more memorable and impactful than a pre-recorded podcast interview might be.
This means that speakers need to be fully prepared for people to pose questions and challenge their statements, and therefore as a rule, they should stick to discussing areas that fit comfortably within their wheelhouse. Media training for spokespeople, considering the platform attracts lots of journalists, is also a must.
It's a good way to knowledge-share and learn about the latest trends in your industry
Podcasts and video interviews with industry leaders have long offered a valuable source of knowledge. With Clubhouse, individuals can not only tune in, but engage with them in real time, including influencers who they might never have had a chance to connect with prior. It's a great way to stay up to date on trends, hear what your peers are doing and develop your own arguments, all the while fostering connections in your industry circle.
It offers event hosting without the hassle
Once you've built up a following, you can use Clubhouse to host your own events. This is a great way to control the messaging you're putting out there and who you're collaborating with, and to educate a wider audience on your subject matter expertise and what your company stands for.
The conference circuit can be an intimidating place and, while most business leaders have insights worth sharing, many shy away from speaking in front of a big audience. Clubhouse solves this problem by allowing you to speak to an unlimited audience from the comfort of your own home, without feeling the audience's eyes on you.
—
If you're using Clubhouse as part of a wider PR and marketing strategy, as with any social media platform, measurement is key. Monitor the reaction and engagement you're getting regularly to evaluate whether it's bringing you connections and business leads over time. 
It remains to be seen whether Clubhouse will be able to sustain its hold on the market but, in a competitive landscape with so many voices trying to be heard, maybe another stage to tell stories is just what we need.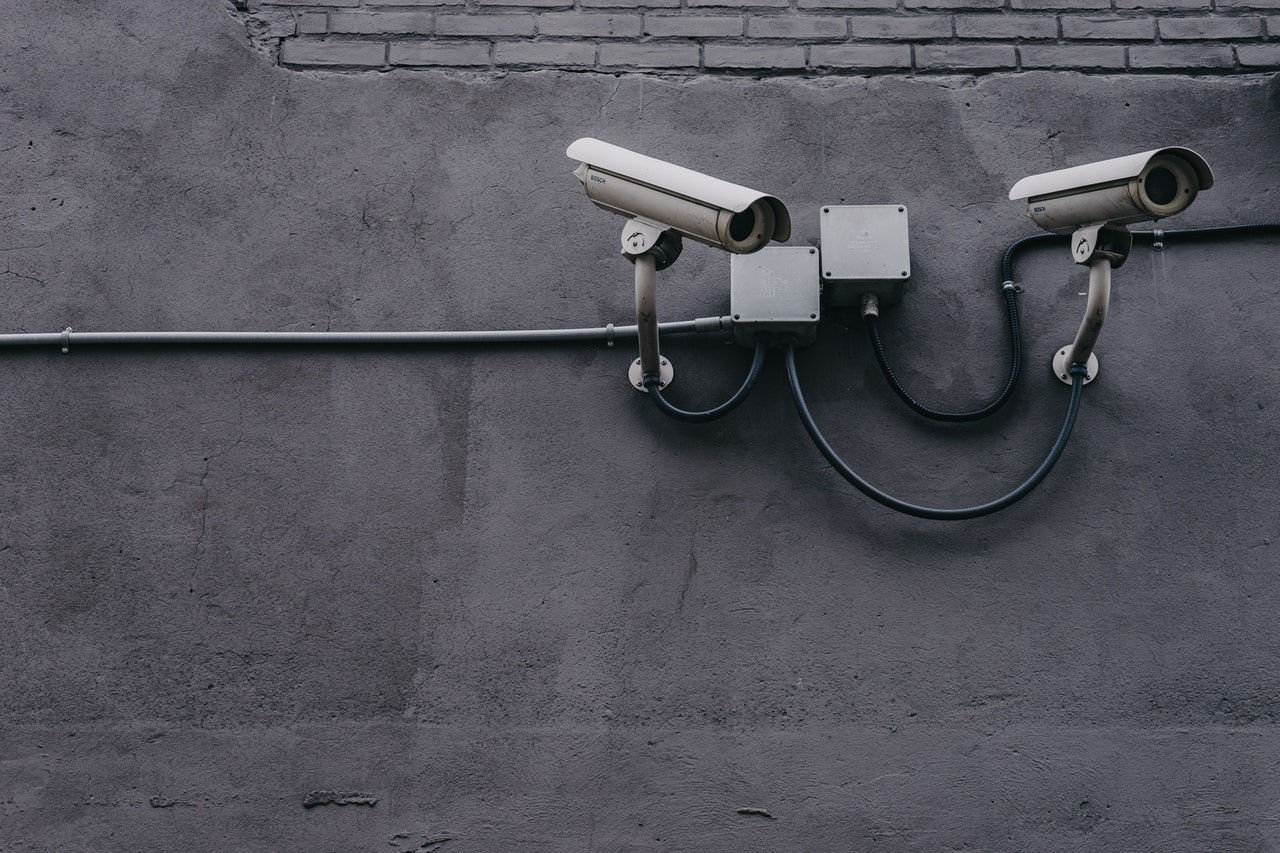 Colour blind tech
The issues around the higher arrest or stop and search figures for people of colour, both here and in the US, has put technology under the spotlight.
Surveillance systems are being produced and sold to councils, police and shops but serious flaws have been revealed that may produce biased results.   Trials of face scan tech and training data is reputedly tested on photos of mostly white, male faces.  As a result, the data becomes a little less reliable when it is presented with a woman or anyone with darker skin.
Amazon's facial recognition software Rekognitions was less reliable when it came to identifying gender if the person was darker skinned or female.  Self-driving cars, researchers from the Georgia Institute of Technology found, were better at detecting light skinned people, which led to accidents when the cars failed to identify black people.
In 2018, MIT found that face recognition systems were wrong in a third of all cases involving black women but were almost 100% accurate when it came to the identification of white males.  Again, this was attributed to trials being conducted on pictures of white men.  OK tech can't change the world but SURELY it can fix this?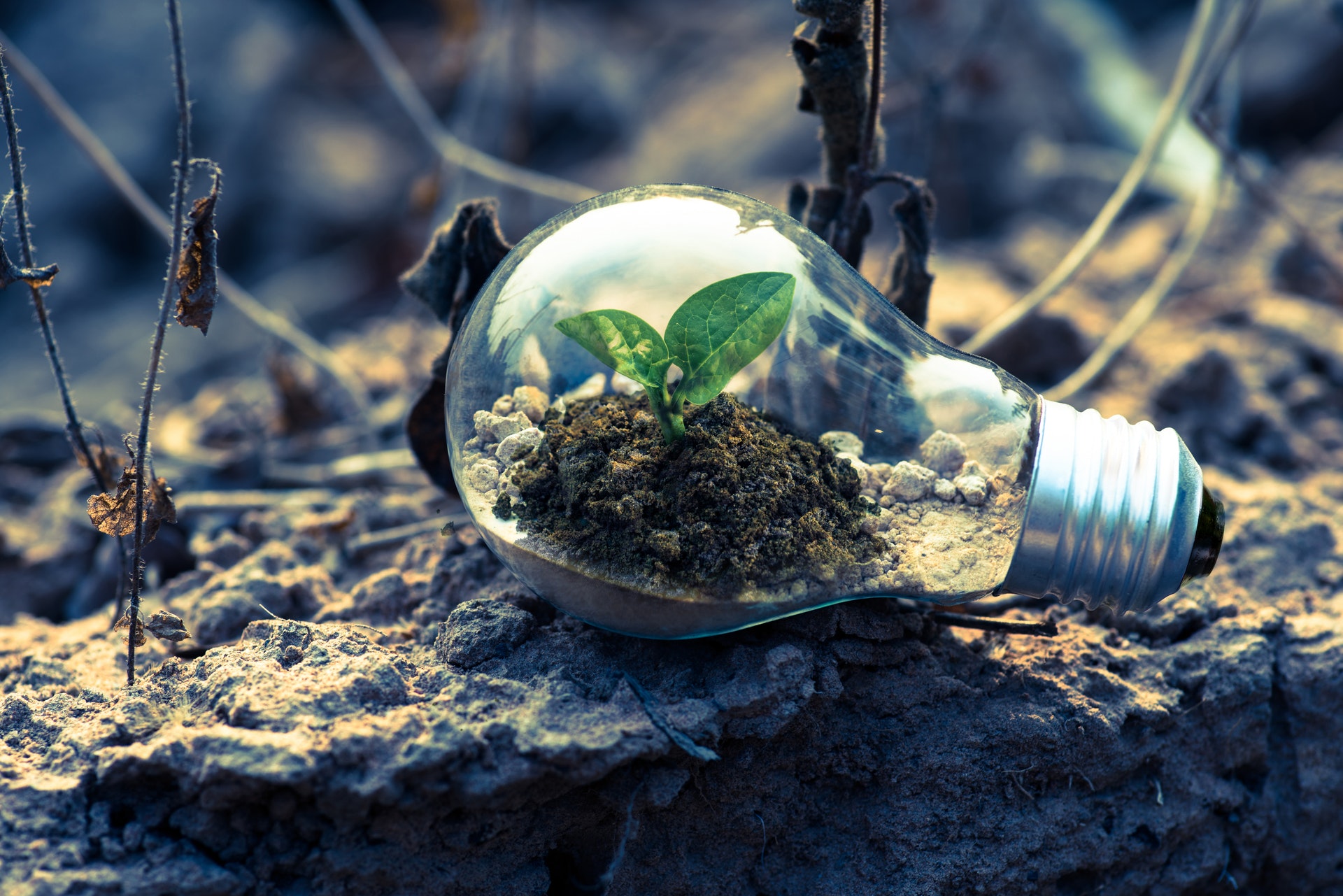 Green shoots of recovery?
Brexit is believed to be putting Britain at a disadvantage in terms of green tech, particularly hydrogen projects, despite being the first country to set a net zero carbon emission target.  The government has provided £70m to two small hydrogen projects, in comparison with Germany, Portugal, China, Japan and the United States who have all invested heavily. The global hydrogen market is believed to be growing to $1tn over the next 30 years.
If we leave the EU on a no-deal, however, as a nation we will miss out on the chance to be involved in the European Union's Green New Deal, which aims for zero emissions by 2050.  Ballou works with Ecosia, the search engine that uses profits to plant trees, (the organisation had planted 60m trees by 2019) and we're always delighted to work with green tech companies.   The prospect of the UK falling behind in the development of eco technology is a depressing one and on a personal level for Ballou, it would be deeply sad for us as an organisation not to be able to continue to work with other pioneers in such a vital and worthwhile sector.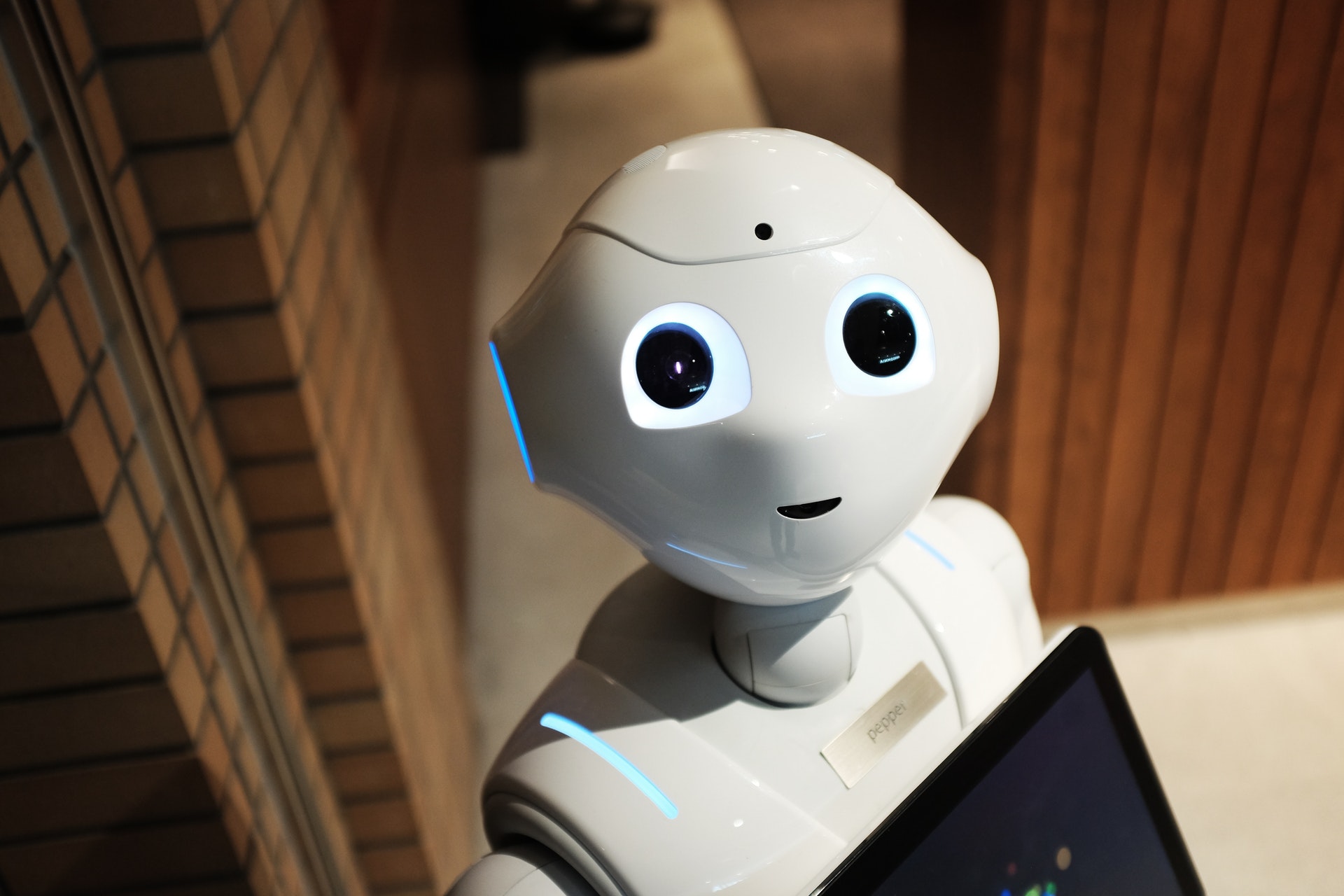 The problem with quirkiness
We've had Elon Musk with his space rockets, his online feuds and his child, who has apparently been named after what happens when your cat gets on the keyboard.  We've had Jeff Abramovich and his yacht with its own missile defence system.  Now the new eccentric entrepreneur on the block is Rony Abovitz who claimed that Magic Leap, his AI start up built around digital content via a headset, was worked by "squirrels and sea monkeys".  Cue PR person with head in their hands, rocking gently.
Mr Abovitz however may not be on the block for long, as his first prototype was the size of a washing machine and the accompanying promotional video was revealed to owe a little more to CGI than was preferable.  Merger partners faded away and Mr Abovitz is now licking his wounds.
Perhaps, just perhaps, being facetious to a tech journalist about how your product works is only a successful strategy if people have experienced it…um…working.  Just a thought.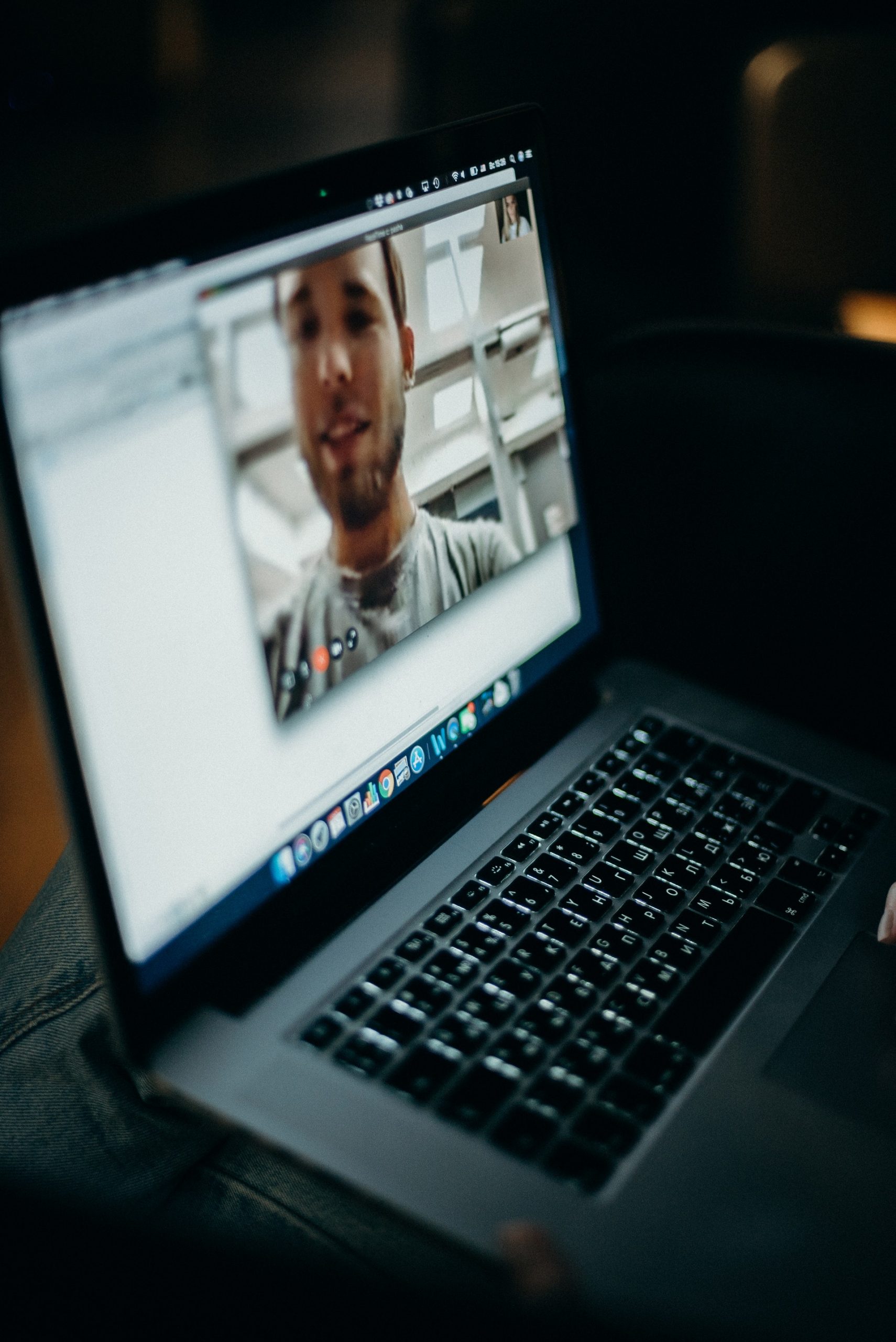 The Commons enters the virtual real world
Like the rest of us, the House of Commons will be embracing technology and holding sittings and meetings over Zoom.    A rapt nation awaits – who will be the one appearing in front of a backdrop of a Tahitian island with no knowledge of how to change it, whose cat will curvet about in front of the screen , who'll be interrupted by a family member asking where the remote is and who will be told sternly "Will the Right Honourable Member please unmute himself at once?"
To Ballou PR this is welcome. A British institution taking its first tentative steps into the world the rest of us have been operating in happily for a decade.  First we've had an MP (Stella Creasy) with maternity cover being sworn in with her daughter swaddled to her, and now Zoom.  Whatever next?  Fingers crossed, it could even be a coherent communication strategy…..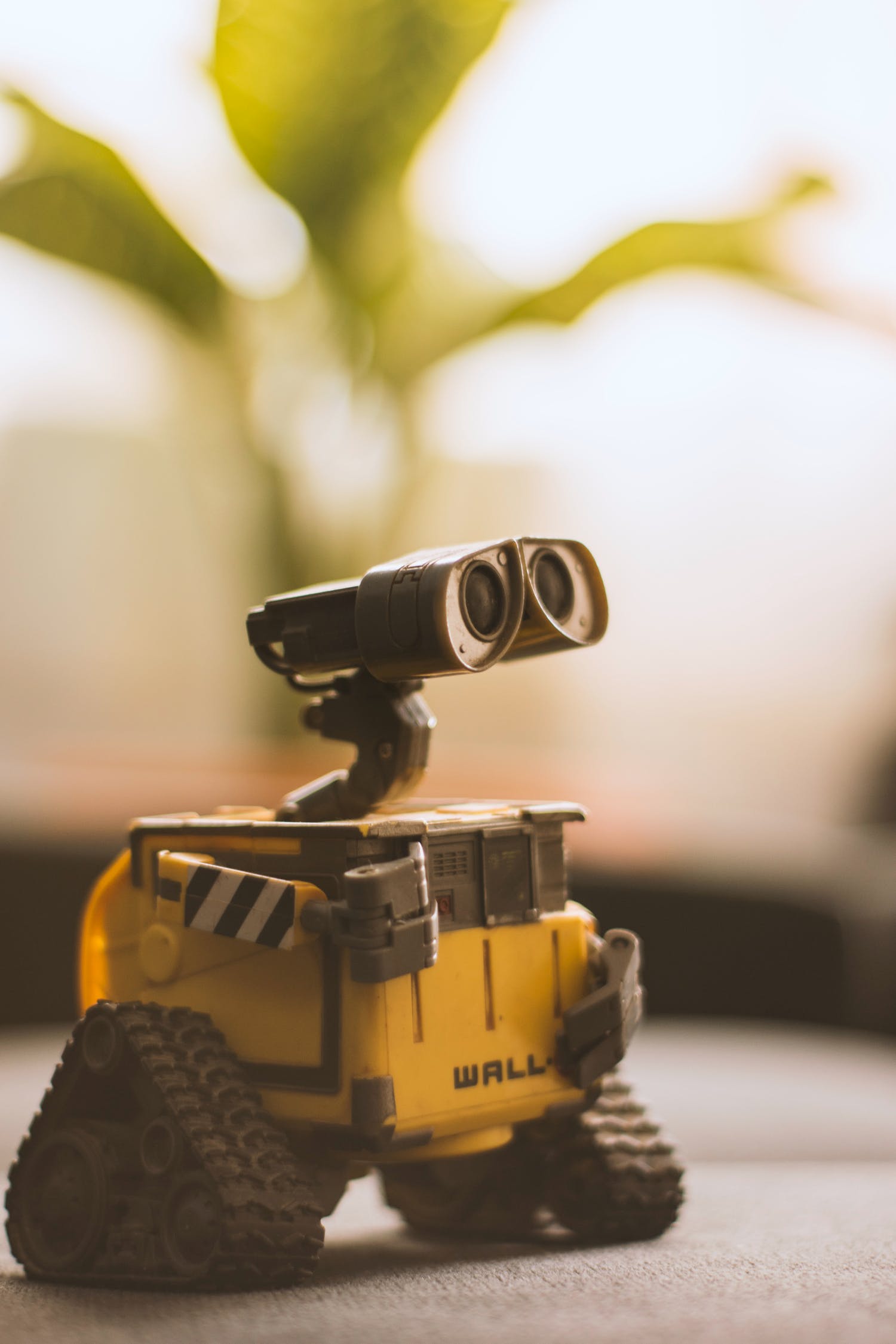 Yawning through the data wars
Frontiers in Physics is not our regular reading, but it could well be now it's given us the amusing information that the only things bots can't imitate in their quest to convince us they are human is our lack of effort.
Bots are just too…enthusiastic.  Our energy runs out by the end of the day and that is even apparent in our electronic exchanges.   Our replies become shorter, our language lazier and our lack of oomph evident.
It's actually a useful characteristic of ours as it's helping information scientists work out ways to identify bots on fake accounts.  So don't be ashamed of the mid-afternoon slump, rejoice in it.  You're actually contributing to the war against fraud.
Yeah.  Whatevs.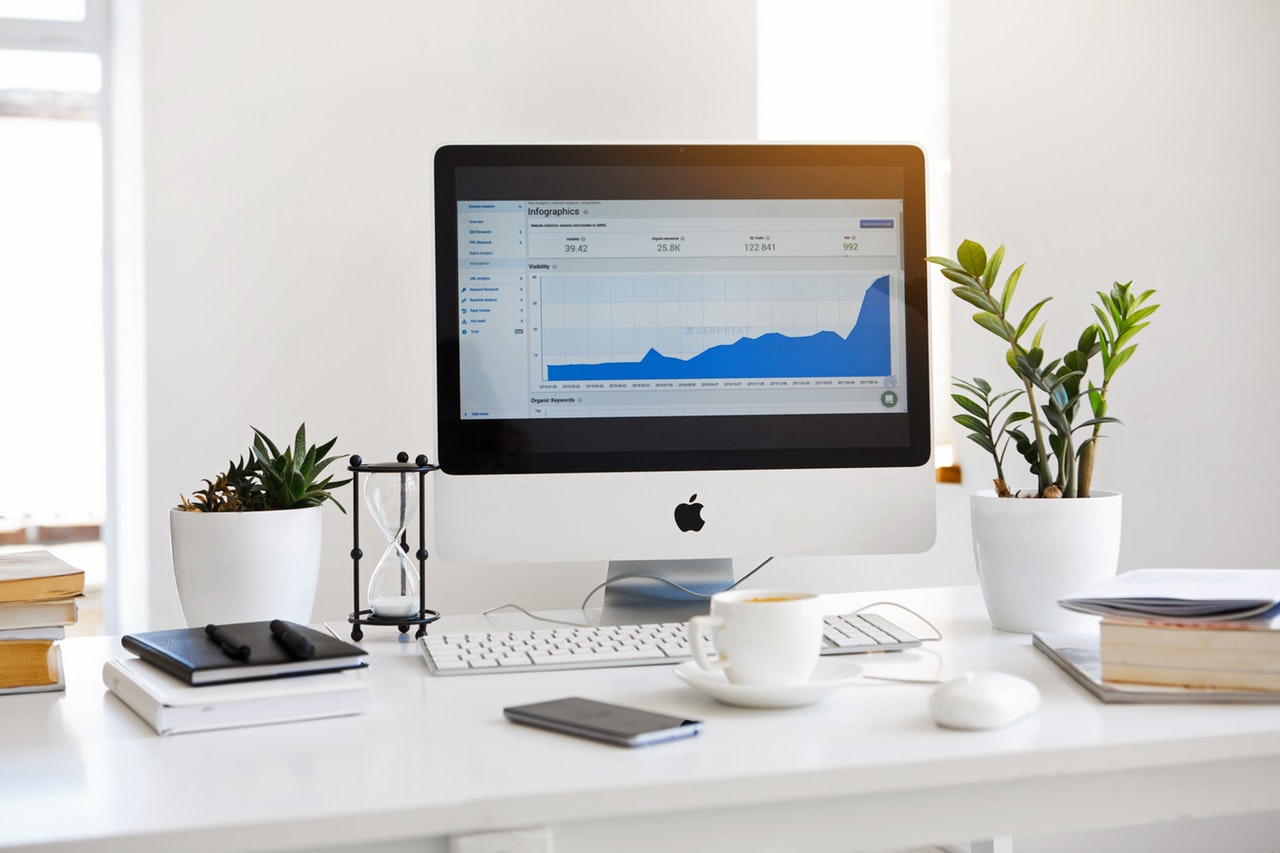 We've done it! Twice!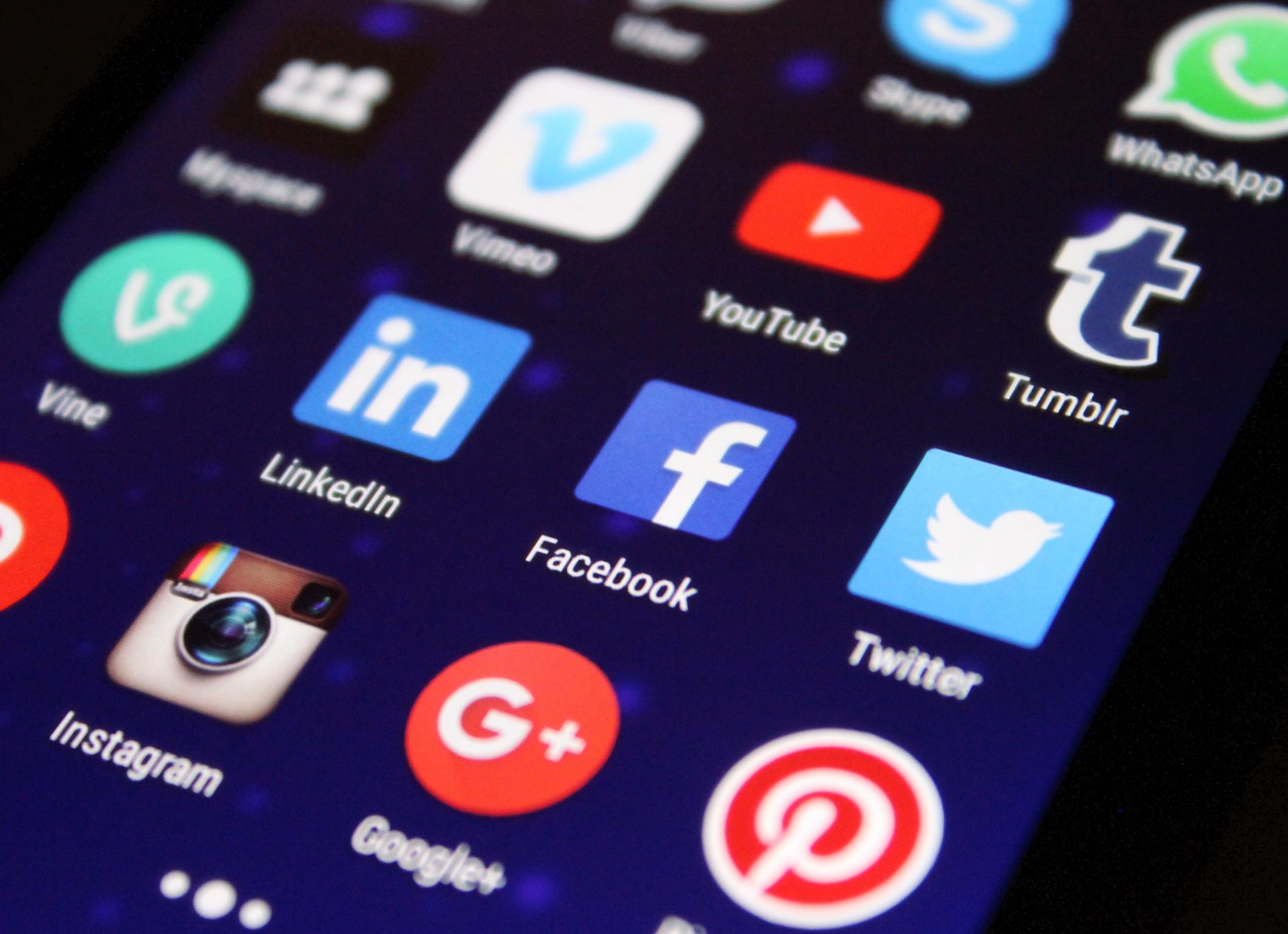 Budget 2018: Slaying the Giants or killing the Golden Goose?
HMRC has finally had enough, it seems. After much talk of taking on the tech giants over the issue of tax payments (or rather the lack of) in the UK, Chancellor Philip Hammond used this week's budget to announce the introduction of his "Digital Services Tax".
From April 2020, the Government will introduce a new two per cent Digital Services Tax on the revenues of certain digital businesses to ensure that the amount of tax paid in the UK is reflective of the value they derive from their UK users. In other words, Google et al will be taxed on revenues generated here, rather than on profits.
But what does this move mean for the wider technology industry? And will it, as some commentators have warned, stifle innovation at a very uncertain time for the UK economy and business growth?
The chancellor insists not. Only "established tech giants" will be targeted he says, not start-ups.
Others don't agree. In his response to the announcement, techUK CEO Julian David pointed out that the £500 million threshold the Chancellor proposed is too low and risks capturing much smaller companies than anticipated. He also questioned the logic of implementing a tax that seeks to target businesses simply because they are digital.
And this is perhaps at the heart of the matter for the industry. Everyone agrees that major corporations should pay fair taxes, but the issue is a complex one and an overly simplistic solution risks doing more harm than good. Just Eat is the first tech company to complain about being disproportionally affected by the tax this week but expect many more to follow.
Set this against the major surge in firms going insolvent and you have a perfect storm of economic slowdown, more assertive banks, and restrictive tax regimes on a sector normally relied on to generate growth in such conditions.
The tech industry needs to pull together to navigate the choppy waters ahead.
What brands can learn from the tech stock fall
As news of the sharpest fall in global tech stocks in seven years broke on Thursday morning, commentators weren't short of potential reasons why. Leading the charge, the Financial Times summarised it as a Wall Street reaction, dumping stock over fears concerning the US-China trade war and lack of cheap money.  Tech stocks led this selling frenzy.
At the time of writing there are already signs that markets are correcting and this may just be a cyclical blip. Indeed, the FT and others have pointed out that investors had been paying a premium for certain stocks, so the sell-off itself may have been part of that correction.
But equally, there could be something else going on. There were some high-profile casualties – Amazon's stock dropped 6.2% and Netflix's fell 8.4%. Not all of this can be put down to market jitters.  Twitter and Intel both posted disappointing earnings and there are signs that the technology industry may have an image problem.
A series of recent high-profile hacks and data misuse scandals have rocked consumer confidence in technology companies. This was bound to have a knock-on effect somewhere. This coupled with the previously warned about over-valuation of certain stocks, particularly the group known as FAANG (Facebook, Amazon, Apple Netflix and Google), has created a perfect storm.
The extent to which concerns over data privacy and security have contributed to the latest fall in share prices may be debatable. These signs, however, should not be ignored. Increased public awareness of privacy and security issues after major scandals such as the Facebook/Cambridge Analytica one is not going unnoticed by shareholders and should act as a wake-up call to the industry.
Silicon Valley is notoriously resilient and while this may well be business as usual on the stock exchanges, brands can still learn the lessons from it. Companies making mistakes with data and who fail to deal with the PR fallout quickly and efficiently will be punished by their customers and shareholders. Markets may recover quickly; brands and reputations are not so easily fixed.