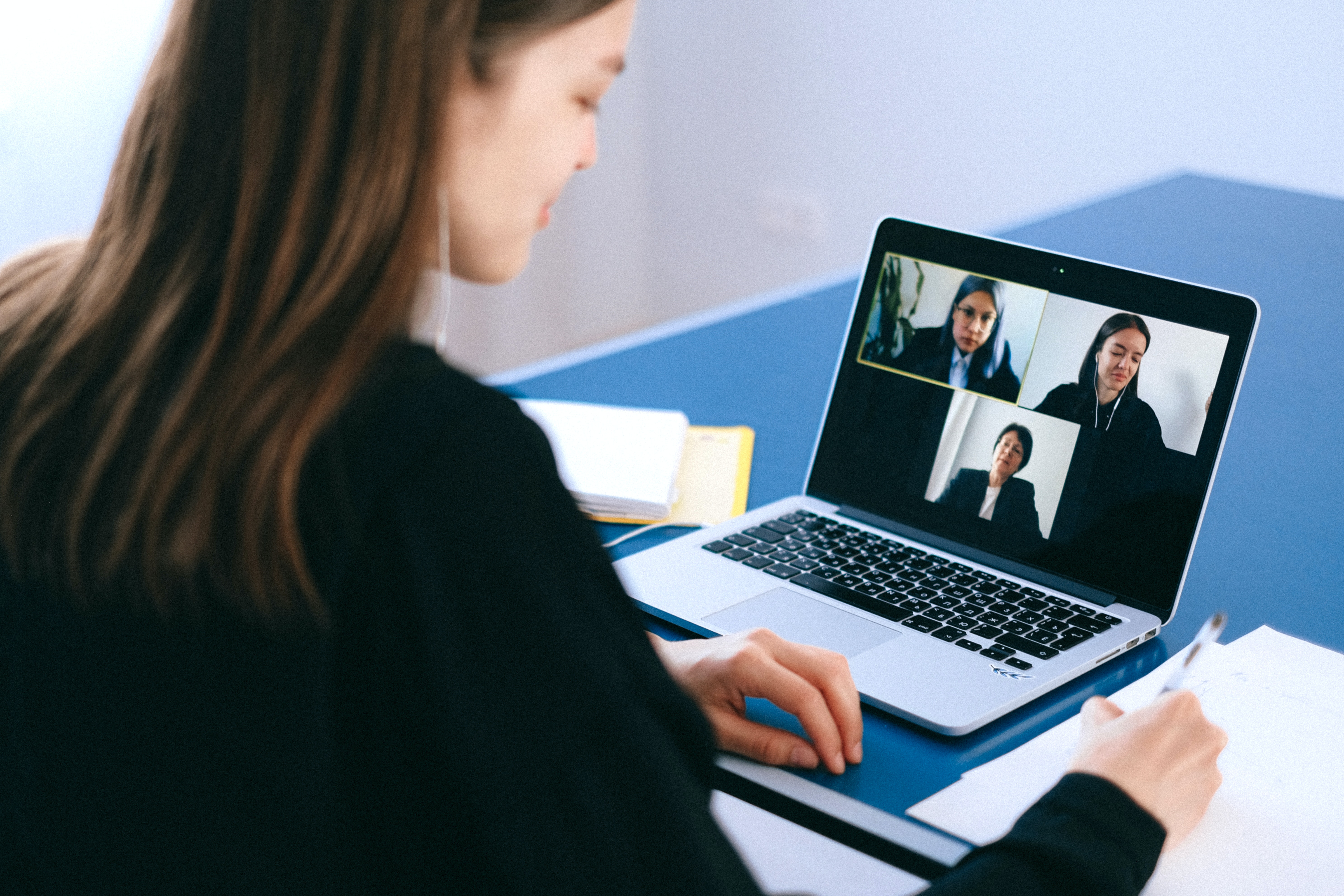 Zooming back to our phones
A study quoted by American academic Cal Newport, who specialises in data overload, said that the average worker was sending or receiving 126 emails a day and knowledge workers were checking their messages every six minutes.
This, combined with the anecdotally reported drop in attention span experienced throughout the pandemic means that as we emerge blinking into the post-lockdown daylight, we may find we are now even easier to distract than we were previously.
Just as the "do you really need to print this email?" footer used to appear on emails we should maybe consider something that flashes up saying "do you really need to send this email." Copying 18 people into an email that says "thanks" to only one of them is not only teeth-gnashingly infuriating, but also utterly pointless and diverts attention from valuable work. A University of California-Irvine study noted that regaining momentum on a piece of work after an email interruption can take, on average, upwards of 20 minutes.
Email overload can be managed with concentration apps like Pomodoro or Forest and advice can be gained from experts like the Mesmo Consultancy. The new threat to our time and concentration however comes from Zoom. What would have been, in the Before Times, a quick chat about a project update has now become a scheduled Zoom meeting which gives a possibly minor query an over-developed sense of importance.
Zoom fatigue is everywhere; video calls require us to work hard to pick up subtle body language clues which in person we'd pick up subconsciously. Back-to-back Zoom calls are incredibly draining, so kudos to those companies who are championing No Zoom Fridays. There's nothing wrong with a phone call – it works perfectly well. Give it a go. Unless of course you want to show off your return to the hairdresser. We'll let you off then.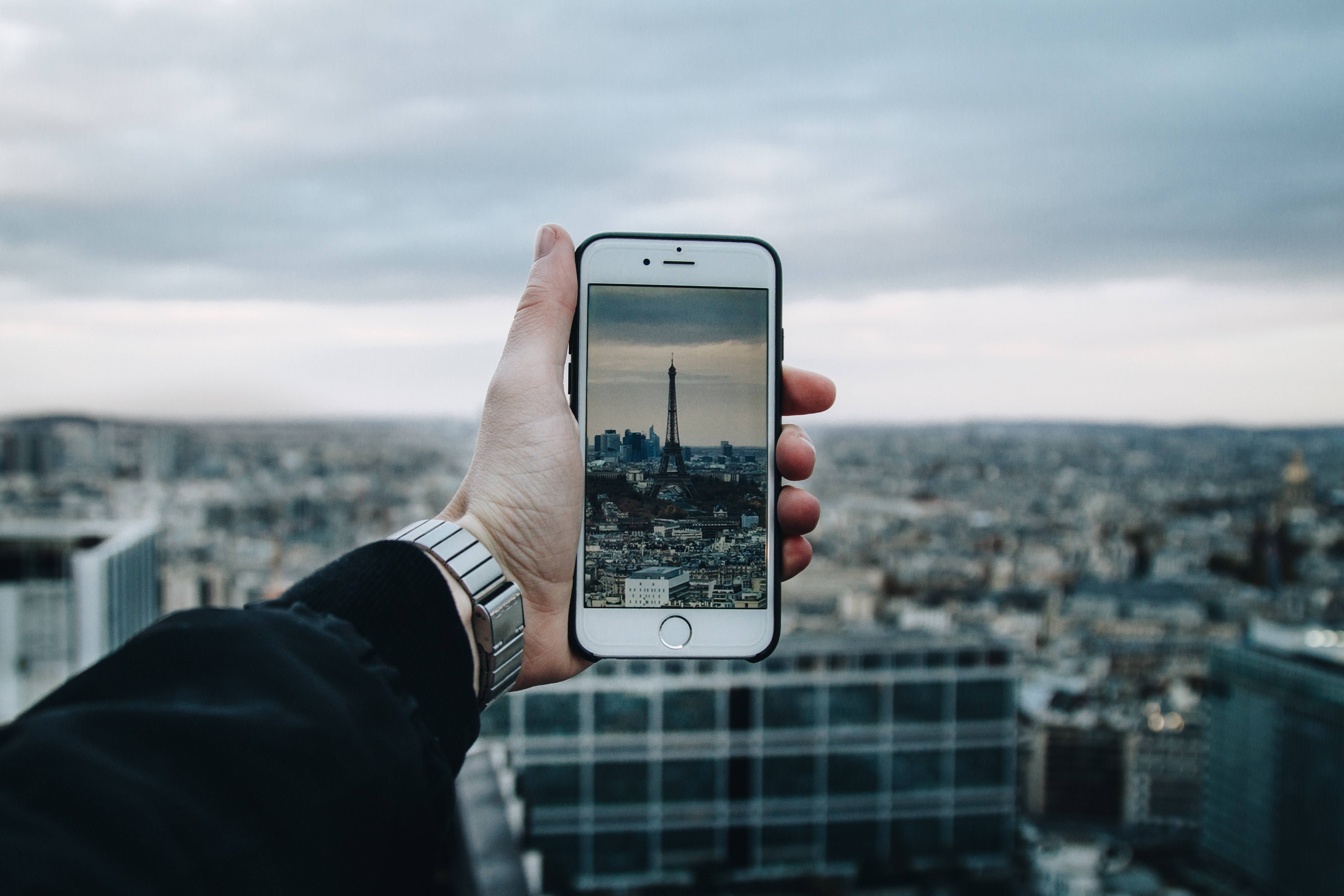 Internships – Ballou France's secret weapon
Ballou France has an enviable pipeline of joiners and this is down to the company's brilliant student interns, says Managing Director Alexandre Denis, himself a veteran of two internships, one in Madrid and one in a French PR agency where he was subsequently hired. Ballou France always has two interns, generally students studying communications. In France the vast majority of undergraduates undertake at least a six-month internship before they can graduate.
Thomas Duporge was hired two years ago after an internship and is now Senior Account Executive, Clémence Combettes returned to Ballou after an internship and Paul Dimny has been hired as a part-time comms manager after another successful internship.
Once an internship opportunity has been posted, candidates have two interviews with different team members and Ballou establishes how the company can help the student with their studies and how the student would benefit Ballou. What it comes down to, says Alexandre, is "chemistry, motivation and energy. Are they willing to learn and get involved?"
Internships were perceived poorly for a while because of unscrupulous companies viewing them as a way of accessing free labour, but Ballou accords its paid interns exactly the same level of importance as any other joiner. Far from a "make the coffee and watch" role, internships at Ballou involve talking to clients, calling journalists and being involved in brainstorm sessions. Alexandre and the whole team are always happy to invest time in training interns as, as he puts it, "we will be the ones that also gain in the long term."
So what advice would Alexandre give to a student about to embark on their first PR internship? "Don't underestimate yourself. Be brave and feel proud that you got the opportunity. It's a competitive market. And for the agency, view them as part of the team. Everything the team does, office drinks included, so should your interns."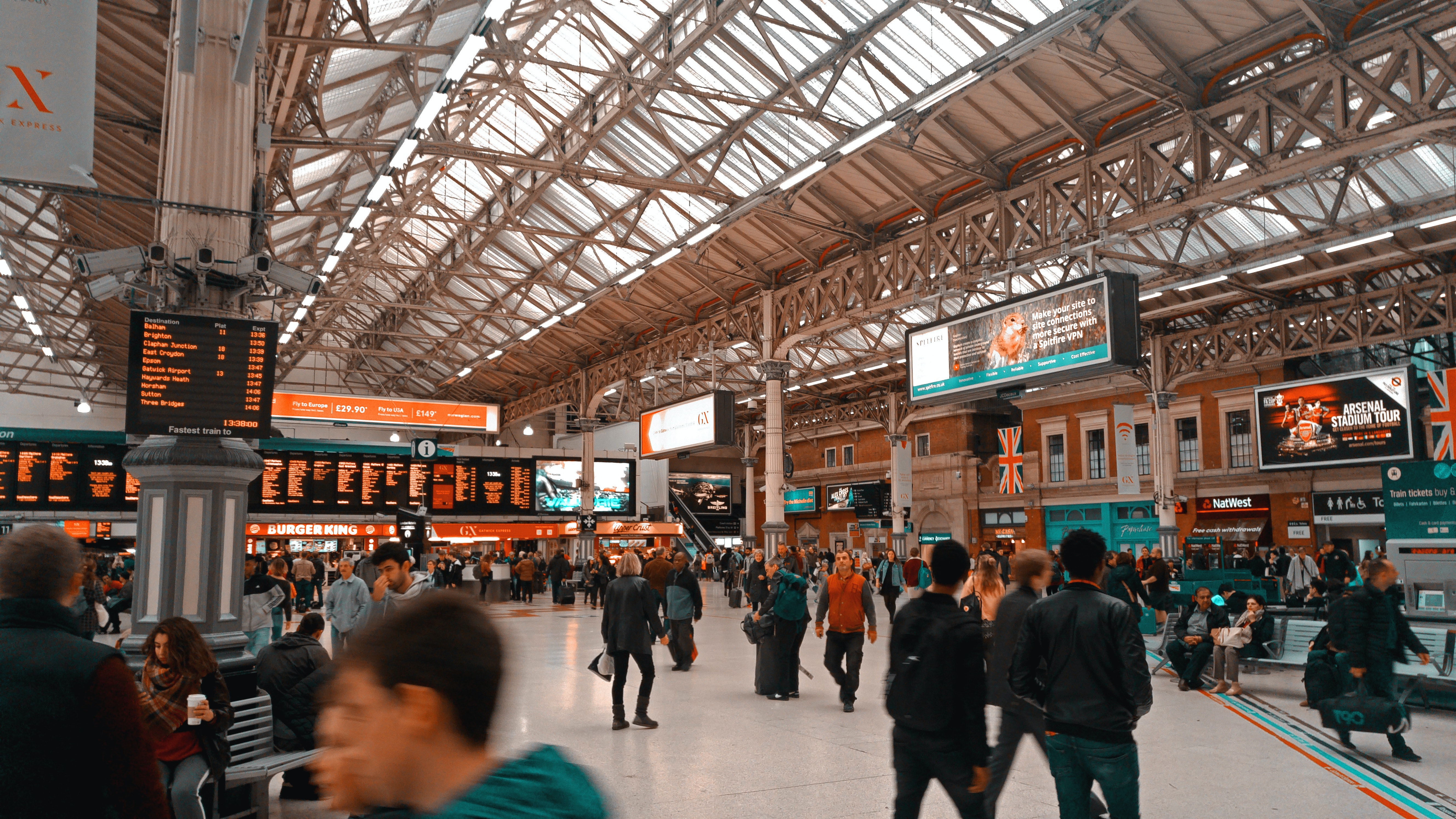 Back to reality
Noticed something in the air that hasn't been there for a while? Us too. It's optimism, we think. The vaccine, lower infection rates, springtime, and the first tiniest glimpse of a shot at normality.
We've been very lucky at Ballou. Everyone has thankfully remained safe, everyone has returned from furlough and business has operated successfully and efficiently throughout the turbulence of the last year. We've missed each other greatly despite keeping up with the sociable elements of work remotely.
But now we're contemplating the return to the office, and we thought we'd share what we've done around this. Obviously we've ensured that the office environment is Covid-safe in line with government guidelines, but there are big behavioural adjustments that every company needs to be aware of.
There is a preconception that everyone has been climbing the walls for the last year and is desperate to get out, whether that's back to work or socially (the re-opening of pubs and restaurants is being described in tones normally reserved for a combination of New Year's Eve and Mardi Gras). Not everyone is going to feel like hurling themselves back into that whirl. A year is a long time to spend in isolation and the ramifications of that lack of interaction may not reveal themselves for a while, socially or at work. Just as we need to respect differences in every aspect of our working lives they need to be addressed here too. Some people may need more time than others to adjust, some may experience anxiety at the return, and some may be overjoyed at the prospect of a commute and a Pret sandwich.
Our company culture is vitally important to us at Ballou and we are determined that the collaborative and consultative aspects of our work, and training and development, do not suffer as a result from prolonged remote working, but at the same time by respecting our team's individual comfort zones we hope that everyone will feel confident to be able to attend the office for work when required.
So however and whenever you get there, we'll see you back in the office. Coffee?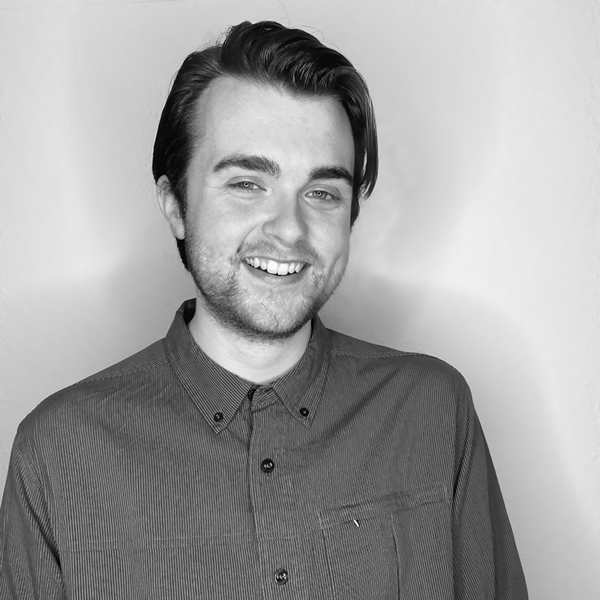 First Steps in PR
PR's a popular industry for graduates, but what's it like to join a busy agency straight from university?  Here's Ballou's Ryan Wightman, newly appointed Junior Account Executive in the UK office, on taking his first steps in PR.
—
Why PR, Ryan?
Two Ballou directors attended a careers event at my university and I got on so well with them I knew in that moment I wanted to work at Ballou.  Like many people I had a preconception that PR was consumer facing and very similar to advertising so it's been brilliant to find out what a varied industry it is.   What particularly swung it for me was the fact that Ballou so clearly cared about my life outside work, and whether or not the company culture would suit me and vice versa. 
What was the process like?
Well, it was pre-pandemic, around October 2019, so very soon after COVID hit but I kept in touch and I was hired in December 2020.  I had to write a client pitch as part of my interview.  I had an hour with a case study and some facts and figures and pulled together a pitch.  It was nerve-wracking but I actually found it satisfying to do.
What are you enjoying?
I'm on some big accounts, which I'm really enjoying.  I did languages at university so the fact that the agency works across Europe gives me an opportunity to work in different languages.  It's actually helped with the COVID isolation too, as I get to collaborate with out French and German teams which helps remind me there's still a world out there.  The human aspect of PR is my favourite aspect of it.
What skills do you think have benefited you?
Being good at time management and multi-tasking is vital.  It's been fascinating to learn about the news cycle and how our clients want to get their voice heard and how we can manage that. 
How has starting in lockdown been?
Well definitely odd, but the social aspect of the company culture and the fact that the company genuinely cares has made it as painless as possible.  It hasn't all been about work and KPIs, we have socials, catch-up calls and yoga sessions.  I think the fact that I feel so integrated into the company already, despite not having met many of them, is testament to the culture. 
What advice would you give to a graduate contemplating their own first steps in PR?
Remember that you are not expected to be perfect! You aren't a fully formed PR yet.    Be open-minded and receptive to learning new things and don't worry about making mistakes.  It's more important to be flexible than to be a perfectionist. 
—
If you're thinking about beginning a career in PR, send us your CV here.  We'd love to hear from you.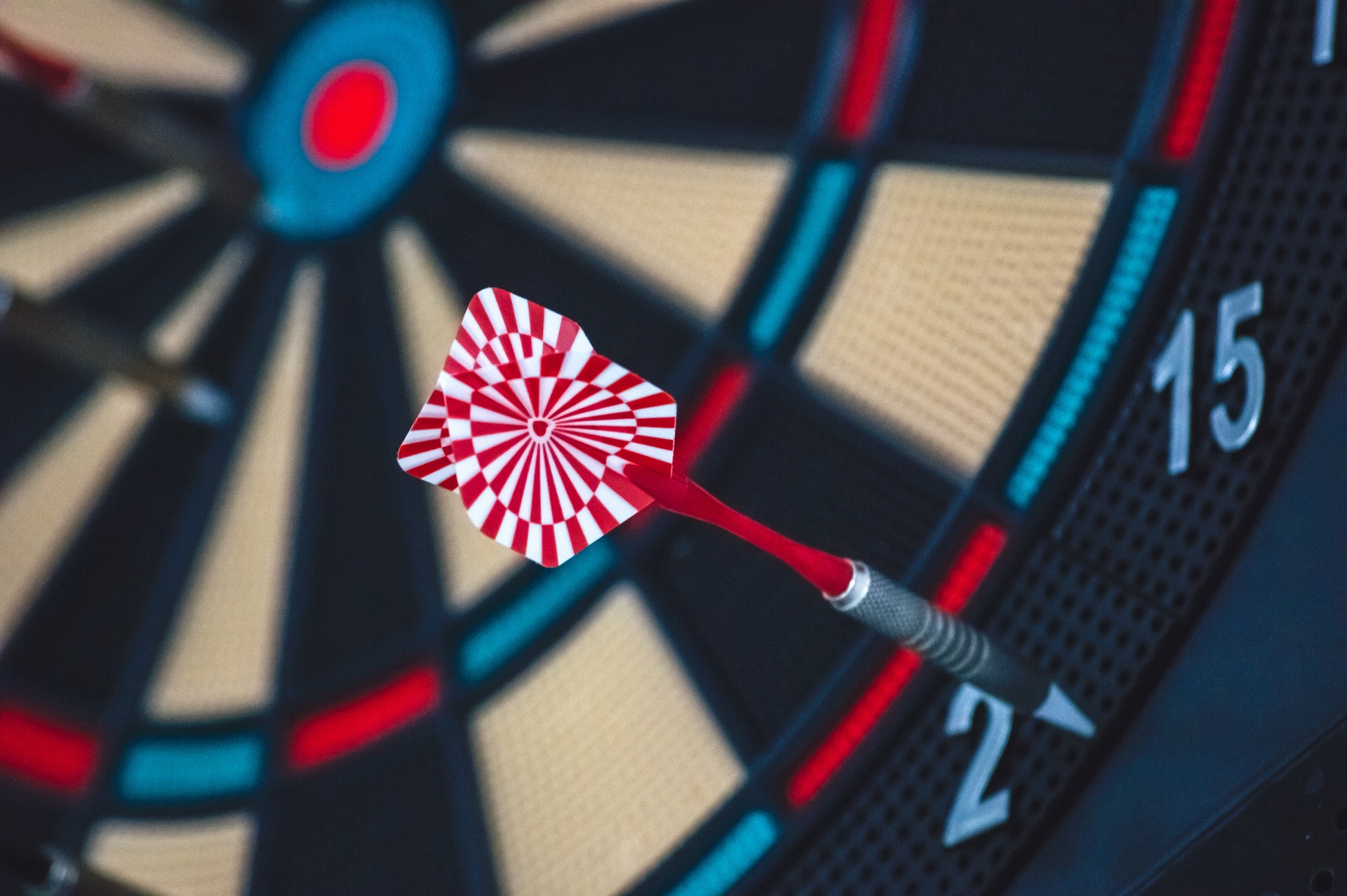 Boards miss female target
2020 shone a strong light on strong female leadership. From the ground-breaking appointment of Kamala Harris as Vice Present of the United States, to Jacinda Ardern's landslide victory in NZ General Elections, female leadership has taken an important stride forward. However, as we approach International Women's Day, it's worth reflecting on the work we still need to do to achieve gender parity.
Women remain structurally unrepresented at senior level across every industry and one third of Britain's biggest companies have missed the target set by a Government-backed review to increase the number of women on their boards.
The Hampton-Alexander Review called for 33% of board seats at FTSE 350 companies to be occupied by women at the end of 2020. A third of those companies have failed to meet what is hardly an ambitious target.
At Ballou, we have a healthy gender distribution within the organisation, as you would expect from a company with a female founder and a female CEO. This puts us in the minority; only 3.7% of companies have female CEOs, down from 4.6% two years ago. And if you think gender parity can wait before you start to take action, think about this; at our current rate of progress, it will be almost 2090 before executive committees achieve gender parity. This is why at Ballou we are committed to gender balance and consequently a happier, healthier workplace.
French exchange
Big news at Ballou France; Cédric Voigt is being promoted to Chief Operating Officer (COO) from General Manager France. Cédric has been with Ballou for a decade and joined when Ballou France boasted a grand total of three people. 
In his new role Cédric will be continuing to drive growth, fostering closer relationships with clients and partners, building out the Ballou brand in new markets and helping to grow the agency's digital capabilities.  At his right hand will be Alexandre Denis, formerly Deputy General Manager, who will take over as General Manager Ballou France. Congratulations to them both!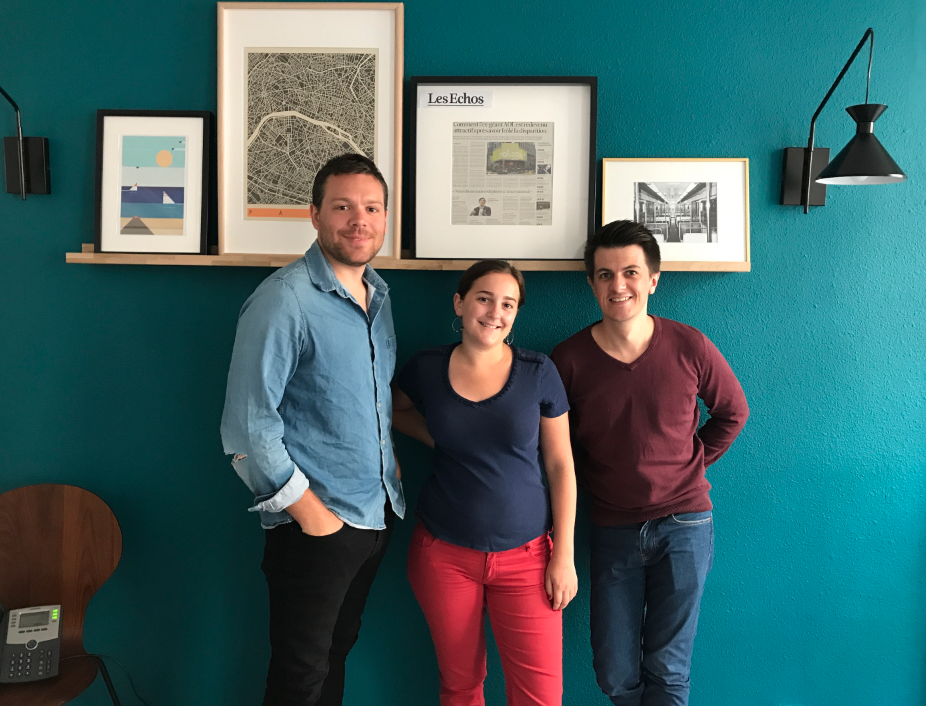 One for all, all for one: Ballou PR France welcomes three new musketeers to the team
We are really happy to welcome Tom Rouffio, Marie-Philippine Mechet and Mickaël Barreteau (left to right) to our French team in Paris to support our growth… and there are more to come 😉
Marie-Philippine joins us as a Senior Account Executive from Kalima RP. She has a strong media network and will be working on a range of B2C and B2B clients.
Mickaël also joins us, a Senior Account Executive with a focus on B2B campaigns. Formerly at PR agency Elektron, Mickaël has strong expertise when it comes to developing B2B content and understanding the technical business models of our B2B clients.
Last but not least, Tom joins us as an Account Executive. Tom has two years under his belt at HARP Communications where he worked for Lemon Way and Meteojob, Des Bras en Plus and many others. Tom brings his experience to the Ballou team where he will play an integral part in helping to develop campaigns for a variety of clients.
These three new hires will be followed by others very soon – if you've got what it takes, get in touch. We'd love to hear from you!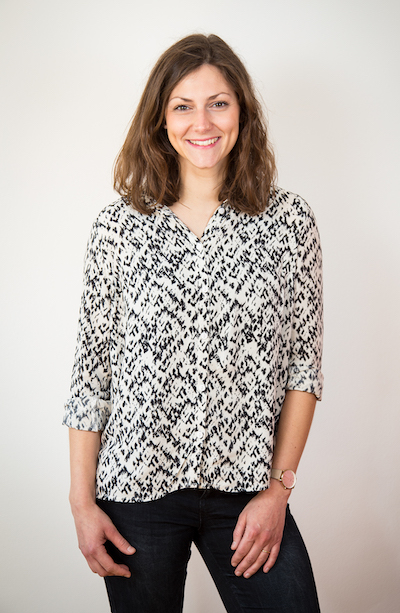 Agency experience in the fast run – two weeks at Ballou PR
Hi, my name is Linda. As part of an internsthip I'm doing at Bitkom, Germany's biggest Tech Association, I've spent the past two weeks working at Ballou PR in Berlin to get a little taste of what it's like to work in an agency.
Although two weeks isn't a huge amount of time, I got the chance to work on many different projects at Ballou.
Tasks ranged from writing a press release about how to buy your wardrobe, translating some text about tax issues to brainstorming for social media campaigns. It turns out working in a PR agency requires a pretty diverse mix of skills. It was challenging but really exciting to familiarise myself with lots of different business models and content themes.
One of the main things I learned at Ballou PR is that every company has an interesting story to tell, you just need to find it. Sometimes the challenge is to convince clients that this doesn't have to be solely about their core business, but should always link to the wider ecosystem.
Big thanks to Ballou PR for a great two weeks, loads of new insights and making me feel like a part of your team!
Ballou PR grows London team with two senior hires
Former Seven Hills Director Nick Taylor has taken up a new role at technology PR specialist Ballou PR as Associate Director. Charlie Simon, previously PR Manager at social media startup Yubl and Senior Consultant at Hanover, has joined as an Account Director.
Nick will work with Ballou's Managing Director, Cordy Griffiths, to grow the Clerkenwell-based tech agency's London arm.
Charlie will oversee a number of new business leads and provide strategic advice to Ballou's existing client roster, particularly focusing on strong corporate narratives.
Nick's experience includes advising high-growth tech and fintech entrepreneurs as well as CEOs of large listed companies. He has previously managed campaigns for clients including British Business Bank, MarketInvoice and Prodigy Finance. Meanwhile Charlie has had a wealth of corporate experience having advised De Beers, NFL, Tata Steel, UK Broadband and UPS.
Nick and Charlie are the latest in many new hires for the agency across its three offices. Ballou PR's Paris office has tripled in size over the last year and its Berlin agency team has doubled.
Cordy Griffiths, Managing Director of Ballou PR, commented: "Nick and Charlie are two extremely strong hires bolstering the team's experience and ensuring we offer the best, most strategic advice to our clients."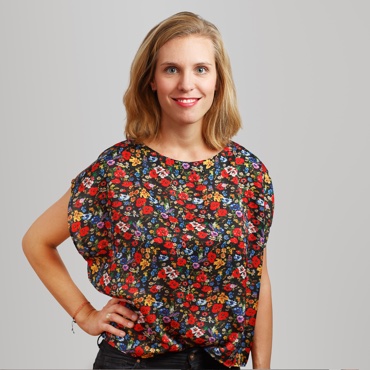 New Year, new German team member: Say Hi to Laura!
2017 is already off to a good start over here at Ballou Germany, as we are welcoming new member Laura Welter to our team. Previously Laura has worked as a PR Consultant for a boutique PR firm specializing in clients from the furniture and smart home industry. As a certified sociologist she worked as an Editorial assistant for Germany's Federal Ministry for Families, Senior Citizens, Women and Youths and gained extensive knowledge in the voluntary sector working with kids of socially vulnerable families in Tanzania, Africa.
Tanzania is also where she was named Mama Matunda (Lady Fruit), apparently due to her obsession with fresh fruits. When she is not snacking on Mangos or working for BallouPR you can find Laura strolling over fleamarkets with her son or being stretched out on a couch with a psychological crime novel in the one and a moscow mule in the other hand.
Welcome, Laura!