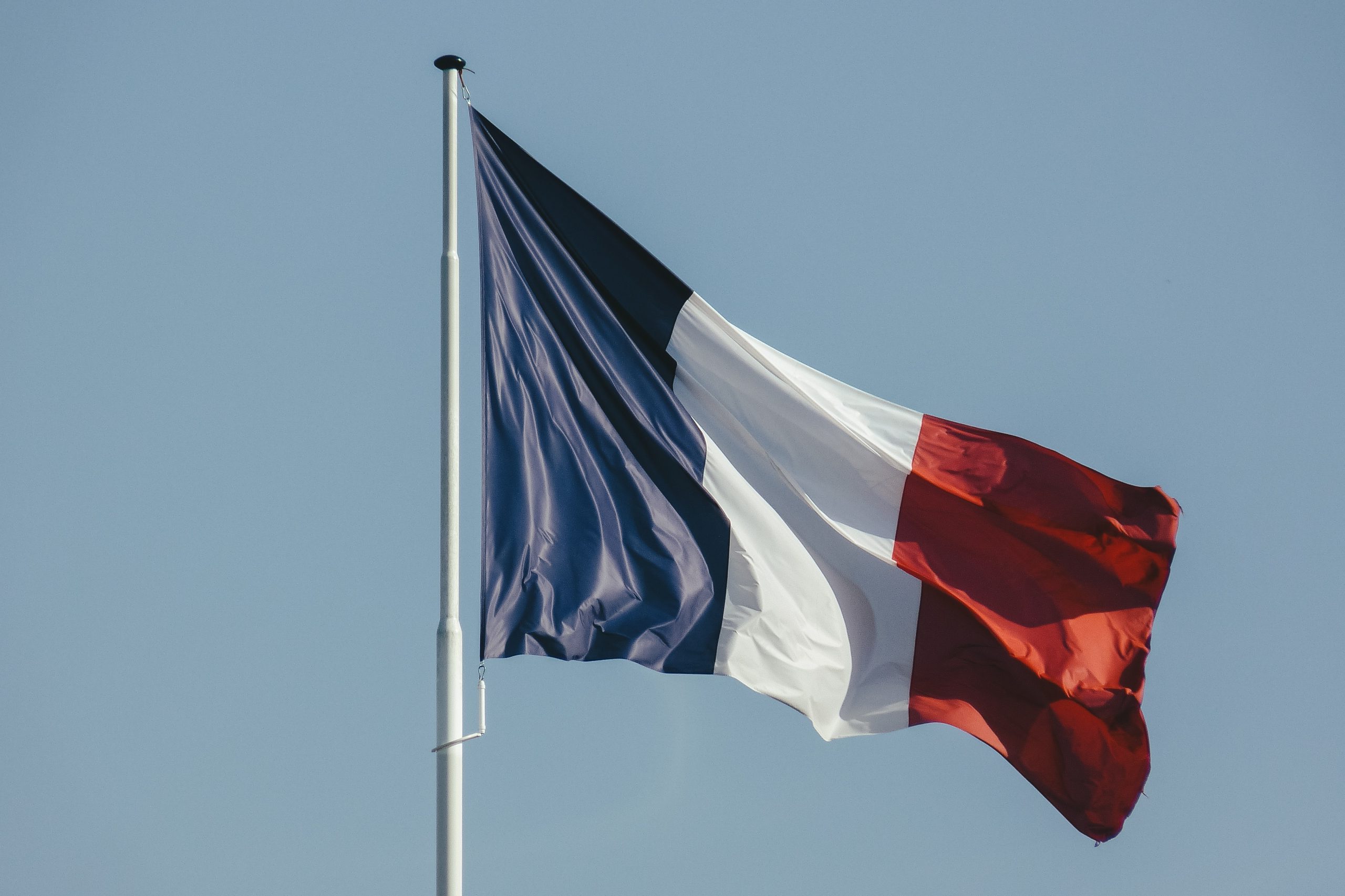 French exchange
Big news at Ballou France; Cédric Voigt is being promoted to Chief Operating Officer (COO) from General Manager France. Cédric has been with Ballou for a decade and joined when Ballou France boasted a grand total of three people. 
In his new role Cédric will be continuing to drive growth, fostering closer relationships with clients and partners, building out the Ballou brand in new markets and helping to grow the agency's digital capabilities.  At his right hand will be Alexandre Denis, formerly Deputy General Manager, who will take over as General Manager Ballou France. Congratulations to them both!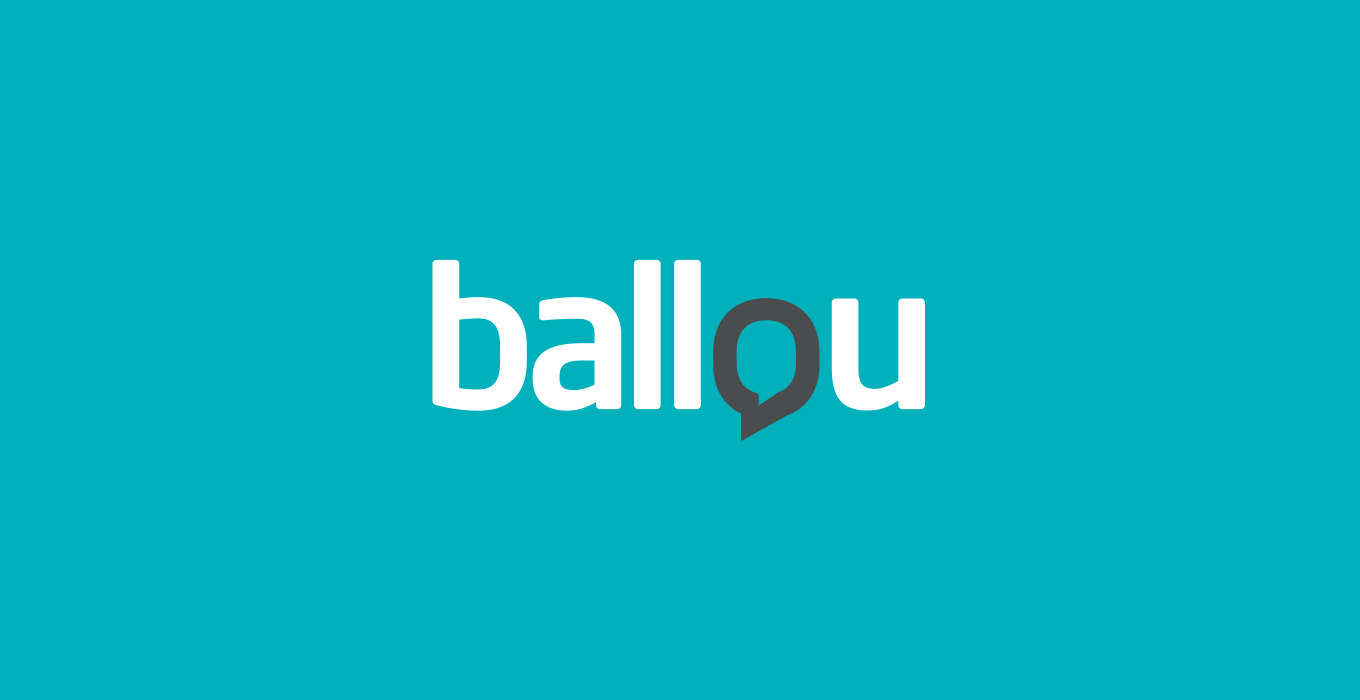 Clear vision for Brighteye
We're delighted to have helped leading European edtech venture capital fund Brighteye launch the $54m first close of its second fund. This was Ballou's second project with Brighteye following our work to launch the fund back in 2017.
The communications strategy focused around the success of the first fund, whilst articulating the company's plans for growth, demonstrating its expertise in the market, and emphasising its investment thesis. The announcement generated significant interest across the industry and our work saw nearly 30 individual pieces of coverage across tech, business, and investment media.
The news was broken by TechCrunch, which also subsequently ran a profile of Brighteye founder Alex Latsis, and was also covered by FT-backed tech publication Sifted. There were pieces in edtech industry trades such as EdSurge and we secured inclusion of the news in newsletters and brief news roundups from Sifted (Daily Newsletter), Pitchbook (Newsletter) and Silicon Canals (Tech Startups Weekly), It was another exceptionally successful fund launch for a long-standing client. Brighteye partner Alex Latsis said: ""The team at Ballou are always a pleasure to work with, whether it's with our portfolio companies or around announcing important fund milestones. The team are hardworking, thoughtful and most importantly get great results, I couldn't recommend them more."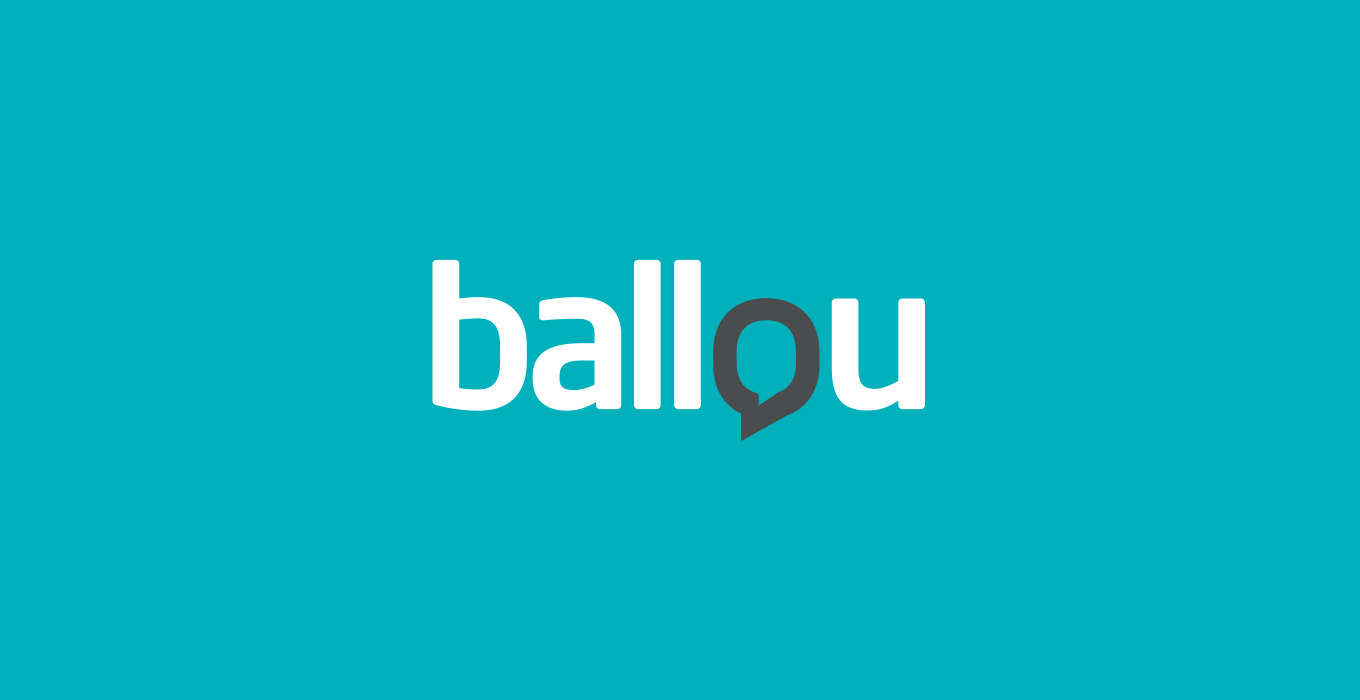 We're back – for now!
We're delighted to announce that all our staff have now returned from furlough and Ballou has taken on 36 clients since the pandemic begun.
Our offices are open for staff who feel more comfortable coming in but we're keeping a close eye on advice and may have to return to full remote working soon.
It's absolutely wonderful to have had a brief sense of normalcy again and to catch up with all our colleagues. We feel in a strong position to weather whatever storms this winter brings.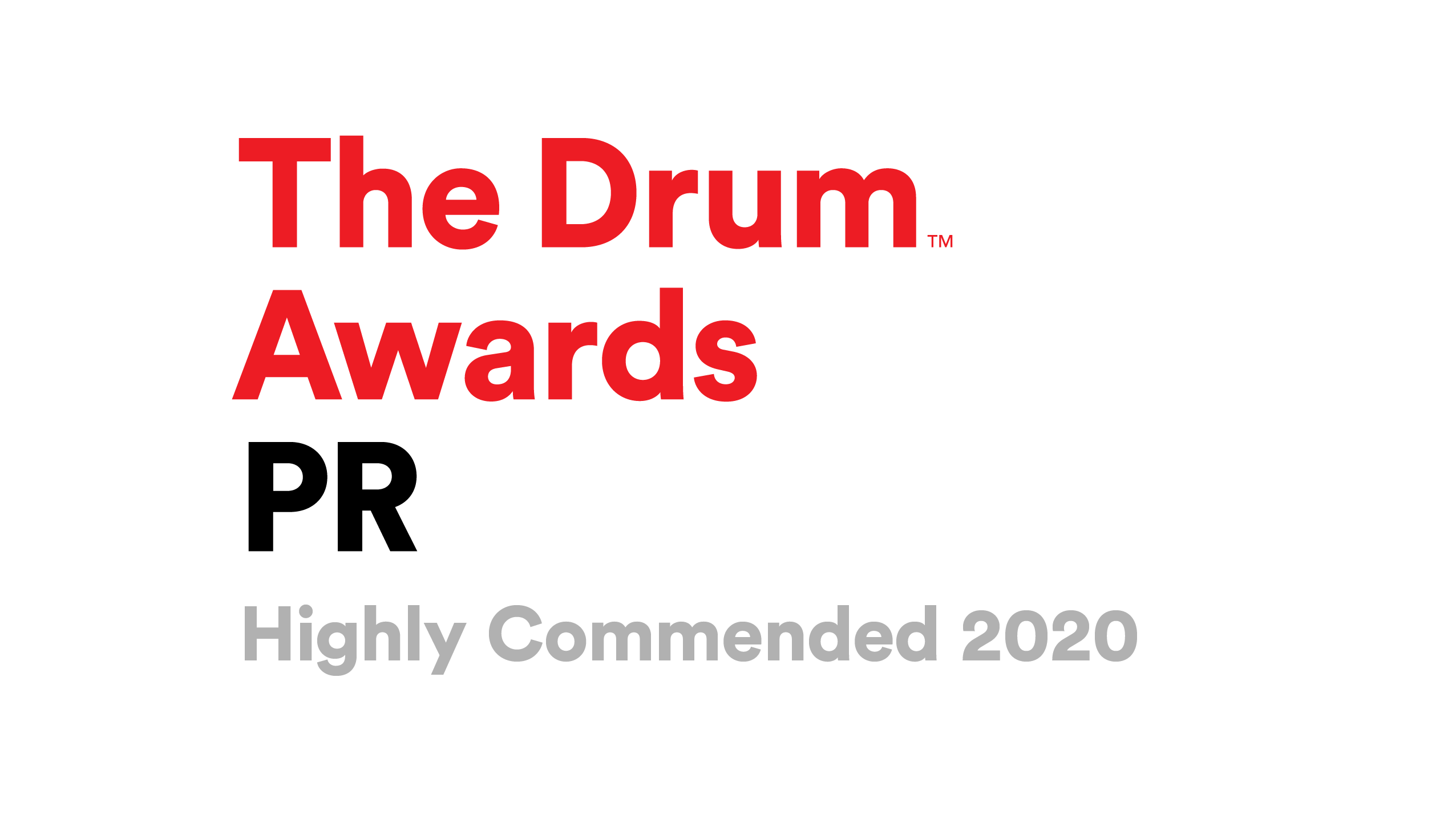 Ballou at the Drum PR awards
We're delighted to announce we've been Highly Commended at the Drum PR awards for our work with Ecosia.
Ecosia is a search engine that uses ad revenue to plant trees in biodiversity hotspots around the world. Ballou raised the search engine's profile and was recognised by the Drum PR awards, a global awards programme focusing on best practice across the marketing and communications industry.
After a flurry of new business and our staff returning from furlough happy and healthy, being commended for our efforts on this innovative and potentially world-changing client is a great start to the autumn. 
Can we help with your public relations? Please get in touch to find out.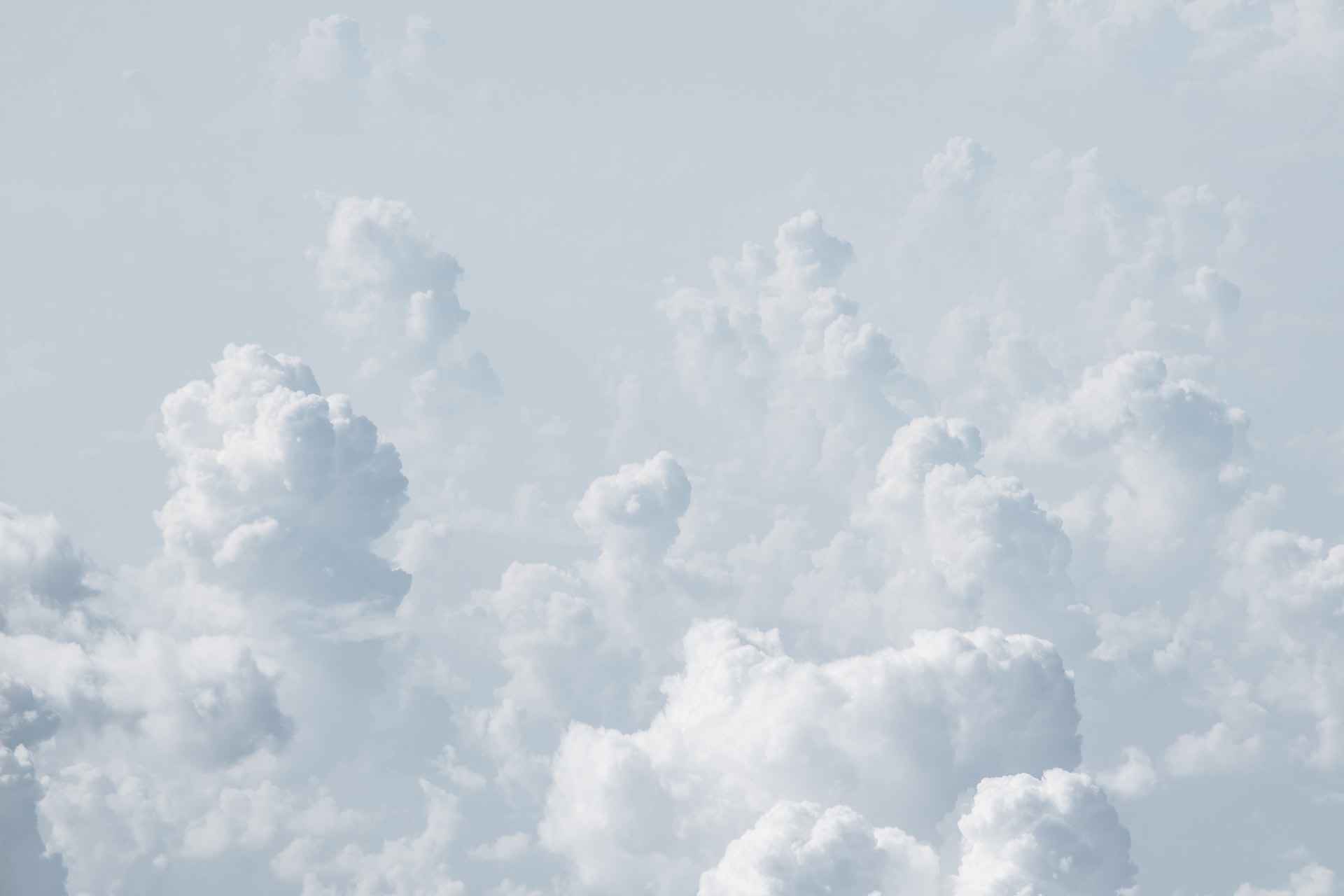 Ways to keep your business mentally healthy
A recent survey by Mind, the mental health charity, found that 35% of employed people described their mental health as poor or very poor, and that they were anxious about returning to work.
As a result, 30 businesses, including Barclays and National Grid, have signed a commitment pledging to put "employee mental health at the heart of returning to work".
At Ballou, we have been very aware of the effect of COVID-19 on our team, and as a result have put as many safeguards as possible in place, including access to mental health counselling for employees and their partners.
These measures are what we have found most helpful to employees.
Regular contact
If your team is still working remotely then a morning Zoom check-in gets everyone on the right track.  Although some managers feel it may be intrusive, we've found that our staff appreciate it as it's relaxed and casual, and the kind of "hey, how are you doing" that would happen if you walked past someone's desk clutching your morning coffee.  Anxiety can build up overnight, so a morning check-in allows people to get things back in perspective and feel less alone.
Working hours
We also provide an optional end of the day round-up, if anyone feels they want to get closure on their day.  The danger with working from home is that the delineation between working hours and downtime can become very blurred, so an end of the day round down and goodbye allows people to close the working day down formally and get on with their home lives.
Provide mental health counselling
However supportive you are to your employees, a neutral professional counselling service can offer solid, effective help in time of need.
Staff on furlough
If you have yet to bring back furloughed staff, make sure they are kept updated with any developments (not task or project news, just company news) and invite them to any social events that may happen.  They are still part of the team and there should be no embarrassment in involving them in out of office team activities.
Communicate
The situation globally and domestically seems to change on an hourly basis at the moment.  Presumptions and suppositions are rife on social media, government policy is changing constantly and we're all trying desperately to pin down the facts.  Make sure as an employer that you are not adding to the chatter.  Try and combine reassurance with realism – no empty promises but no doom or gloom either.
International networks
If you have international offices (Ballou has offices across Europe) make sure that global cross-communication is still part of everyday life.  The situation can feel claustrophobic and isolation can contribute to anxiety, as can the feeling that your network is shrinking. Zoom socials across countries can reassure people that their network still exists (and so does the rest of the world).
Stay observant
If you notice a change in behaviour of a member of staff, don't waste any time in making a gentle enquiry.  If they're fine, they will appreciate the care, and if they are struggling it is an opportunity to talk and address the issue.   There is no one set of behaviours that immediately indicate someone is finding the situation challenging, but the biggest indicator is a change in behaviour.  Someone normally ebullient who is subdued, someone who suddenly appears very forgetful or is struggling to make work decisions; it's rather like the Underground announcements.  'If you see something, say something'.
Create a gentle culture
If you, as a manager, present as superhuman and impervious to stress or worry then you create a culture that means anything less than that is unwanted and inconvenient.   Some managers can feel that they have to put up a strong front to help their staff feel protected and safe but if that is overdone it can make it hard for those feeling vulnerable to express themselves.  There is a happy medium in which senior managers can be open about what they are finding challenging without making their team feel anxious.
The way forward
Although it's happened under terrible circumstances, this is an opportunity for businesses to step up in their awareness of mental health.  It is profoundly positive to see that British business is now taking psychological safety as seriously as it does physical safety.
Can we help with your public relations? Please get in touch to find out.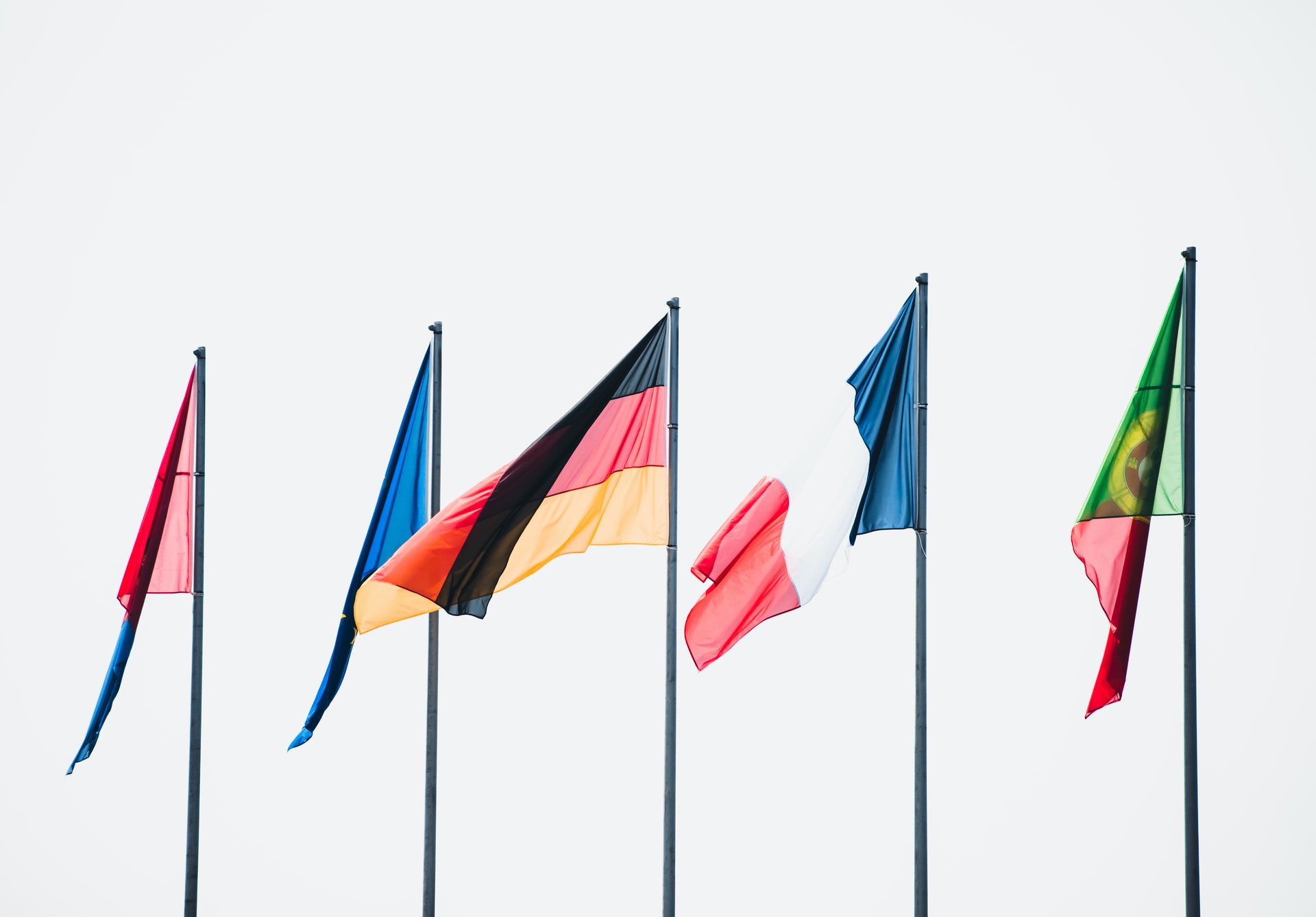 Case Study: Ballou Shows How Boutique Agencies Can Work Across Borders
Note: The following article first appeared on PRovoke
—
The media landscapes in the UK, France and Germany are dissimilar and digital formats are at different stages of maturity.
When Ballou won a contract last year to work for the tech company Mozilla in France, Germany and the UK, the tech-focused boutique agency wanted to make sure it got off to a good start.
Such multi-country work is difficult to do well since messages or tactics tailored to one market often do not succeed in another. To avoid missteps, Ballou decided to hold a half-day kick-off conference in Paris with several executives from Mozilla, including the head of communications who flew in from San Francisco. The ten Ballou staffers who would be working on the account — four in Paris, two in London, and two in Berlin — were all present as well.
"It was a real investment but it was necessary to get a good foundation for the work," said Cedric Voigt, the general manager for Ballou in France who also worked on the account. "Serving a client in different countries is complex."
The work Ballou has since done for Mozilla has been a calling card for how the agency functions, namely by putting collaboration and local know-how first. Founded by Colette Ballou in Paris in 2002 to serve fast-growing tech start-ups, the agency now has 60 staffers and works for clients like Red Hat and BOX. Its services stretch from traditional media outreach to designing websites and making short videos to doing search-engine optimisation.
"There are not a lot of agencies with our level of specialization in technology that also has its own presence in Europe's three biggest markets," explained Nick Taylor, the general manager for the UK office.

"Doing PR in the UK, France and Germany is very different. There are far more differences in how journalists work in those places than commonalities, so having people on the ground is essential."
Some of these cultural differences may seem minor but they do change the way agencies work. For example, Ballou has found that French journalists tend to plan their schedules far less in advance than German ones, and had to explain that to one client last year who was trying to plan a press trip to the US and could not figure out why the French were not signing up.
The media landscapes in the UK, France and Germany are dissimilar and digital formats are at different stages of maturity. For example, while podcasts are everywhere in the US, prompting some clients to ask for them, Ballou has to explain that while podcasts are popular in the UK, and a bit in France, they remain rare in Germany.
The Covid-19 pandemic has slowed Ballou's growth — like many agencies globally — as the start-up and venture capital investors seek to tighten spending to conserve cash. Nevertheless, Ballou is still working for Mozilla and dozens of other clients and betting that its expertise and approach will see it through the downturn.
Ballou now has about seven clients for which it works in multiple countries, which is fewer than levels in the previous years because of the crisis. But in France, for example, about one-third of Ballou's clients usually ask the agency to do work for it in Germany or the UK so the offering does drive growth, said Cedric Voigt.
Ballou has learned lessons about how to make such multi-country accounts successful. One of them is that there should be a lead agency and one point person for the client to turn to first so as to avoid confusion. But that role should rotate between the offices to make sure that everyone is involved and one territory is not being favoured.
Regular calls between the people working on the account in the Ballou office are also needed, but also more informal quick communication by text and chat.
When working for Egencia, a French business travel startup that had been acquired by Expedia Group, the French office took the lead since the client was nearby. Ballou did campaigns for Egencia in France and the UK that were quite different. "We relied in France on one-to-one informal meetings and interviews with journalists to build their relationships with local influencers," said Voigt. "It's a tactic that works well in France, but less in the UK, where we focused more on thought leadership angles that work better there."
Another key element of running multi-country accounts effectively is explaining to the client why the results in different countries can vary. "Sometimes they cannot understand why news or an action resonates well in one country and not in another, so we initially spend quite some time educating them" he added.
But just as important is tailoring the content to the market. "We invest a lot of time in writing and pitching in each place," said Voigt. "We don't apply the same tactics in all countries at the same time as some other agencies are doing."
Can we help with your public relations? Please get in touch to find out.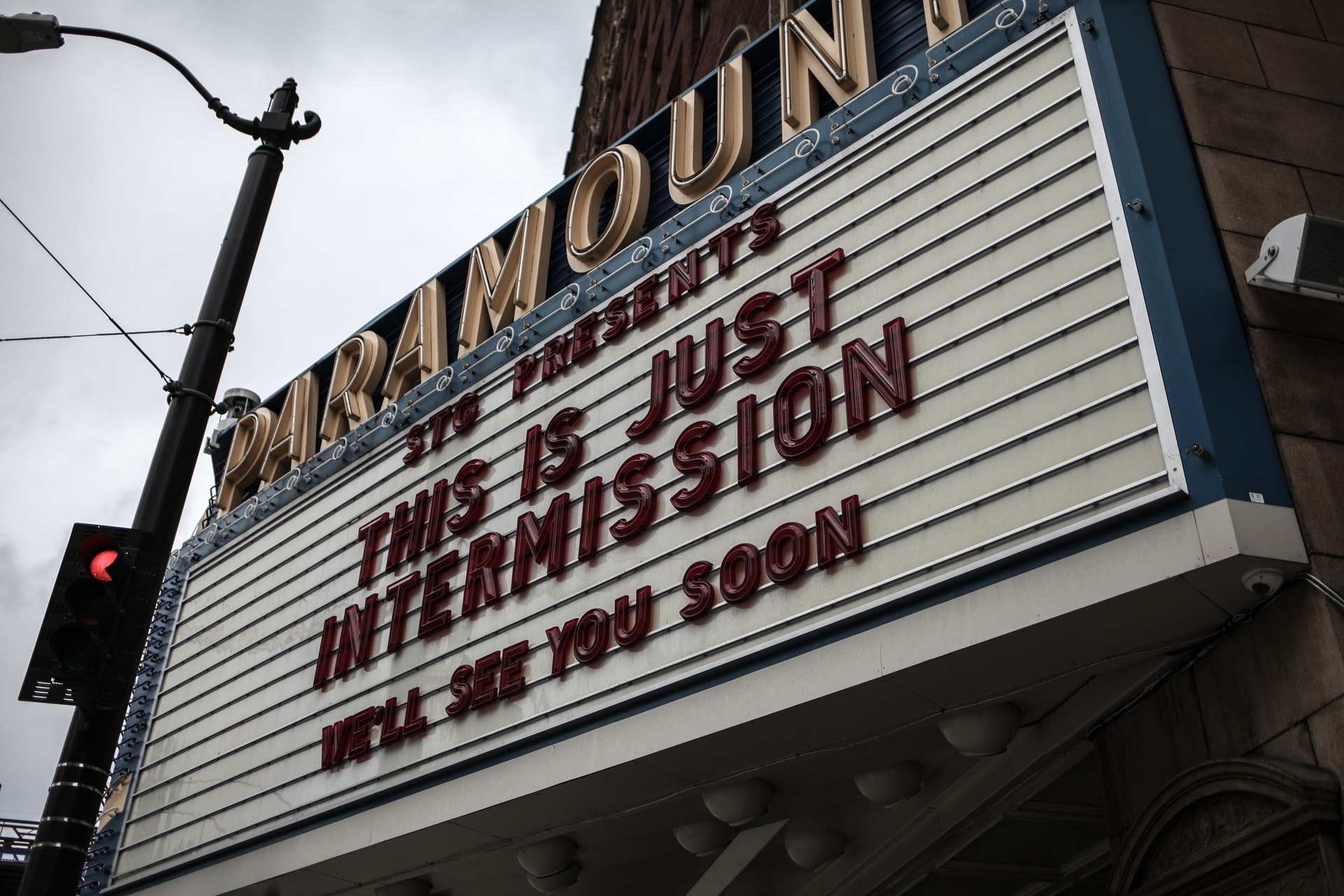 Media relations post-COVID
We can't open a newspaper without reading that coronavirus is going to change fundamentally the way in which we live and work.  For those of us working with the media, we have to address how we work alongside our colleagues in news and features to continue getting stories out in a timely and seemly manner.
What the crisis has taught us is that short-term thinking does not bring long-term rewards in PR.  If your media relations are nurtured carefully and are, as a result, authentic and transparent your clients will trust that you are handling their story appropriately, and your media contacts will have faith that you are a trusted and reliable source of information.  Anyone suddenly trying to cultivate a cosy relationship with a journalist mid-crisis would have received short shrift.
As a PR the relationship is between you, your client and the media.  A relationship with the media should never be treated as a disposable asset, or one to be treated with disrespect.
Bombarding journalists with irrelevant or badly thought-out or written material shows a level of disrespect not only for the contact but for the craft of PR itself.
Since March this year, we have seen blanket coverage of COVID-19. Not many pitches will make it across the line if they don't at least have a coronavirus angle at the moment, but flogging any story relentlessly is tactless and pushy.  Be aware of your tone and your angle; even if the pitch is non-virus related, you're still operating in a post-COVID world and that should colour any pitch you are contemplating. For example, positive financial result releases are going to be received badly if staff were made redundant or furloughed.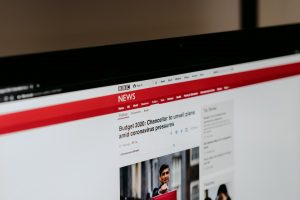 Immediately after a big government policy announcement is not necessarily the time to start approaching your contacts no matter how relevant your story. Those contacts are going to be frantically trying to get the bottom of the implications for the entire sector.  If you have something genuinely new and useful to add, then go ahead; if not, don't add to the noise.
Remember, you're dealing with human beings, not just a story. Human beings who may have lost someone at home or at work, who may have had to cover some very upsetting stories or who have seen colleagues made redundant. Rather than pinging over a DM or a formulaic email to a media contact, try picking up the phone and asking how they are.  Find out how you can help them rather than telling them what they should be covering. The story, whether it's about the coronavirus crisis or not, should never be bigger than the people.
Can we help with your public relations? Please get in touch to find out.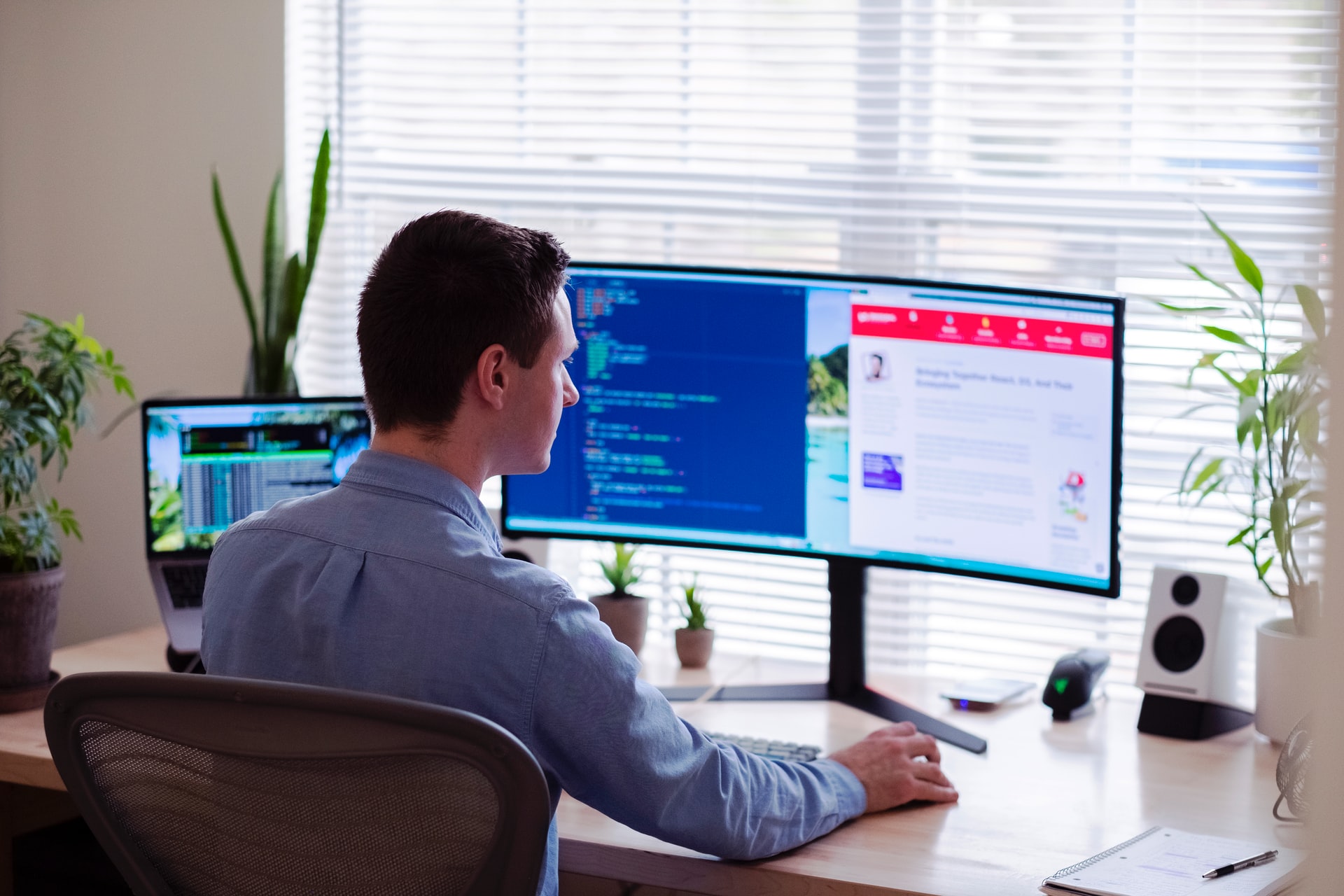 The Mental Health Commute
Many industries that prided themselves on their frenetic workaholic reputations, like stockbroking, financial trading etc have now discovered that they can work perfectly well from home with no loss to either their results or their ego.  It has been a real surprise to many CEOs who had previously dismissed remote working out of hand and has bought many improvements to work life balance.
Once the schools open on a more consistent basis working from home will be even more satisfying and productive and analysts are predicting a long-term shift to home working.
One of the stranger things some of our colleagues have mentioned missing, however, is their commute.  Not the sitting in stationary traffic on the ring-road part, or more commonly being rammed against someone's armpit for forty-five minutes on a train, but the dividing line between work and home that is provided by the commute.  Annoying as it was, the commute did provide a buffer zone between home and work.
Being catapulted out of a Zoom conference call and straight into children's teatime or a sulky teenage row can be disorientating.  It also means your partner may find themselves pinned to the wall for ten minutes while you describe every laborious detail of your planning meeting and who said what to whom.
For those who are in flat shares and confined to one room, the temptation is to keep working, or stop and start, which blurs the boundaries horribly and gives the sense that work is never-ending.
As a result, workplace coaches, who are doing brisk business helping employees navigate the new normal, are advising a "mental health commute".   They recommend the following:
Arrive at your desk ten minutes before beginning work, with a coffee, and read whatever newspaper you would normally read on your commute. Move your mind from home to work.
Wear "outside shoes". Yes, it may be comfortable to slop around in socks but you need to help your subconscious shift from casual to professional.
Get outside during your lunch break (and obviously, make sure you have one). You'd be amazed how your daily trot to Pret helped refresh your brain; no need to miss out on it now.
When you finish work, turn off your laptop (properly off, don't just push the cover down) and spend a little time reading the newspaper. If you can, get out again to walk around the block.  Even ten minutes will give you that decompression time to enter wholeheartedly back into family life or leisure and reset those boundaries.
Of course, if you want to entirely recreate the commuting experience, you can wedge yourself into a corner for an hour and get someone to bash you with a rucksack, but we don't recommend it.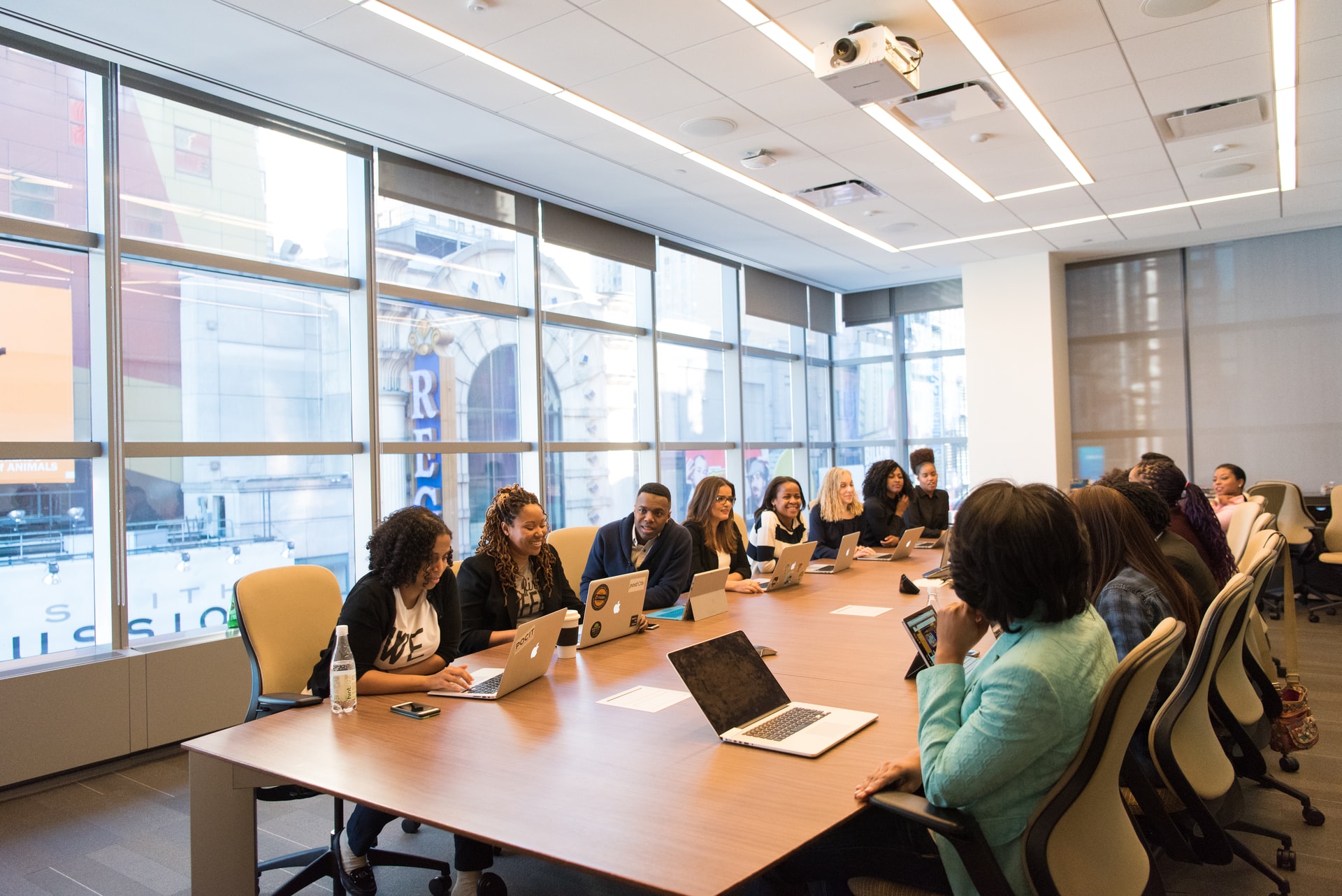 Seven out of 100 is…not enough
Following our recent Linked In post (Women Should Not be News) on the fact that women being included on company boards is unfortunately staggering enough to keep making news, we are delighted to announce that the number of female chief executives in the FTSE 100 is to increase to seven.  Seven!  The world's gone mad.  This is after Susan Davy was named as the new chief of South West Water.
In addition, Amanda Blanc is becoming Aviva's chief executive and Gill Rider is the new chair of Pennon which also boasts a female chief executive.
Perhaps…just perhaps…we are at the very summit of the slippery slope to equality.  Let's hope so.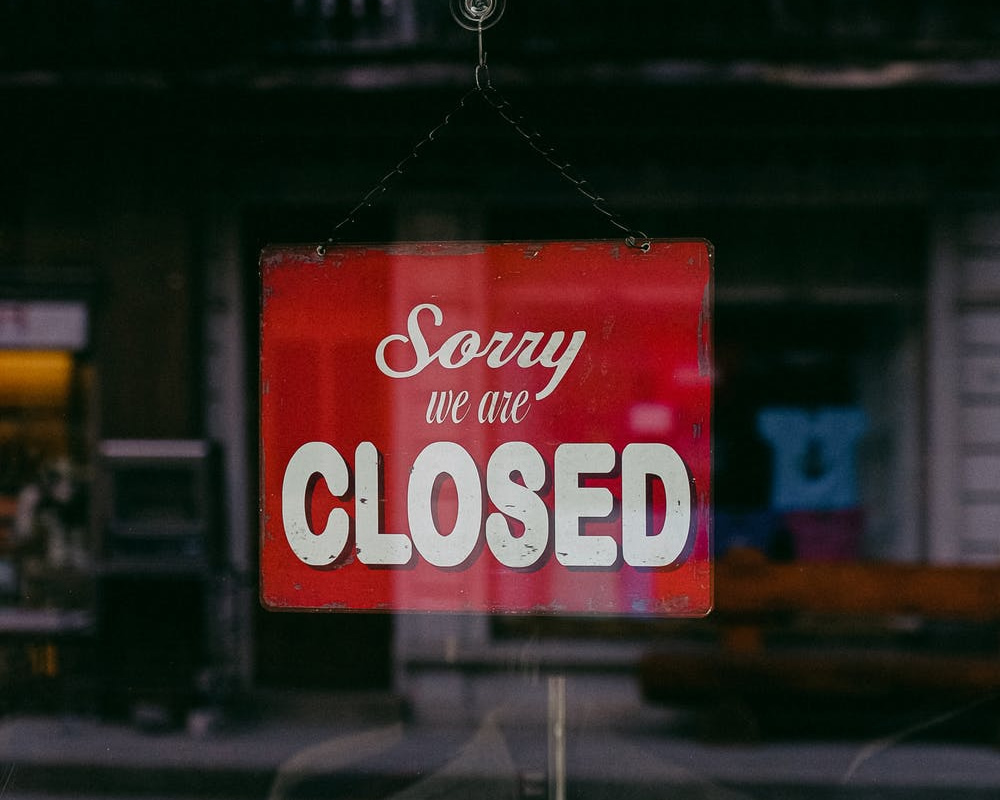 Who You Gonna Call?
The Federation of Small Businesses (FSB) has become the Ghostbusters of post-COVID business life, leaping to the defence of Britain's employers as the government guidance trickles out.
Its suggestions to date include a full rebate for lost hours if staff are identified through track-and-trace, back to work vouchers to help small businesses cope with the financial implications of pandemic adjustments and most heroically of all, a demand that large corporations that received financial help from the government should be compelled to pay their suppliers within a month. Britain's small business were owed more than £23bn in unpaid bills and that was at the end of 2019, BEFORE the shut-down. Since coronavirus, almost 2/3 of small companies have either not been paid at all or been paid late, according to FSB research.
In addition, an FSB survey revealed that one in five small companies were still closed because reopening under the existing guidance would not be viable. The organisation appears to be keeping the pressure up on the Chancellor not to overlook the little guys. Thanks, FSB – not all heroes wear capes….