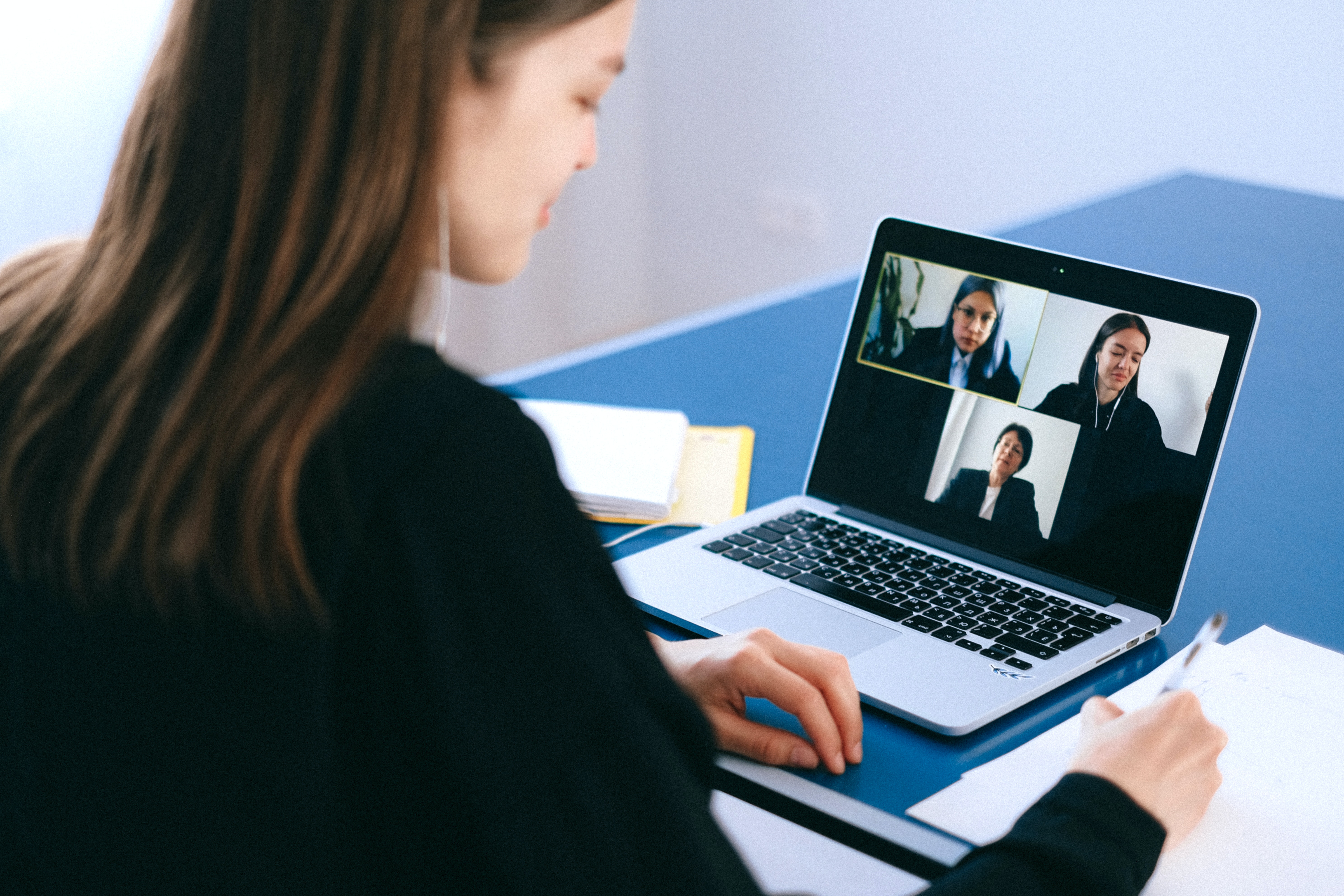 Zooming back to our phones
A study quoted by American academic Cal Newport, who specialises in data overload, said that the average worker was sending or receiving 126 emails a day and knowledge workers were checking their messages every six minutes.
This, combined with the anecdotally reported drop in attention span experienced throughout the pandemic means that as we emerge blinking into the post-lockdown daylight, we may find we are now even easier to distract than we were previously.
Just as the "do you really need to print this email?" footer used to appear on emails we should maybe consider something that flashes up saying "do you really need to send this email." Copying 18 people into an email that says "thanks" to only one of them is not only teeth-gnashingly infuriating, but also utterly pointless and diverts attention from valuable work. A University of California-Irvine study noted that regaining momentum on a piece of work after an email interruption can take, on average, upwards of 20 minutes.
Email overload can be managed with concentration apps like Pomodoro or Forest and advice can be gained from experts like the Mesmo Consultancy. The new threat to our time and concentration however comes from Zoom. What would have been, in the Before Times, a quick chat about a project update has now become a scheduled Zoom meeting which gives a possibly minor query an over-developed sense of importance.
Zoom fatigue is everywhere; video calls require us to work hard to pick up subtle body language clues which in person we'd pick up subconsciously. Back-to-back Zoom calls are incredibly draining, so kudos to those companies who are championing No Zoom Fridays. There's nothing wrong with a phone call – it works perfectly well. Give it a go. Unless of course you want to show off your return to the hairdresser. We'll let you off then.
The flexible agency
There is no miracle solution for creating a successful company. Business models are only a base; the stones that you will gradually add to your foundation are diverse, from your employees, your partners, your customers and your culture to parameters that you cannot control such as the economic context, relationships and the characters of those around you.
A transparent organisation creates a true collaborative context and builds a sense of trust, respect and accountability at all levels. The flexible agency model, where everyone has their place and all voices count, ensures a dynamic image with candidates, clients, prospects, and partners. By combining staff mobility and freedom of action, stakeholders are always presented with highly motivated teams depending on the project, with coherent and developing skills.
By showing total confidence in staff, managers gain respect and encourage freedom of action and initiative to free creativity and innovation. Employees feel much more responsible, which inevitably influences their motivation and their quality of work.
The human factor is the first success factor and even if the flexible agency still has some flaws, it is one most likely to adapt for success.
Clubhouse: a one-hit wonder or the new way to tell stories?
Clubhouse exploded onto the tech scene last year as a new audio-only social network for people to engage in a professional context. It's climbed to 10 million weekly users, its impressive growth driven in no small part by advocates like Elon Musk and Mark Zuckerberg, as well as the sense of FOMO generated from its exclusive invitation-only access. Now Facebook, Twitter and Instagram have followed hot on its heels with their own equivalents to try and steal some of the market.
Social media moves fast and we can't predict whether Clubhouse will still be top of mind five years from now. But while the hype is alive and well, there is a great opportunity for entrepreneurs and C-Level executives to get in on the action and make their voices heard.
It's an engaging way to tell your story and attract new listeners
Audio is one of the most engaging ways to tell your story, with some even saying it's the 'new video' (no doubt, in light of the video fatigue we've all experienced since lockdown). Because conversations on Clubhouse happen live, with more opportunity for dialogue, the content tends to be more memorable and impactful than a pre-recorded podcast interview might be.
This means that speakers need to be fully prepared for people to pose questions and challenge their statements, and therefore as a rule, they should stick to discussing areas that fit comfortably within their wheelhouse. Media training for spokespeople, considering the platform attracts lots of journalists, is also a must.
It's a good way to knowledge-share and learn about the latest trends in your industry
Podcasts and video interviews with industry leaders have long offered a valuable source of knowledge. With Clubhouse, individuals can not only tune in, but engage with them in real time, including influencers who they might never have had a chance to connect with prior. It's a great way to stay up to date on trends, hear what your peers are doing and develop your own arguments, all the while fostering connections in your industry circle.
It offers event hosting without the hassle
Once you've built up a following, you can use Clubhouse to host your own events. This is a great way to control the messaging you're putting out there and who you're collaborating with, and to educate a wider audience on your subject matter expertise and what your company stands for.
The conference circuit can be an intimidating place and, while most business leaders have insights worth sharing, many shy away from speaking in front of a big audience. Clubhouse solves this problem by allowing you to speak to an unlimited audience from the comfort of your own home, without feeling the audience's eyes on you.
—
If you're using Clubhouse as part of a wider PR and marketing strategy, as with any social media platform, measurement is key. Monitor the reaction and engagement you're getting regularly to evaluate whether it's bringing you connections and business leads over time. 
It remains to be seen whether Clubhouse will be able to sustain its hold on the market but, in a competitive landscape with so many voices trying to be heard, maybe another stage to tell stories is just what we need.
Quantum leap for Ballou
We're delighted to welcome quantum software company Riverlane into our client portfolio. Backed by leading venture capital funds and the University of Cambridge, Riverlane develops software that transforms quantum computers from experimental technology into commercial products.
Having recently closed a $20M Series A funding round to help develop and market Deltaflow, its quantum operating system, Riverlane has tasked Ballou with increasing its profile among global hardware companies and academic labs.
In addition, Ballou's positioning of Riverlane will attract the sort of top-class diverse hires that will help propel the company into its next exciting stage of development.
French exchange
Big news at Ballou France; Cédric Voigt is being promoted to Chief Operating Officer (COO) from General Manager France. Cédric has been with Ballou for a decade and joined when Ballou France boasted a grand total of three people. 
In his new role Cédric will be continuing to drive growth, fostering closer relationships with clients and partners, building out the Ballou brand in new markets and helping to grow the agency's digital capabilities.  At his right hand will be Alexandre Denis, formerly Deputy General Manager, who will take over as General Manager Ballou France. Congratulations to them both!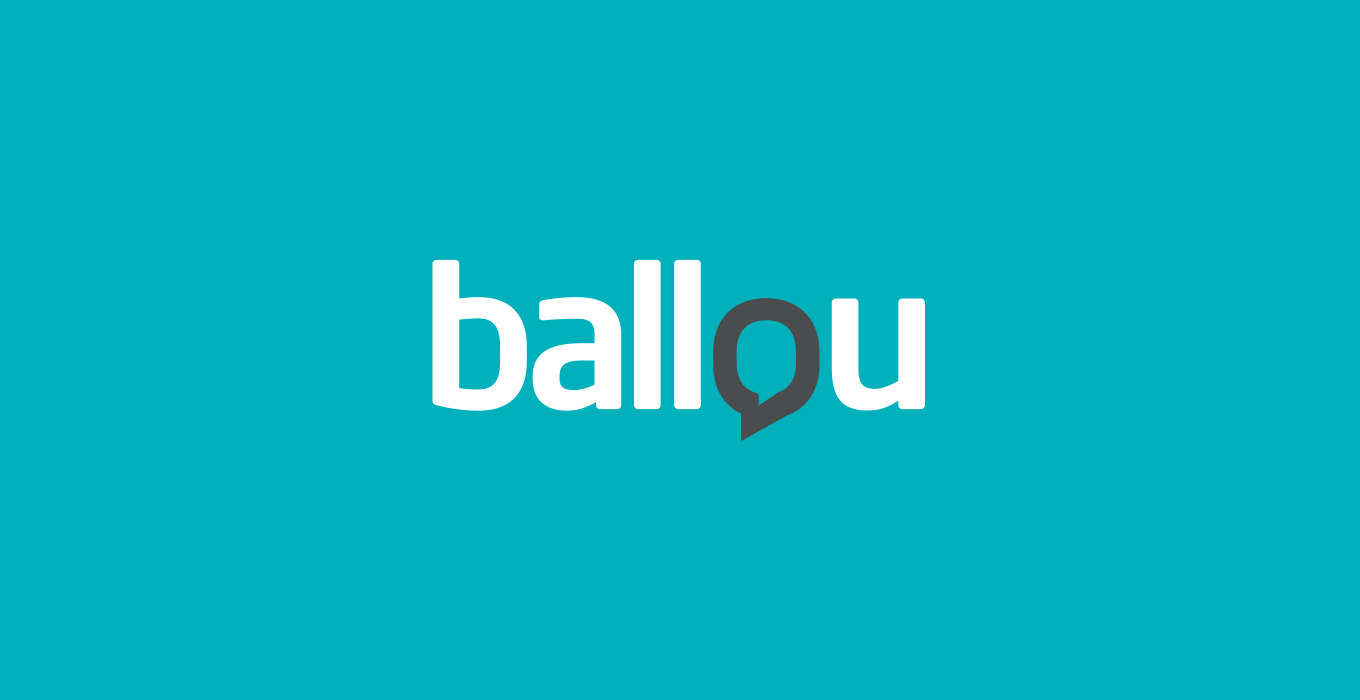 Clear vision for Brighteye
We're delighted to have helped leading European edtech venture capital fund Brighteye launch the $54m first close of its second fund. This was Ballou's second project with Brighteye following our work to launch the fund back in 2017.
The communications strategy focused around the success of the first fund, whilst articulating the company's plans for growth, demonstrating its expertise in the market, and emphasising its investment thesis. The announcement generated significant interest across the industry and our work saw nearly 30 individual pieces of coverage across tech, business, and investment media.
The news was broken by TechCrunch, which also subsequently ran a profile of Brighteye founder Alex Latsis, and was also covered by FT-backed tech publication Sifted. There were pieces in edtech industry trades such as EdSurge and we secured inclusion of the news in newsletters and brief news roundups from Sifted (Daily Newsletter), Pitchbook (Newsletter) and Silicon Canals (Tech Startups Weekly), It was another exceptionally successful fund launch for a long-standing client. Brighteye partner Alex Latsis said: ""The team at Ballou are always a pleasure to work with, whether it's with our portfolio companies or around announcing important fund milestones. The team are hardworking, thoughtful and most importantly get great results, I couldn't recommend them more."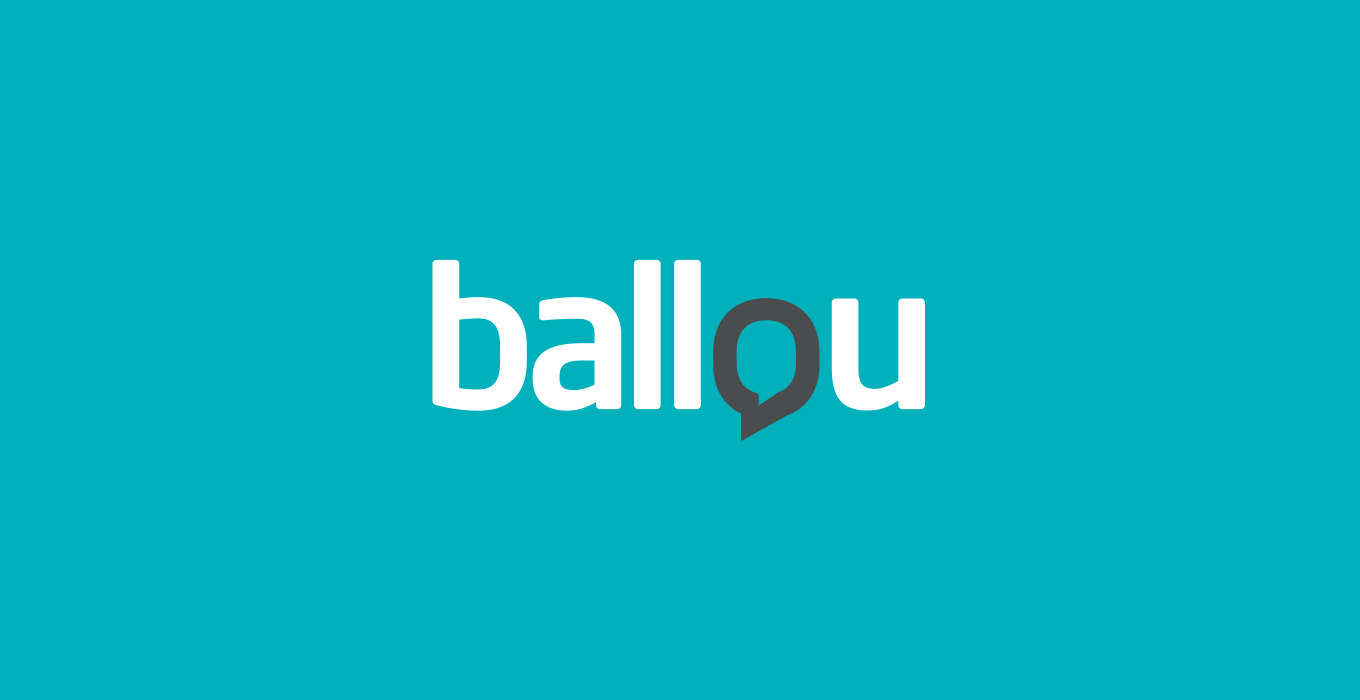 We're back – for now!
We're delighted to announce that all our staff have now returned from furlough and Ballou has taken on 36 clients since the pandemic begun.
Our offices are open for staff who feel more comfortable coming in but we're keeping a close eye on advice and may have to return to full remote working soon.
It's absolutely wonderful to have had a brief sense of normalcy again and to catch up with all our colleagues. We feel in a strong position to weather whatever storms this winter brings.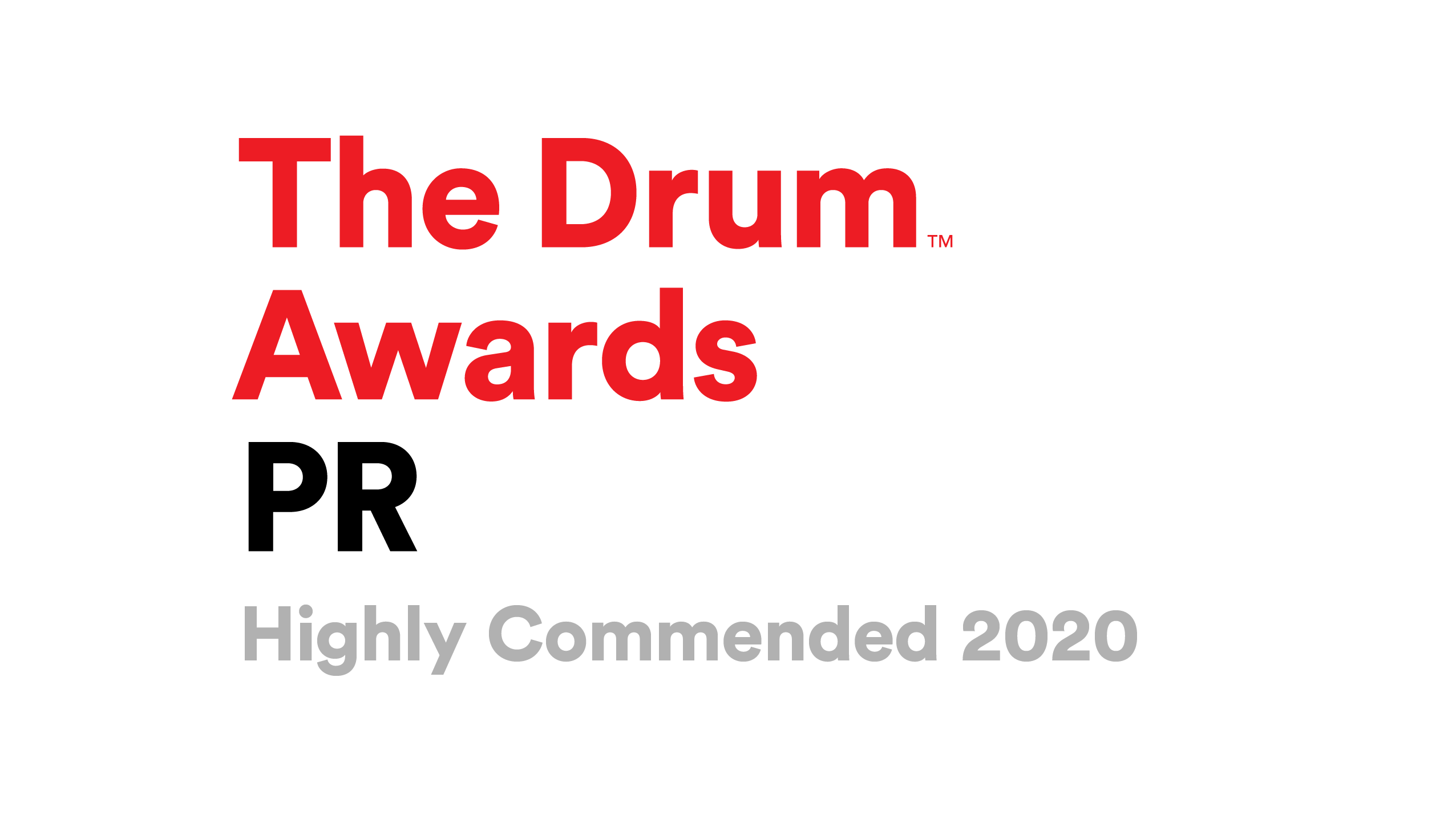 Ballou at the Drum PR awards
We're delighted to announce we've been Highly Commended at the Drum PR awards for our work with Ecosia.
Ecosia is a search engine that uses ad revenue to plant trees in biodiversity hotspots around the world. Ballou raised the search engine's profile and was recognised by the Drum PR awards, a global awards programme focusing on best practice across the marketing and communications industry.
After a flurry of new business and our staff returning from furlough happy and healthy, being commended for our efforts on this innovative and potentially world-changing client is a great start to the autumn. 
Can we help with your public relations? Please get in touch to find out.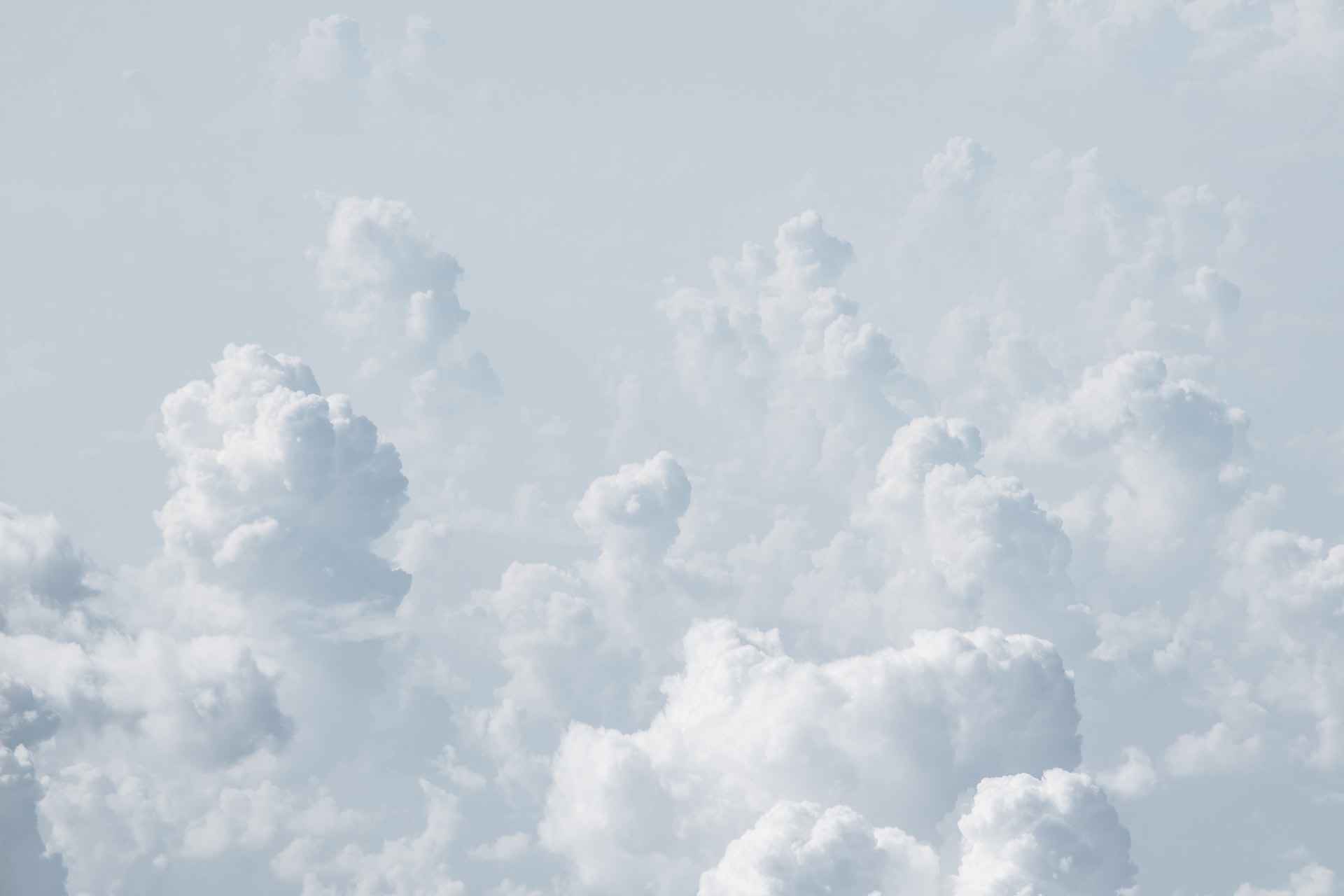 Ways to keep your business mentally healthy
A recent survey by Mind, the mental health charity, found that 35% of employed people described their mental health as poor or very poor, and that they were anxious about returning to work.
As a result, 30 businesses, including Barclays and National Grid, have signed a commitment pledging to put "employee mental health at the heart of returning to work".
At Ballou, we have been very aware of the effect of COVID-19 on our team, and as a result have put as many safeguards as possible in place, including access to mental health counselling for employees and their partners.
These measures are what we have found most helpful to employees.
Regular contact
If your team is still working remotely then a morning Zoom check-in gets everyone on the right track.  Although some managers feel it may be intrusive, we've found that our staff appreciate it as it's relaxed and casual, and the kind of "hey, how are you doing" that would happen if you walked past someone's desk clutching your morning coffee.  Anxiety can build up overnight, so a morning check-in allows people to get things back in perspective and feel less alone.
Working hours
We also provide an optional end of the day round-up, if anyone feels they want to get closure on their day.  The danger with working from home is that the delineation between working hours and downtime can become very blurred, so an end of the day round down and goodbye allows people to close the working day down formally and get on with their home lives.
Provide mental health counselling
However supportive you are to your employees, a neutral professional counselling service can offer solid, effective help in time of need.
Staff on furlough
If you have yet to bring back furloughed staff, make sure they are kept updated with any developments (not task or project news, just company news) and invite them to any social events that may happen.  They are still part of the team and there should be no embarrassment in involving them in out of office team activities.
Communicate
The situation globally and domestically seems to change on an hourly basis at the moment.  Presumptions and suppositions are rife on social media, government policy is changing constantly and we're all trying desperately to pin down the facts.  Make sure as an employer that you are not adding to the chatter.  Try and combine reassurance with realism – no empty promises but no doom or gloom either.
International networks
If you have international offices (Ballou has offices across Europe) make sure that global cross-communication is still part of everyday life.  The situation can feel claustrophobic and isolation can contribute to anxiety, as can the feeling that your network is shrinking. Zoom socials across countries can reassure people that their network still exists (and so does the rest of the world).
Stay observant
If you notice a change in behaviour of a member of staff, don't waste any time in making a gentle enquiry.  If they're fine, they will appreciate the care, and if they are struggling it is an opportunity to talk and address the issue.   There is no one set of behaviours that immediately indicate someone is finding the situation challenging, but the biggest indicator is a change in behaviour.  Someone normally ebullient who is subdued, someone who suddenly appears very forgetful or is struggling to make work decisions; it's rather like the Underground announcements.  'If you see something, say something'.
Create a gentle culture
If you, as a manager, present as superhuman and impervious to stress or worry then you create a culture that means anything less than that is unwanted and inconvenient.   Some managers can feel that they have to put up a strong front to help their staff feel protected and safe but if that is overdone it can make it hard for those feeling vulnerable to express themselves.  There is a happy medium in which senior managers can be open about what they are finding challenging without making their team feel anxious.
The way forward
Although it's happened under terrible circumstances, this is an opportunity for businesses to step up in their awareness of mental health.  It is profoundly positive to see that British business is now taking psychological safety as seriously as it does physical safety.
Can we help with your public relations? Please get in touch to find out.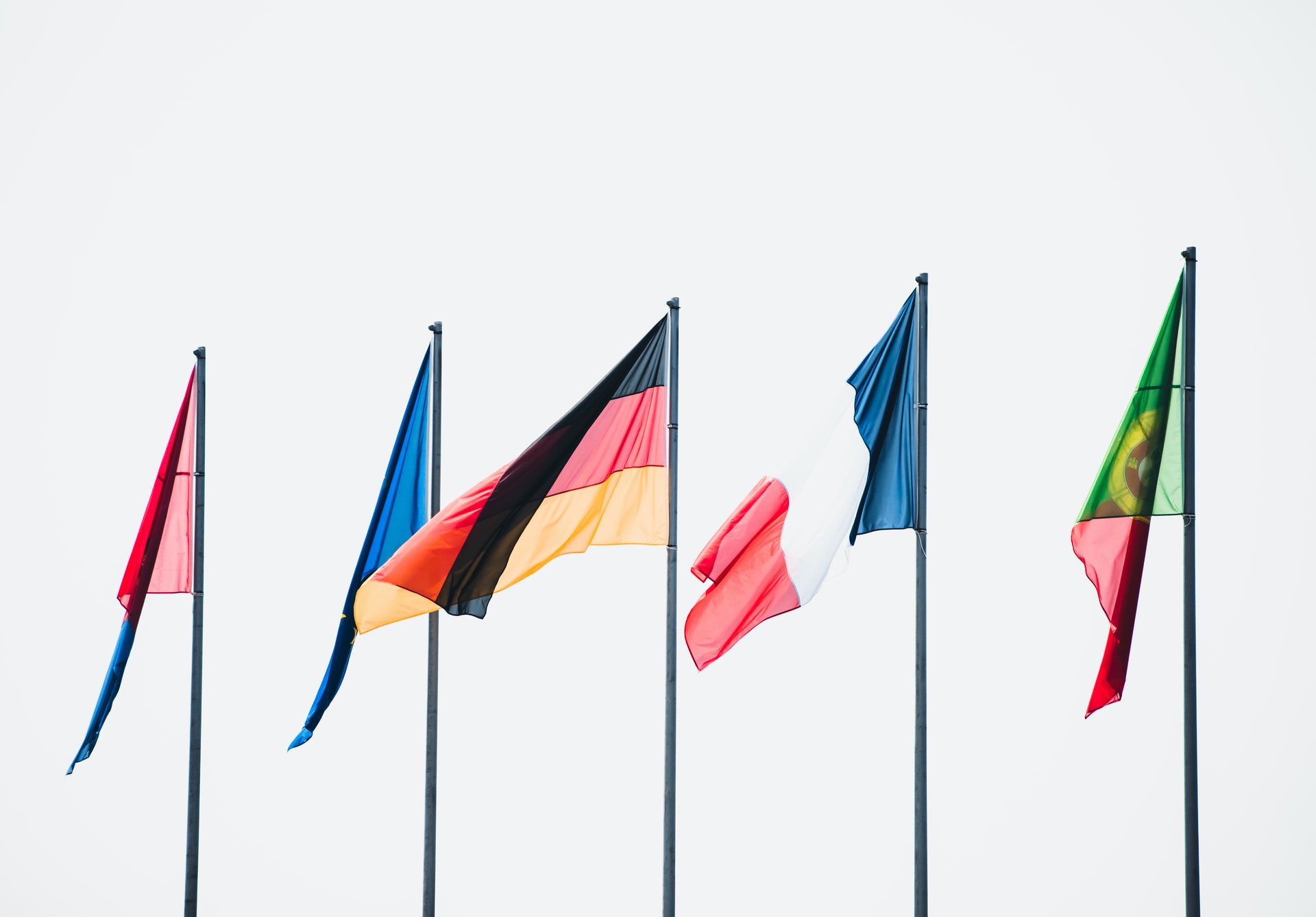 Case Study: Ballou Shows How Boutique Agencies Can Work Across Borders
Note: The following article first appeared on PRovoke
—
The media landscapes in the UK, France and Germany are dissimilar and digital formats are at different stages of maturity.
When Ballou won a contract last year to work for the tech company Mozilla in France, Germany and the UK, the tech-focused boutique agency wanted to make sure it got off to a good start.
Such multi-country work is difficult to do well since messages or tactics tailored to one market often do not succeed in another. To avoid missteps, Ballou decided to hold a half-day kick-off conference in Paris with several executives from Mozilla, including the head of communications who flew in from San Francisco. The ten Ballou staffers who would be working on the account — four in Paris, two in London, and two in Berlin — were all present as well.
"It was a real investment but it was necessary to get a good foundation for the work," said Cedric Voigt, the general manager for Ballou in France who also worked on the account. "Serving a client in different countries is complex."
The work Ballou has since done for Mozilla has been a calling card for how the agency functions, namely by putting collaboration and local know-how first. Founded by Colette Ballou in Paris in 2002 to serve fast-growing tech start-ups, the agency now has 60 staffers and works for clients like Red Hat and BOX. Its services stretch from traditional media outreach to designing websites and making short videos to doing search-engine optimisation.
"There are not a lot of agencies with our level of specialization in technology that also has its own presence in Europe's three biggest markets," explained Nick Taylor, the general manager for the UK office.

"Doing PR in the UK, France and Germany is very different. There are far more differences in how journalists work in those places than commonalities, so having people on the ground is essential."
Some of these cultural differences may seem minor but they do change the way agencies work. For example, Ballou has found that French journalists tend to plan their schedules far less in advance than German ones, and had to explain that to one client last year who was trying to plan a press trip to the US and could not figure out why the French were not signing up.
The media landscapes in the UK, France and Germany are dissimilar and digital formats are at different stages of maturity. For example, while podcasts are everywhere in the US, prompting some clients to ask for them, Ballou has to explain that while podcasts are popular in the UK, and a bit in France, they remain rare in Germany.
The Covid-19 pandemic has slowed Ballou's growth — like many agencies globally — as the start-up and venture capital investors seek to tighten spending to conserve cash. Nevertheless, Ballou is still working for Mozilla and dozens of other clients and betting that its expertise and approach will see it through the downturn.
Ballou now has about seven clients for which it works in multiple countries, which is fewer than levels in the previous years because of the crisis. But in France, for example, about one-third of Ballou's clients usually ask the agency to do work for it in Germany or the UK so the offering does drive growth, said Cedric Voigt.
Ballou has learned lessons about how to make such multi-country accounts successful. One of them is that there should be a lead agency and one point person for the client to turn to first so as to avoid confusion. But that role should rotate between the offices to make sure that everyone is involved and one territory is not being favoured.
Regular calls between the people working on the account in the Ballou office are also needed, but also more informal quick communication by text and chat.
When working for Egencia, a French business travel startup that had been acquired by Expedia Group, the French office took the lead since the client was nearby. Ballou did campaigns for Egencia in France and the UK that were quite different. "We relied in France on one-to-one informal meetings and interviews with journalists to build their relationships with local influencers," said Voigt. "It's a tactic that works well in France, but less in the UK, where we focused more on thought leadership angles that work better there."
Another key element of running multi-country accounts effectively is explaining to the client why the results in different countries can vary. "Sometimes they cannot understand why news or an action resonates well in one country and not in another, so we initially spend quite some time educating them" he added.
But just as important is tailoring the content to the market. "We invest a lot of time in writing and pitching in each place," said Voigt. "We don't apply the same tactics in all countries at the same time as some other agencies are doing."
Can we help with your public relations? Please get in touch to find out.