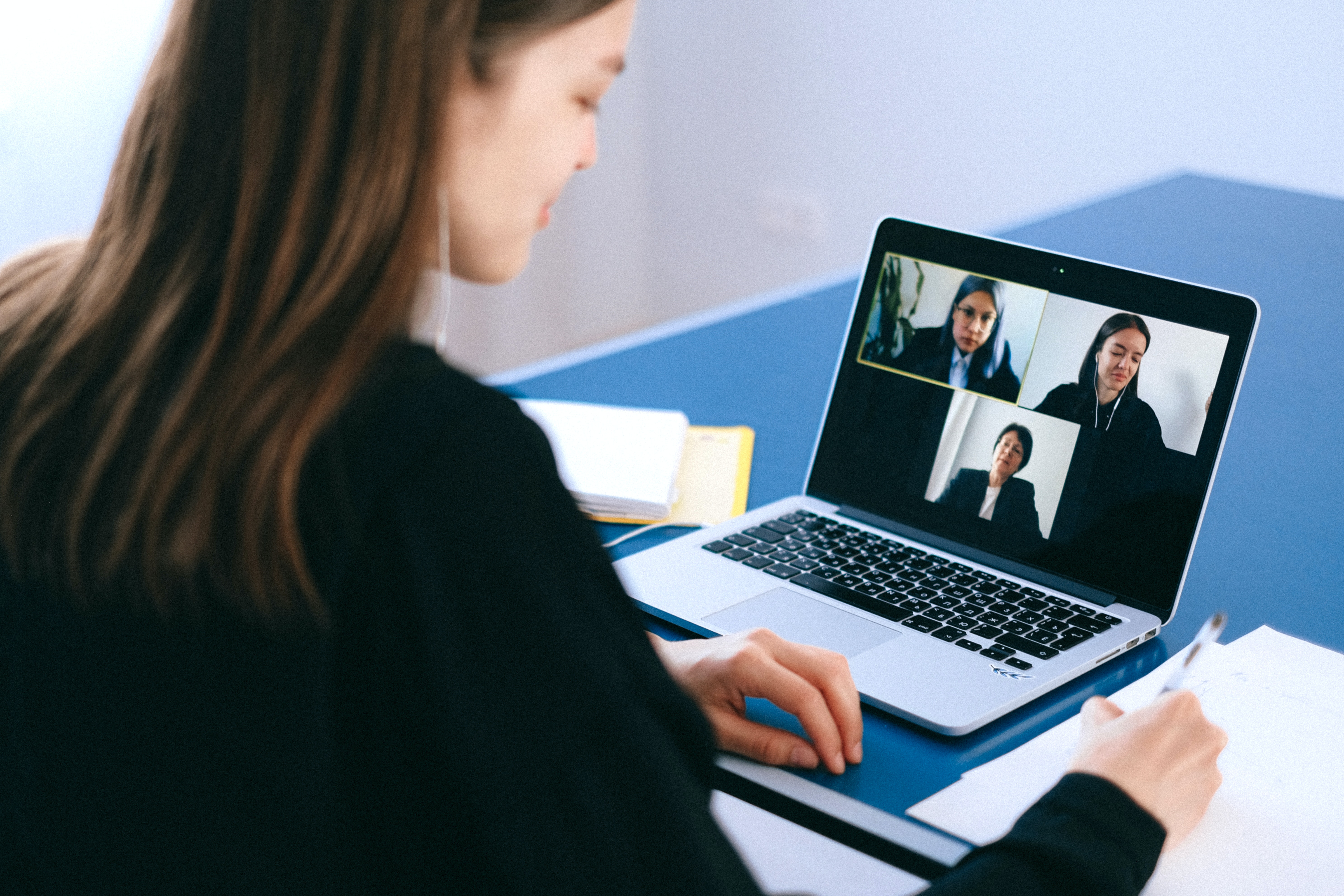 Zooming back to our phones
A study quoted by American academic Cal Newport, who specialises in data overload, said that the average worker was sending or receiving 126 emails a day and knowledge workers were checking their messages every six minutes.
This, combined with the anecdotally reported drop in attention span experienced throughout the pandemic means that as we emerge blinking into the post-lockdown daylight, we may find we are now even easier to distract than we were previously.
Just as the "do you really need to print this email?" footer used to appear on emails we should maybe consider something that flashes up saying "do you really need to send this email." Copying 18 people into an email that says "thanks" to only one of them is not only teeth-gnashingly infuriating, but also utterly pointless and diverts attention from valuable work. A University of California-Irvine study noted that regaining momentum on a piece of work after an email interruption can take, on average, upwards of 20 minutes.
Email overload can be managed with concentration apps like Pomodoro or Forest and advice can be gained from experts like the Mesmo Consultancy. The new threat to our time and concentration however comes from Zoom. What would have been, in the Before Times, a quick chat about a project update has now become a scheduled Zoom meeting which gives a possibly minor query an over-developed sense of importance.
Zoom fatigue is everywhere; video calls require us to work hard to pick up subtle body language clues which in person we'd pick up subconsciously. Back-to-back Zoom calls are incredibly draining, so kudos to those companies who are championing No Zoom Fridays. There's nothing wrong with a phone call – it works perfectly well. Give it a go. Unless of course you want to show off your return to the hairdresser. We'll let you off then.
The flexible agency
There is no miracle solution for creating a successful company. Business models are only a base; the stones that you will gradually add to your foundation are diverse, from your employees, your partners, your customers and your culture to parameters that you cannot control such as the economic context, relationships and the characters of those around you.
A transparent organisation creates a true collaborative context and builds a sense of trust, respect and accountability at all levels. The flexible agency model, where everyone has their place and all voices count, ensures a dynamic image with candidates, clients, prospects, and partners. By combining staff mobility and freedom of action, stakeholders are always presented with highly motivated teams depending on the project, with coherent and developing skills.
By showing total confidence in staff, managers gain respect and encourage freedom of action and initiative to free creativity and innovation. Employees feel much more responsible, which inevitably influences their motivation and their quality of work.
The human factor is the first success factor and even if the flexible agency still has some flaws, it is one most likely to adapt for success.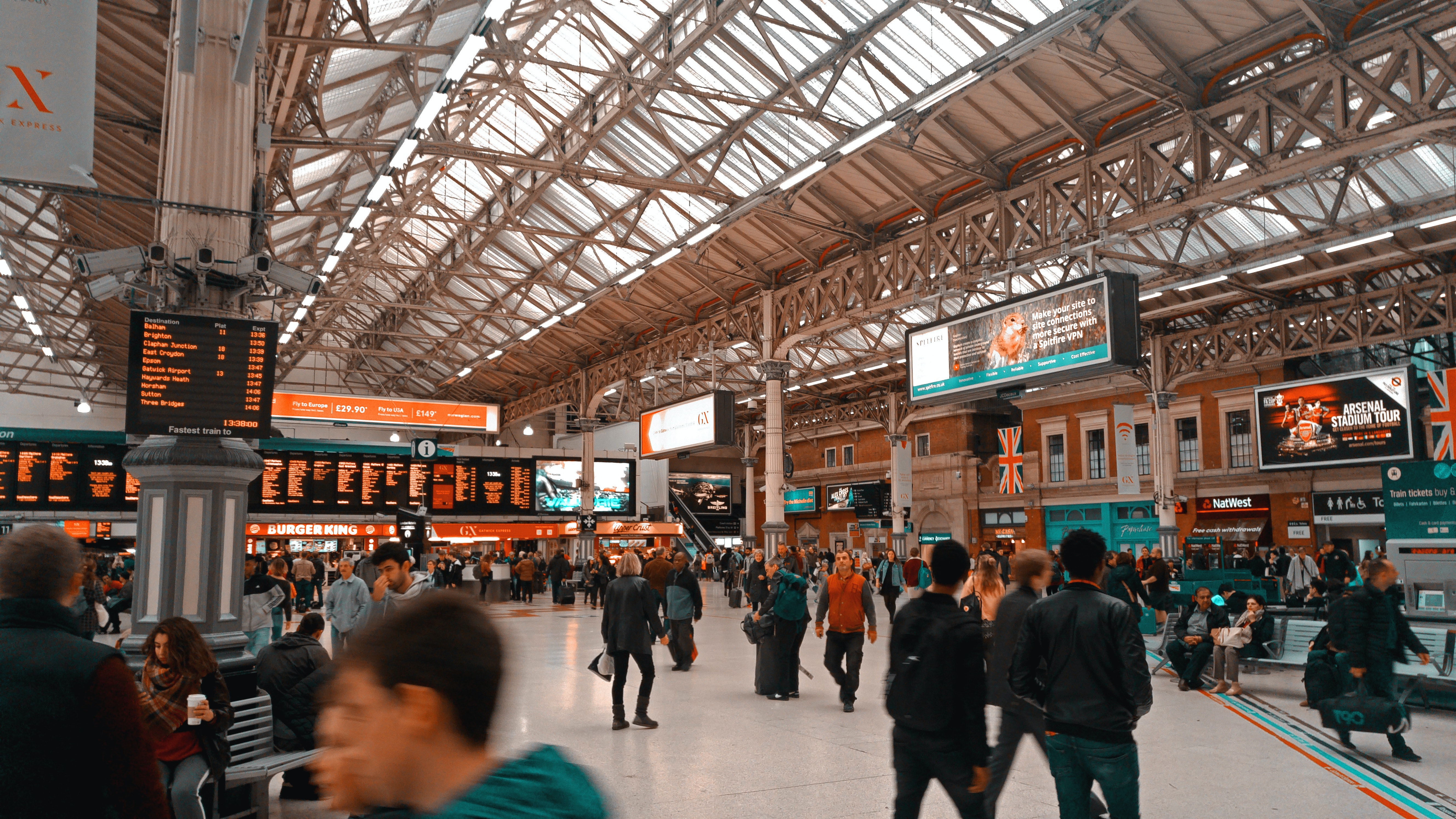 Back to reality
Noticed something in the air that hasn't been there for a while? Us too. It's optimism, we think. The vaccine, lower infection rates, springtime, and the first tiniest glimpse of a shot at normality.
We've been very lucky at Ballou. Everyone has thankfully remained safe, everyone has returned from furlough and business has operated successfully and efficiently throughout the turbulence of the last year. We've missed each other greatly despite keeping up with the sociable elements of work remotely.
But now we're contemplating the return to the office, and we thought we'd share what we've done around this. Obviously we've ensured that the office environment is Covid-safe in line with government guidelines, but there are big behavioural adjustments that every company needs to be aware of.
There is a preconception that everyone has been climbing the walls for the last year and is desperate to get out, whether that's back to work or socially (the re-opening of pubs and restaurants is being described in tones normally reserved for a combination of New Year's Eve and Mardi Gras). Not everyone is going to feel like hurling themselves back into that whirl. A year is a long time to spend in isolation and the ramifications of that lack of interaction may not reveal themselves for a while, socially or at work. Just as we need to respect differences in every aspect of our working lives they need to be addressed here too. Some people may need more time than others to adjust, some may experience anxiety at the return, and some may be overjoyed at the prospect of a commute and a Pret sandwich.
Our company culture is vitally important to us at Ballou and we are determined that the collaborative and consultative aspects of our work, and training and development, do not suffer as a result from prolonged remote working, but at the same time by respecting our team's individual comfort zones we hope that everyone will feel confident to be able to attend the office for work when required.
So however and whenever you get there, we'll see you back in the office. Coffee?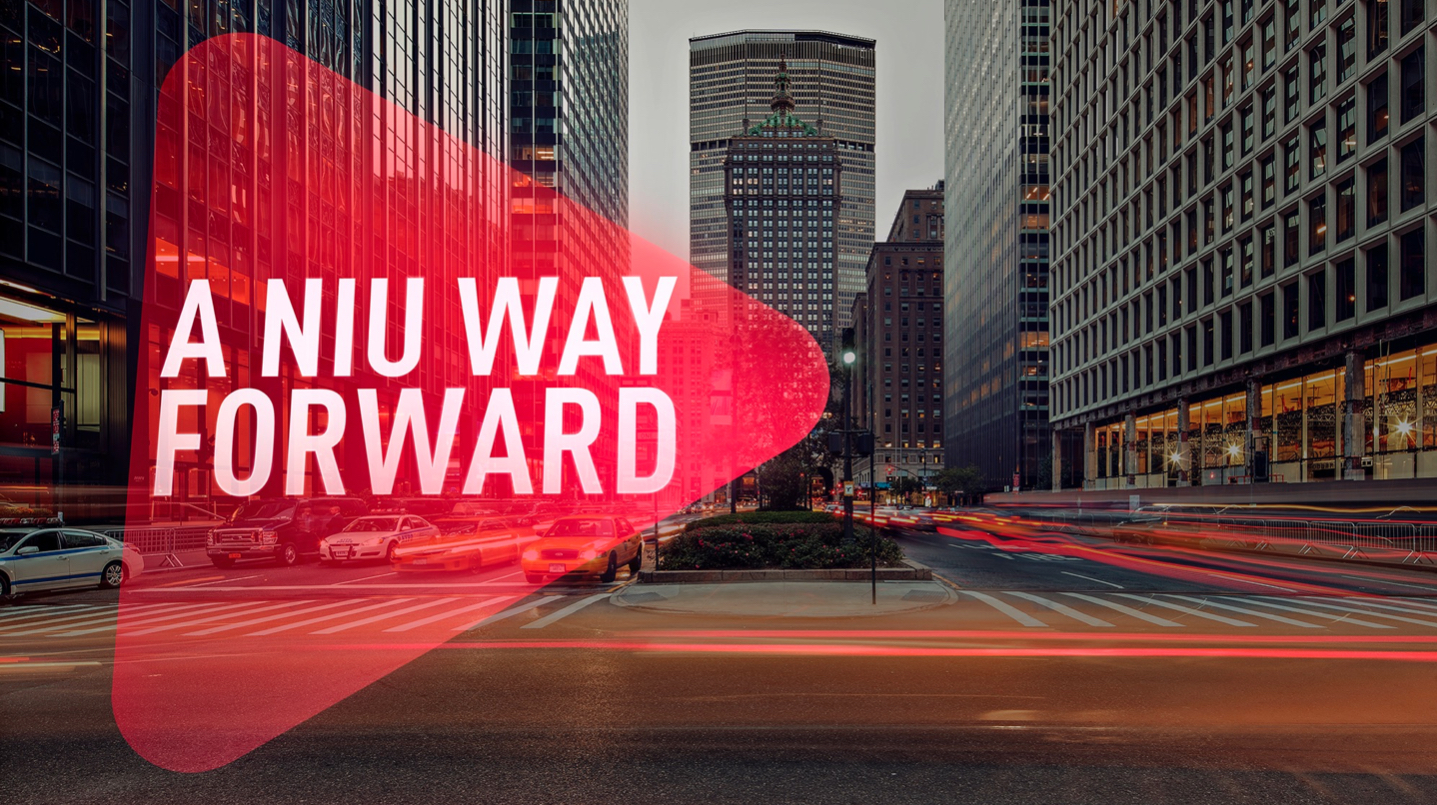 NIU Technologies partners with Ballou PR France & Germany to announce its entry into Europe
NIU Technologies, the world number one in "smart scooter" manufacturing, has chosen Ballou PR France and Germany for its corporate and consumer communications in both markets to support the company as it enters the European market.
Since March, Ballou PR has worked with NIU on a structured consumer and corporate PR campaign, which has led to strong coverage results in national, tech, lifestyle, business and automotive media. Within the first 12 weeks of the collaboration, Ballou PR secured 64 pieces of coverage and organised 20 test drives. Coverage appeared in publications such as Süddeutsche Zeitung, Bild Zeitung, Forbes, FrenchWeb and WIRED.
NIU is the world's leading "smart scooter" brand with more than 240,000 vehicles sold since its launch in June 2015. The Chinese manufacturer partners with leading brands like Bosch, LG, Panasonic and Samsung.

Ballou PR engaged by Samsung NEXT in Europe
Samsung NEXT, Samsung's international investment arm dedicated to scaling early-stage technology companies, has engaged Ballou PR to support the launch of its European operations in the UK, Germany and France.
Samsung NEXT Berlin, the company's first office in Europe, was formally announced at Tech Open Air in Berlin and Ballou coordinated an international campaign around the launch day. The cross-border teams secured and hosted a significant number of briefings and interviews with management both before the announcement and during the event.
Ballou PR secured a total of 88 pieces of coverage across all three markets, including print, online and broadcast. The news was covered in top-tier titles such as Bloomberg, Washington Post, The Guardian, TechCrunch, CNBC, Business Insider UK, Business Insider France, Der Tagesspiegel and L'Usine-Digitale.
Samsung NEXT Berlin will be dedicated to growing and scaling European startups at the cutting edge of technology. Since its inception in 2013, Samsung NEXT has invested in more than 60 companies and has partnered with thousands of entrepreneurs across the globe. The team provides early-stage startups with capital, resources, expertise and connections within Samsung's ecosystem to help them achieve the next level of success.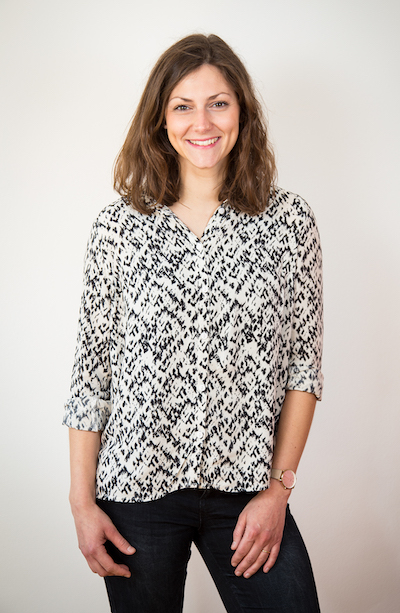 Agency experience in the fast run – two weeks at Ballou PR
Hi, my name is Linda. As part of an internsthip I'm doing at Bitkom, Germany's biggest Tech Association, I've spent the past two weeks working at Ballou PR in Berlin to get a little taste of what it's like to work in an agency.
Although two weeks isn't a huge amount of time, I got the chance to work on many different projects at Ballou.
Tasks ranged from writing a press release about how to buy your wardrobe, translating some text about tax issues to brainstorming for social media campaigns. It turns out working in a PR agency requires a pretty diverse mix of skills. It was challenging but really exciting to familiarise myself with lots of different business models and content themes.
One of the main things I learned at Ballou PR is that every company has an interesting story to tell, you just need to find it. Sometimes the challenge is to convince clients that this doesn't have to be solely about their core business, but should always link to the wider ecosystem.
Big thanks to Ballou PR for a great two weeks, loads of new insights and making me feel like a part of your team!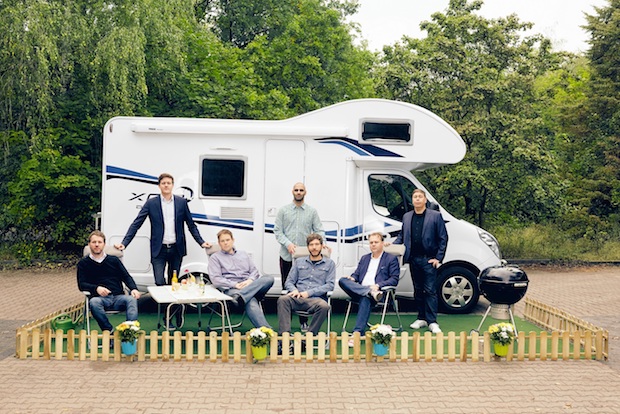 Campanda chooses Ballou PR Germany and France to manage its communications
Campanda, the world-leading online platform for RV rentals, has selected Ballou PR Germany and France for all corporate and B2C-communications in the French and German markets.
Drawing on Ballou PR's extensive experience in communicating for platform-based business models as well as for the automotive and travel industries, we will support our new colleagues at Campanda in all communication activities in Germany and France through a coherent international campaign.
The campaign will be driven by two members of our French team and three members of our German team in close collaboration with the respective Campanda offices in both markets.
At www.campanda.com, users can search for RV rental deals around the world or offer their own motorhome or trailer to prospective customers. Campanda works with a large number of businesses and private RV owners in order to deliver the best possible choice. Customers can easily compare price, location and vehicle amenities on the Campanda website and then book their chosen camper online. International customers can choose from eight localized websites in English, German, French, Italian or Spanish.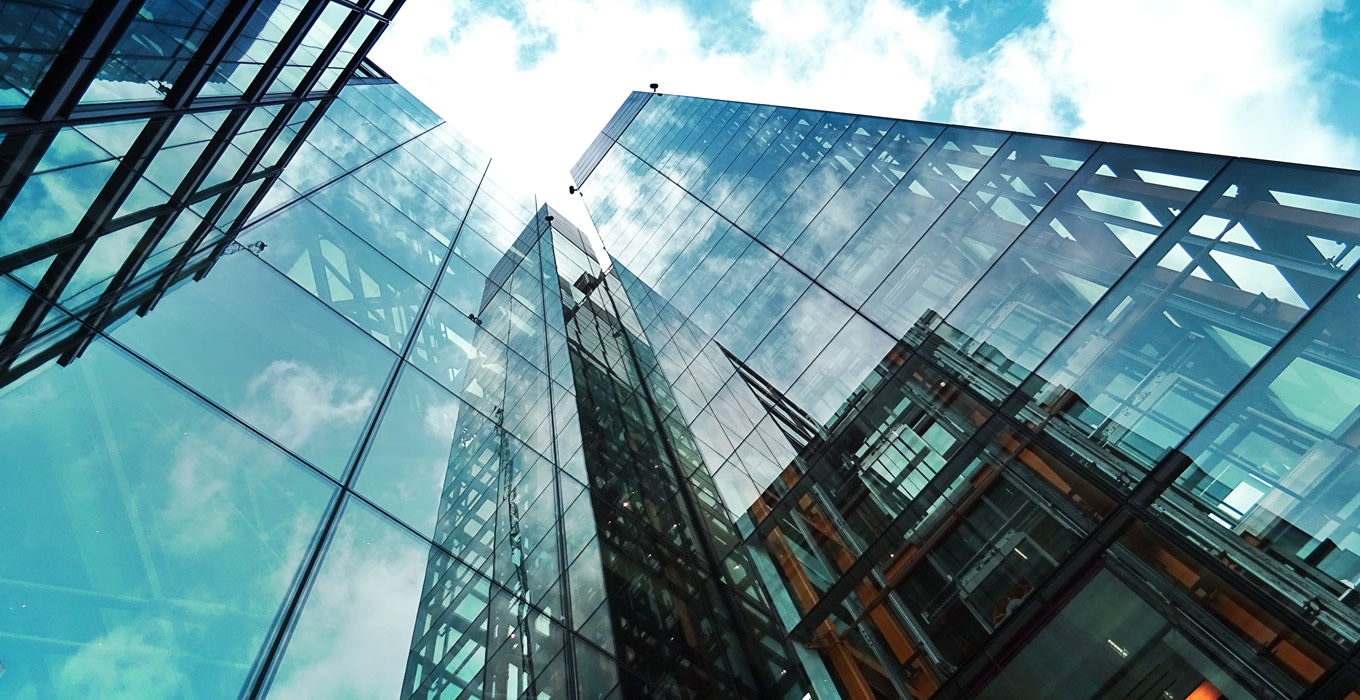 Starship-Technologies opts for Ballou Germany
Ballou PR Germany is now working with Starship Technologies (https://www.starship.xyz), the Estonian-based leading manufacturer of delivery robots. Ballou has already announced Starship's collaboration with Domino's Pizza to test the delivery robots in Hamburg.
Transforming the "last mile"
Founded in 2014 by the two Skype founders, Ahti Heinla and Janus Friis, Starship Technologies has developed an autonomous delivery robot that delivers packages, food and other goods within a radius of five km in 15-30 minutes. The delivery robots move autonomously and are monitored in a control centre by people who can intervene at any time to control their behaviour.
Working with Starship allows Ballou Germany to leverage their experience in the logistics and delivery space – current clients also include market leaders in delivery, Liefery and time-matters.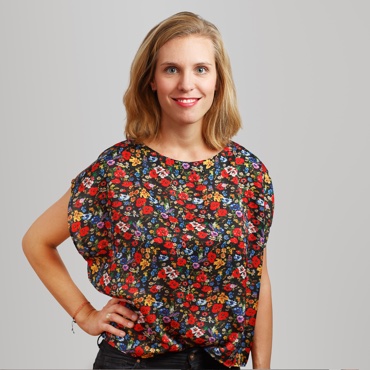 New Year, new German team member: Say Hi to Laura!
2017 is already off to a good start over here at Ballou Germany, as we are welcoming new member Laura Welter to our team. Previously Laura has worked as a PR Consultant for a boutique PR firm specializing in clients from the furniture and smart home industry. As a certified sociologist she worked as an Editorial assistant for Germany's Federal Ministry for Families, Senior Citizens, Women and Youths and gained extensive knowledge in the voluntary sector working with kids of socially vulnerable families in Tanzania, Africa.
Tanzania is also where she was named Mama Matunda (Lady Fruit), apparently due to her obsession with fresh fruits. When she is not snacking on Mangos or working for BallouPR you can find Laura strolling over fleamarkets with her son or being stretched out on a couch with a psychological crime novel in the one and a moscow mule in the other hand.
Welcome, Laura!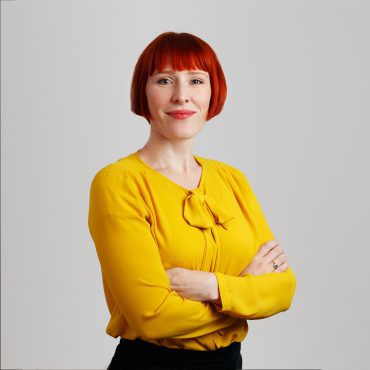 Spicing up the German Team with Canadian Ginger!
Our team is growing! Last month we were delighted to welcome Julia Murray to the Ballou PR team in Germany. Julia is a Berlin-born German who loves travelling, cooking and photography. Before joining the Ballou crew, she was working for Getty Images as well as living on a farm near the Rocky Mountains in Canada which involved withstanding skunk attacks and chasing away foxes.
At Getty Images, Julia worked in contributor relations and informed clients and artists about image licensing and intellectual property rights. Prior to that, she was an editor for Goliath Books and responsible for their in-house PR and marketing. Most recently, Julia gained first-hand startup experience during her time as content manager at EyeEm in Berlin.
Welcome to the team, Julia!