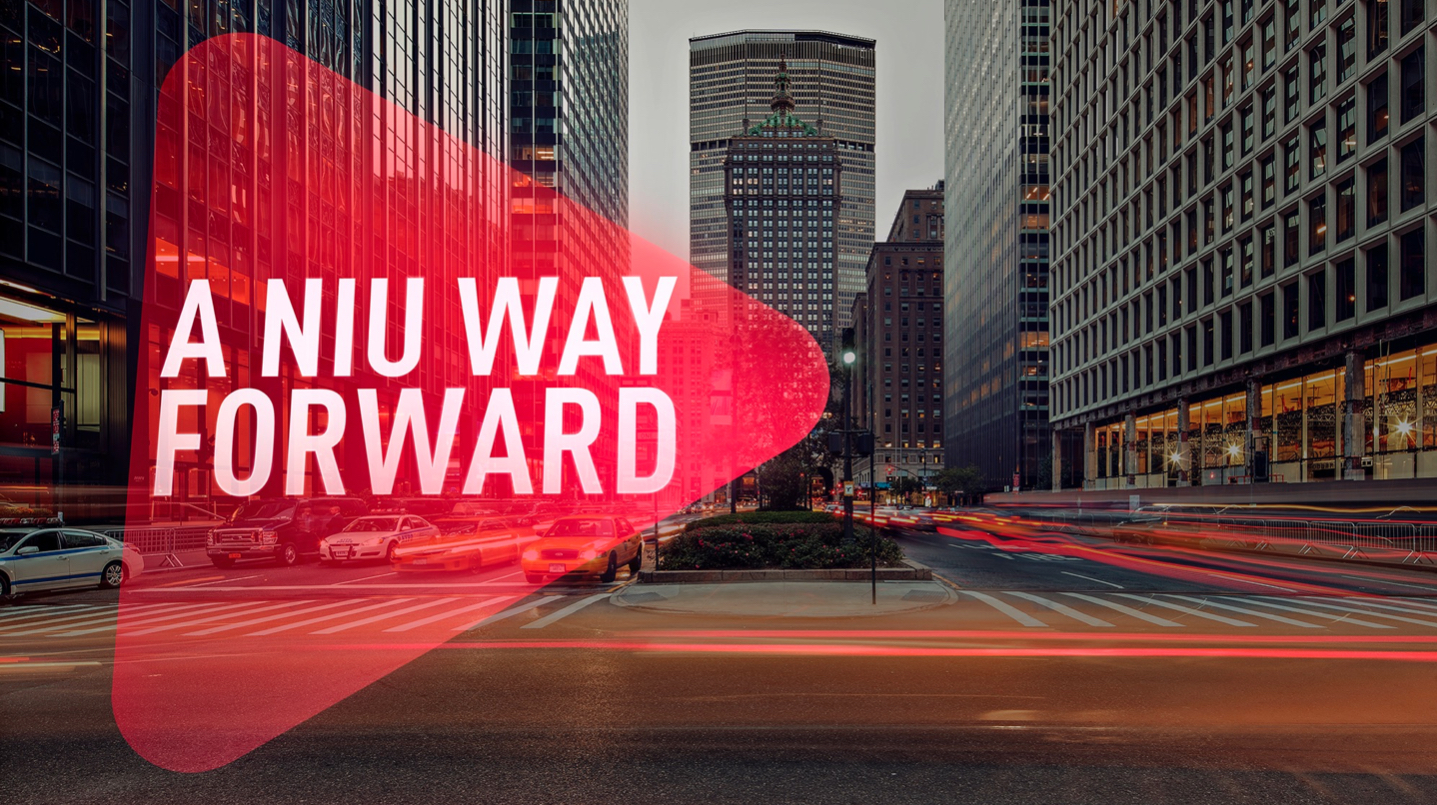 NIU Technologies partners with Ballou PR France & Germany to announce its entry into Europe
NIU Technologies, the world number one in "smart scooter" manufacturing, has chosen Ballou PR France and Germany for its corporate and consumer communications in both markets to support the company as it enters the European market.
Since March, Ballou PR has worked with NIU on a structured consumer and corporate PR campaign, which has led to strong coverage results in national, tech, lifestyle, business and automotive media. Within the first 12 weeks of the collaboration, Ballou PR secured 64 pieces of coverage and organised 20 test drives. Coverage appeared in publications such as Süddeutsche Zeitung, Bild Zeitung, Forbes, FrenchWeb and WIRED.
NIU is the world's leading "smart scooter" brand with more than 240,000 vehicles sold since its launch in June 2015. The Chinese manufacturer partners with leading brands like Bosch, LG, Panasonic and Samsung.

Ballou PR engaged by Samsung NEXT in Europe
Samsung NEXT, Samsung's international investment arm dedicated to scaling early-stage technology companies, has engaged Ballou PR to support the launch of its European operations in the UK, Germany and France.
Samsung NEXT Berlin, the company's first office in Europe, was formally announced at Tech Open Air in Berlin and Ballou coordinated an international campaign around the launch day. The cross-border teams secured and hosted a significant number of briefings and interviews with management both before the announcement and during the event.
Ballou PR secured a total of 88 pieces of coverage across all three markets, including print, online and broadcast. The news was covered in top-tier titles such as Bloomberg, Washington Post, The Guardian, TechCrunch, CNBC, Business Insider UK, Business Insider France, Der Tagesspiegel and L'Usine-Digitale.
Samsung NEXT Berlin will be dedicated to growing and scaling European startups at the cutting edge of technology. Since its inception in 2013, Samsung NEXT has invested in more than 60 companies and has partnered with thousands of entrepreneurs across the globe. The team provides early-stage startups with capital, resources, expertise and connections within Samsung's ecosystem to help them achieve the next level of success.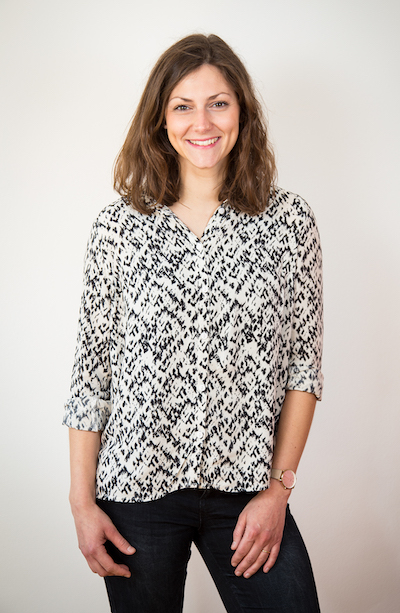 Agency experience in the fast run – two weeks at Ballou PR
Hi, my name is Linda. As part of an internsthip I'm doing at Bitkom, Germany's biggest Tech Association, I've spent the past two weeks working at Ballou PR in Berlin to get a little taste of what it's like to work in an agency.
Although two weeks isn't a huge amount of time, I got the chance to work on many different projects at Ballou.
Tasks ranged from writing a press release about how to buy your wardrobe, translating some text about tax issues to brainstorming for social media campaigns. It turns out working in a PR agency requires a pretty diverse mix of skills. It was challenging but really exciting to familiarise myself with lots of different business models and content themes.
One of the main things I learned at Ballou PR is that every company has an interesting story to tell, you just need to find it. Sometimes the challenge is to convince clients that this doesn't have to be solely about their core business, but should always link to the wider ecosystem.
Big thanks to Ballou PR for a great two weeks, loads of new insights and making me feel like a part of your team!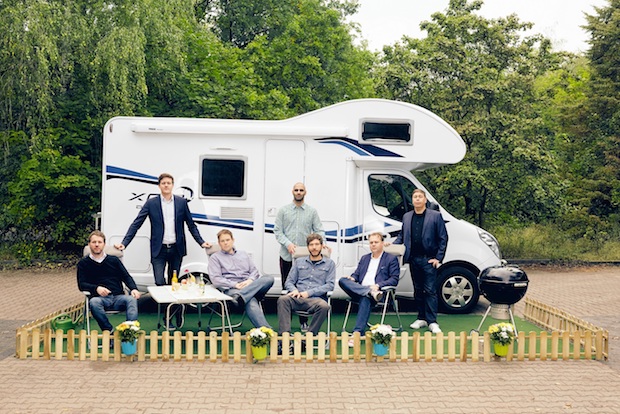 Campanda chooses Ballou PR Germany and France to manage its communications
Campanda, the world-leading online platform for RV rentals, has selected Ballou PR Germany and France for all corporate and B2C-communications in the French and German markets.
Drawing on Ballou PR's extensive experience in communicating for platform-based business models as well as for the automotive and travel industries, we will support our new colleagues at Campanda in all communication activities in Germany and France through a coherent international campaign.
The campaign will be driven by two members of our French team and three members of our German team in close collaboration with the respective Campanda offices in both markets.
At www.campanda.com, users can search for RV rental deals around the world or offer their own motorhome or trailer to prospective customers. Campanda works with a large number of businesses and private RV owners in order to deliver the best possible choice. Customers can easily compare price, location and vehicle amenities on the Campanda website and then book their chosen camper online. International customers can choose from eight localized websites in English, German, French, Italian or Spanish.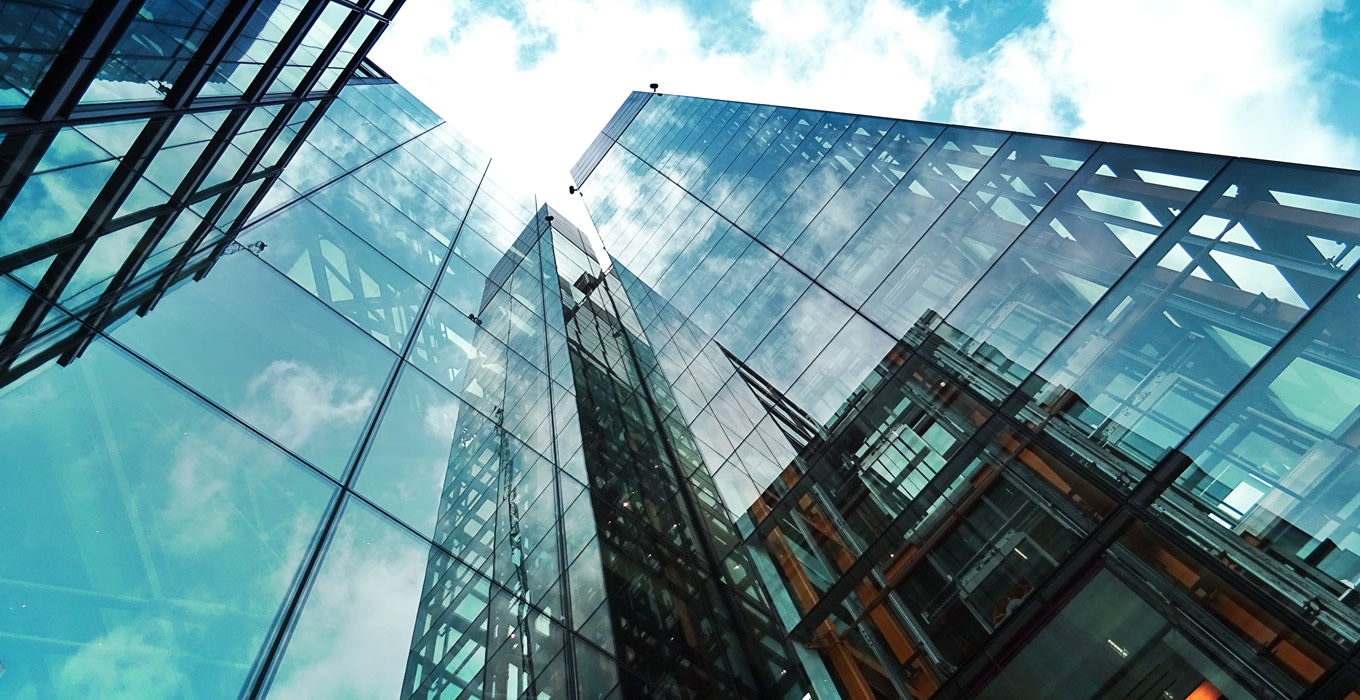 Starship-Technologies opts for Ballou Germany
Ballou PR Germany is now working with Starship Technologies (https://www.starship.xyz), the Estonian-based leading manufacturer of delivery robots. Ballou has already announced Starship's collaboration with Domino's Pizza to test the delivery robots in Hamburg.
Transforming the "last mile"
Founded in 2014 by the two Skype founders, Ahti Heinla and Janus Friis, Starship Technologies has developed an autonomous delivery robot that delivers packages, food and other goods within a radius of five km in 15-30 minutes. The delivery robots move autonomously and are monitored in a control centre by people who can intervene at any time to control their behaviour.
Working with Starship allows Ballou Germany to leverage their experience in the logistics and delivery space – current clients also include market leaders in delivery, Liefery and time-matters.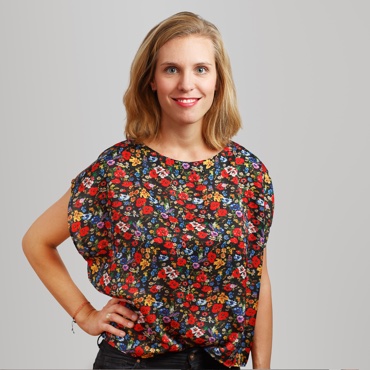 New Year, new German team member: Say Hi to Laura!
2017 is already off to a good start over here at Ballou Germany, as we are welcoming new member Laura Welter to our team. Previously Laura has worked as a PR Consultant for a boutique PR firm specializing in clients from the furniture and smart home industry. As a certified sociologist she worked as an Editorial assistant for Germany's Federal Ministry for Families, Senior Citizens, Women and Youths and gained extensive knowledge in the voluntary sector working with kids of socially vulnerable families in Tanzania, Africa.
Tanzania is also where she was named Mama Matunda (Lady Fruit), apparently due to her obsession with fresh fruits. When she is not snacking on Mangos or working for BallouPR you can find Laura strolling over fleamarkets with her son or being stretched out on a couch with a psychological crime novel in the one and a moscow mule in the other hand.
Welcome, Laura!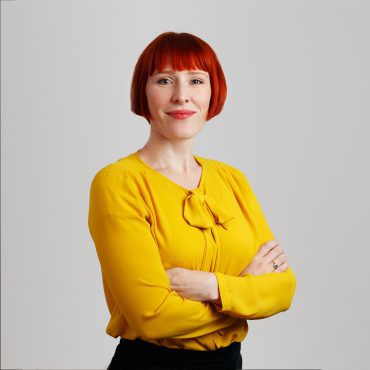 Spicing up the German Team with Canadian Ginger!
Our team is growing! Last month we were delighted to welcome Julia Murray to the Ballou PR team in Germany. Julia is a Berlin-born German who loves travelling, cooking and photography. Before joining the Ballou crew, she was working for Getty Images as well as living on a farm near the Rocky Mountains in Canada which involved withstanding skunk attacks and chasing away foxes.
At Getty Images, Julia worked in contributor relations and informed clients and artists about image licensing and intellectual property rights. Prior to that, she was an editor for Goliath Books and responsible for their in-house PR and marketing. Most recently, Julia gained first-hand startup experience during her time as content manager at EyeEm in Berlin.
Welcome to the team, Julia!
Ballou PR welcomes two new family members: Meet Clara and Felix in Berlin
We are delighted to announce that two new members have joined the Ballou team in Berlin. 2016 has been a very successful year for Ballou PR as we continue to grow and grow and it is exciting to see new team members joining, changing dynamics, bringing in new ideas, stories and forming an even better partnership experience for our clients.
Dr. Clara Herdeanu joined us in August as a PR consultant. She previously worked for a hidden champion in the engine and ventilation industry. Clara holds a doctor of philosophy and iversity certificates in the fields of Building Strong Digital Brands and Digital and Social Media Marketing. She is a passionate trumpet player and painter and enjoys good literature. Clara also speaks German, English, Italian and Romanian, so we are adding a linguistics and language expert to the team.
Felix Mergemeier joined our folks in Berlin as a Junior PR consultant in September. He graduated from BiTS University in Berlin with a degree in journalism and business communication. In his previous role at a boutique agency in Potsdam Felix was working on media relations, issues monitoring and event PR for Boeing Commercial Airplanes and Laureate International Universities. He also prepared the European market entry of a Korean startup called ConsiderC. In addition to that Felix has first-hand experience in crisis communications.
At Ballou PR he works with clients in the field of SaaS, fintech, adtech and business intelligence and therefore has regular contact with journalists from the business, marketing and IT press..
The Ballou team is very excited about our continuing growth and the chance to provide our clients with diverse range of highly-professional communication experts with different backgrounds and stories, but the same goal: To share ideas, visions, products of our clients and make them heard – no matter how loud the noise out there is. Welcome Clara and Felix!
Udacity appoints Ballou PR in Germany
Ballou PR can now call the probably most ambitious player in educational tech its very own client: Udacity launched in Germany and is on the mission to create a new approach on online education and bring high-class lectures right to your fingertips. The German Ballou PR office manages the budget for the communication in the DACH-region.
Since April the German office of Ballou PR and the education provider worked together on the entry in the German-speaking markets and planned the launch event at Factory Berlin. As a result international media outlets and press agencies such as dpa, Reuters, DIE ZEIT, Bloomberg, Capital and WIRED attended the event and interviewed Udacity founder Sebastian Thrun. Overall the launch event was a great success with numerous visitors and global coverage.
"We are very satisfied with the collaboration with Ballou PR. We've already known the team before and wanted to have a strong partner with a hands-on mentality. Also, the network that Ballou PR provides is excellent", said Nicolas Dittberner, Country Manager of the DACH-region.
In the future, the communication experts of Ballou PR and Udacity will continue to work together and drive the expansion of the company. Bringing education and digitization to the next level is only one of many goals that the two partners have set their eyes upon.
Udacity was founded by the German Sebastian Thrun in 2012, after he has been lecturing and researching at Stanford University as a Professor for artificial intelligence and machine learning. Before that he was part of Google and involved with the mysterious "Google X", a creative hub where Google Maps was born and research on self-driving cars was conducted. However, with his own company he wants to renew the landscape of education and introduce "Nanodegrees" which have been created in cooperation with the biggest tech companies around the world in order to equip students for the challenges of the 21st century job market.
We are happy and excited to have such an innovative and ambitious client in our portfolio. Welcome aboard, Udacity!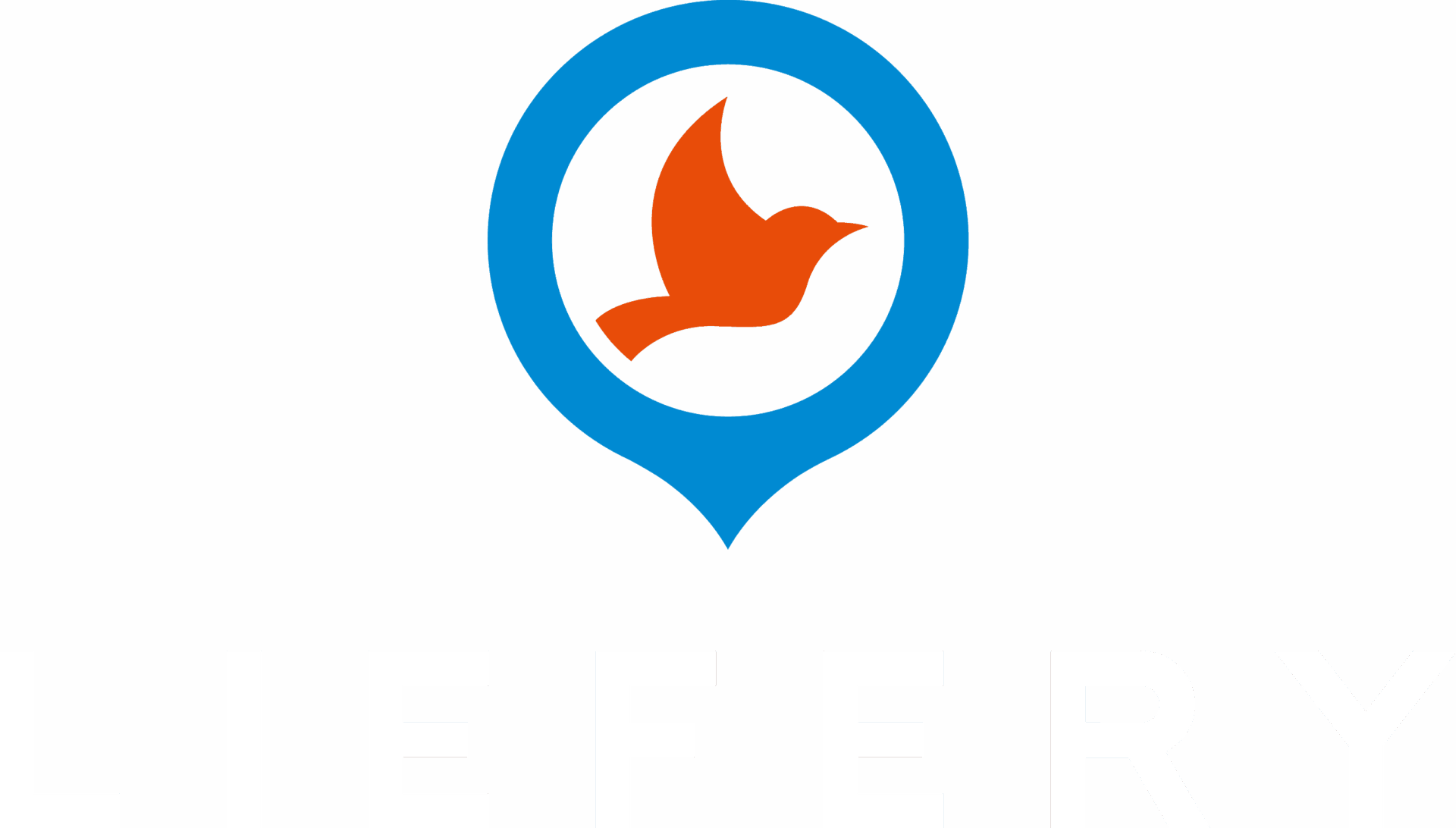 Ballou PR joins Liefery drivers for Zalando Same Day Delivery: "Your package has arrived"
It was a dark evening, when we turned the corner into a nondescript street in Berlin Weißensee. 50 meters later we stopped at a crowd of about 20 people in front of a likewise nondescript building. Some persons were chatting with each other and the atmosphere was a bit rapt. No – Ballou PR has not been involved into dubious businesses: Instead, we had just arrived at one of the Zalando warehouses from where the same day delivery specialist Liefery, one of our clients, delivers the shipments ordered just a few hours ago by online shoppers living in Berlin.
Few moments after our arrival we turned around and suddenly stood in front of Nils Fischer from Liefery, who warmly welcomed us and led us into the backyard. He had invited us to take a tour with one of the Liefery-drivers in order to better understand their daily work. In the middle of the warehouse a man was standing in front of his notebook, behind him trolleys with 10 to 30 parcels each, all branded striking with the well-known and ubiquitous Zalando-typography.
"At the beginning of our cooperation with Zalando, here has always been great chaos, because every driver wanted to have his trolley first to leave the yard as soon as possible. This is why we introduced the rule that a maximum of only one person is allowed to enter the warehouse at the same time",  Leo, another Liefery-employee who coordinated the action, explained to us. A soft feeling of being VIP crept up in us, because we three were actually standing in the middle of the room. But only seconds later the VIP-feeling turned into a feeling of just breaking the rules when a man told us to leave the warehouse instantly, because now the distribution of the parcels to the drivers should start. We are at work here, no exceptions for us!
Every driver stepped separately in front of the man with the notebook – the distributor – and received the area where he had to deliver this evening and the trolley with the corresponding parcels. The cooperation between Liefery and Zalando is still in the testing phase. Every day Zalando chooses a few recipients who will receive their shipment on the same day they ordered – in the evening between 7 and 9 o'clock. Most recipients don't know about it yet, but receive an email announcing their same day shipment. We were assigned to "number 3" who turned out to be a nice and chatty man named Pascal who was born in Berlin and therefore knows the city like the back of his pocket. Our allocated part of town: Prenzlauer Berg. After Pascal had sorted the parcels according to the route and had stowed them in the boot, we finally hit the road being very excited.
Only 10 minutes later we stopped at the first recipient's house and rang the bell. A man answered via the intercom. "It's Zalando, your package has arrived", Pascal said and the door was opened. And you know what? – The apartment was on the ground floor, no stairs, double happiness for us! The recipient did not really seem to be surprised by the immediate delivery of his order but there was not much time to think about it because the next parcel waited to be delivered. No rest. We went back to the car, Pascal checked out where to drive next – Liefery provides an app that shows the drivers the addresses and calculates the best route – and started the engine again. Within the next hour we fastened our seat belts uncountable times, rang several bells, entered as many different hallways as an average person sees in one year and delivered one package after the other. Most recipients were positively surprised about the late visit and asked Pascal for which parcel service he worked for, some just accepted and confirmed their order and vanished behind their doors and some have not been at home, but could pick up their parcel at a neighbors.
"Sometimes curious things happen or extraordinary people open the door – but most of the time everything runs smoothly", we learned from Pascal who found the job at ebay Classifieds. Even parking tickets are an exception. As Pascal told us, the most difficult thing is finding the right house numbers. Because Berlin has a lot of long roads and house numbers are sometimes arranged consecutively and sometimes divided by even and odd numbers.  We thanked Pascal and left him after one hour of exciting delivery-experience in Berlin. Now we not only know what challenges the Liefery drivers face every day. We also gained a better understanding of our clients everyday business and can use our experiences and impressions for Liefery's PR.