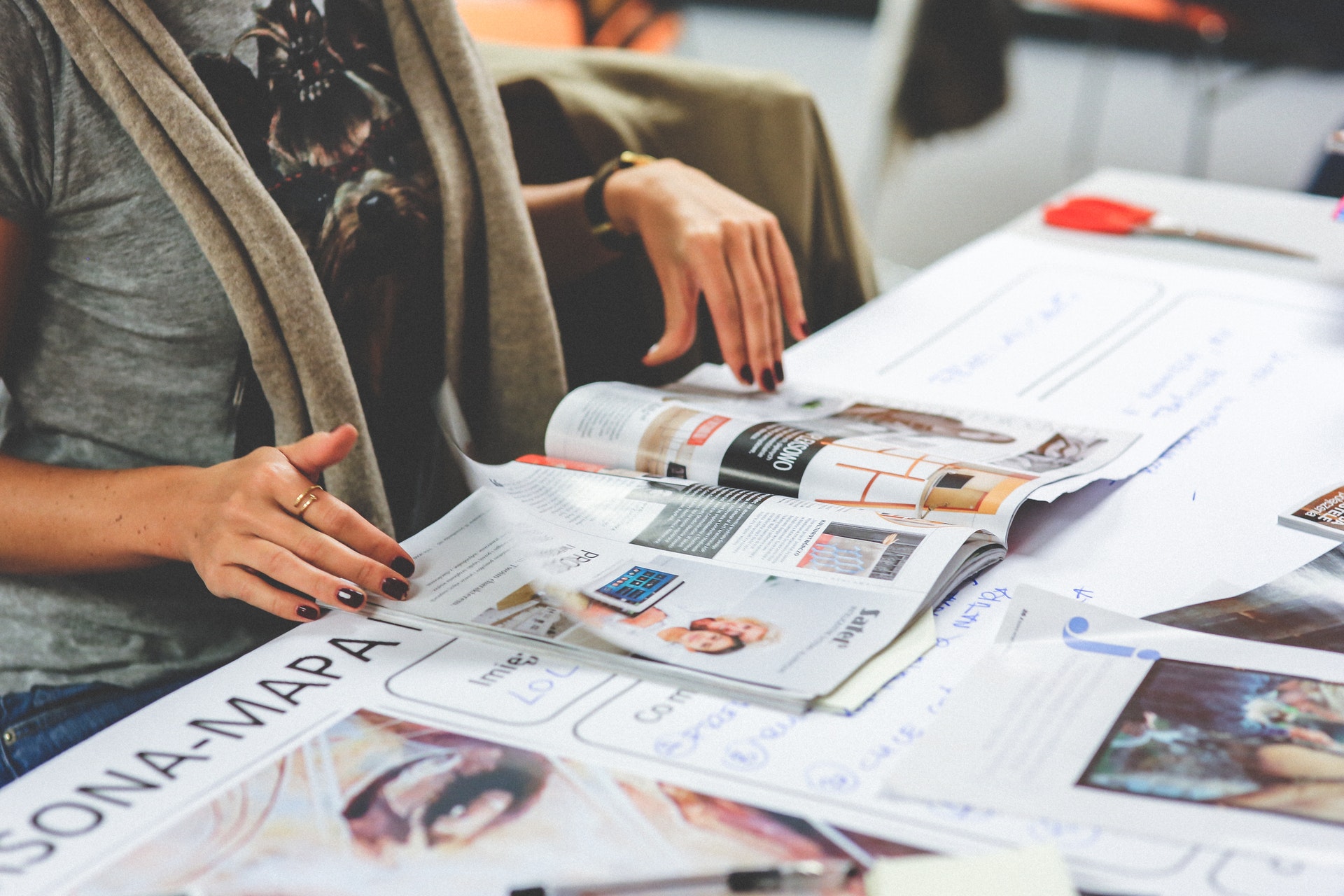 Secrets behind Germany's thriving media industry
Even before Covid, the media industry in the UK was not looking great. Once the virus hit, print sales for the UK's biggest national newspapers slumped by as much as 39%. Trust in the media from the public was at a low ebb and appeals were being made from newspaper companies to the public to subscribe to enable them to survive.
The situation in Germany, where the print market is the largest in Europe and the fifth largest in the world, looks much more positive. According to the World Association of Newspapers and News Publishers, Germany's newspaper market is amongst the most stable in the world.
Print news, with a 400 year history, is still prized in Germany, and the trust issue is less prevalent. "Fake" and online news is associated with extremist views, so as a result print media is seen as more trustworthy.
Germany came late to the subscription model for news, and the shift to a stronger focus on online media only occurred in the last decade. Magazines and newspapers have both printed and web versions, and most have general news available freely online but long-read think pieces are put behind a paywall.
So how has the industry managed to remain healthy? Germany's employment regulations managed the crisis well, it's more common for the media to be independently owned and less politically affiliated than in the UK and as an industry it is held in greater respect (at the broadsheet end, anyway).
In terms of tech trade, which as PR tech specialists we tend to work with most frequently, we have fewer niche media titles. Fintech, for example, has many of its own specialist titles in the UK but in Germany fintech is covered within more generalist publications.
At the risk of offending our European colleagues, the German media definitely focuses on quality over quantity. Our journalists interrogate data rigorously and assess everything with a critical eye. Articles have to be in-depth, jargon-free and have to have a strong German focus to stand a chance of publication.
If you're about to approach the Germany media, here are our top tips:
Do your homework and research the journalist and their publication, then target them specifically
No mass emails because a journalist worth his/her salt is only interested in exclusive content.
Don't bother chasing the press down on Twitter, the German media uses it as a way of exploring thoughts and opinions, not to make contacts
Drop the marketing jargon
Use clear language in a pitch and talk about content you care about
Give expert opinion, don't enquire about a profile piece unless you've just invented something earth-shattering
Remember: German media likes knowledge, not personality.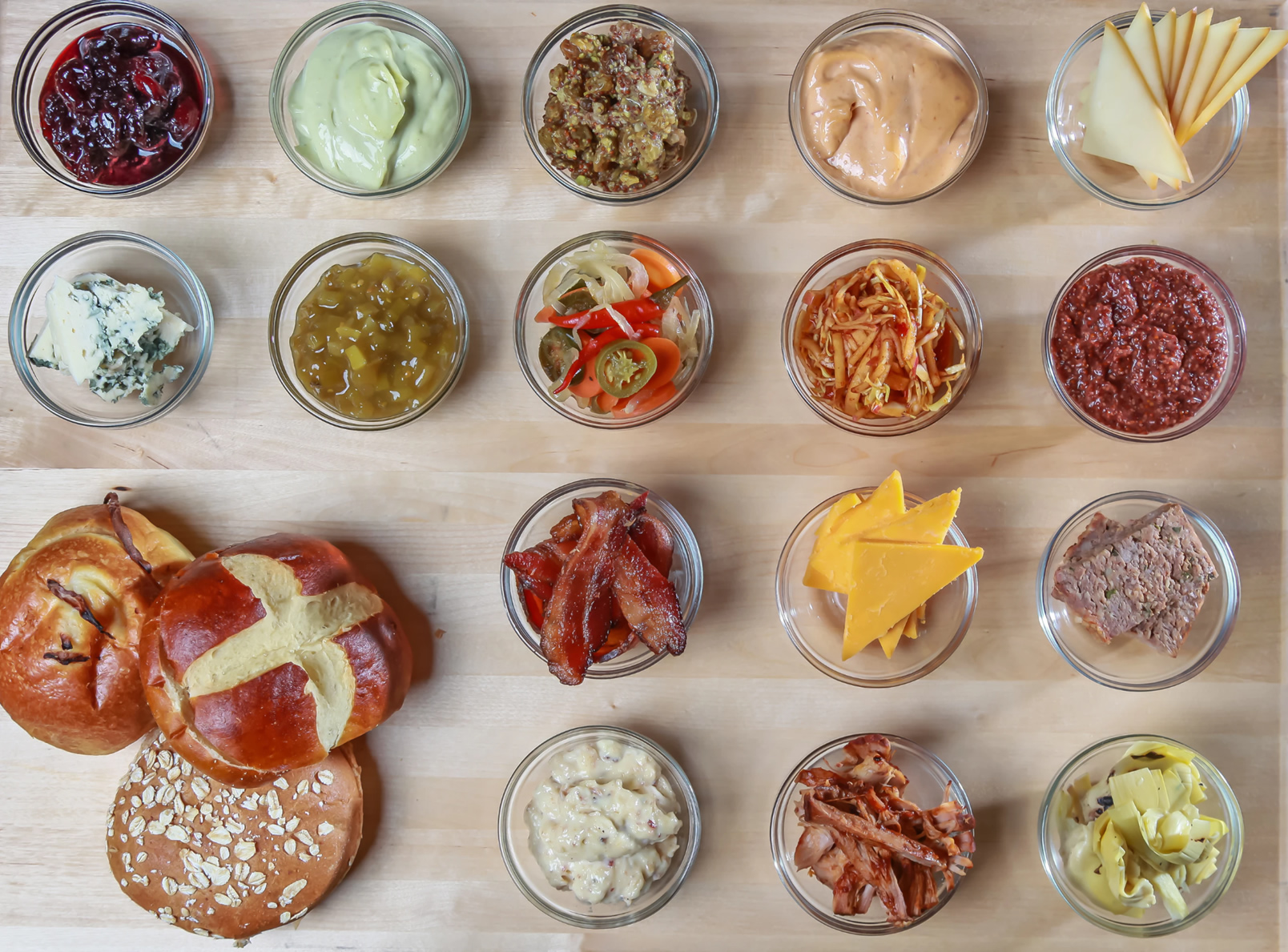 Is the future cultured?
No, we're not talking about the next masterpiece, or whether your favourite art gallery will survive the 21st century. Over the past few years, a new technology has risen in prominence which has the potential to alter the food you put on your plate, and could offer a solution to how we feed 9 billion hungry mouths by 2050.
So, what is it? Cultured meat, often referred to as cultivated, clean, fake or lab-grown meat, was once deemed science fiction. It's now a technical reality – although currently limited by the scale of production and regulatory environment. However, within the next decade, the meat you eat could be synthetically produced in factories located in the very town or city you live in.
It remains to be seen whether consumers are as keen to begin buying, and eating, something they may deem unnatural. And there undoubtedly remains a monumental communications effort to convince people that cultivated meat offers a more ethical, sustainable, and efficient way of producing our food. In particular, the nomenclature of future products is crucial if cultivated meat is going to be a success.
There's a brilliant example from the early 20th century that makes the point better than I ever could. What is it? The humble avocado of course.
Our case study is (if you read The Daily Telegraph) a staple of millennial diets. However, it wasn't always called an avocado. When it first came to market it was referred to as an 'alligator pear' in the US. That name doesn't exactly get the taste buds firing, and the California Avocado Grower's Exchange soon initiated a campaign to rename the green super fruit.
It worked, and the avocado has become a staple of western diets over the last few decades. But, hang on, why are we talking about avocados? Well, it's because words and names matter.
Consumers are always wary of new products, especially when it comes to food, and something that has connotations to laboratories or cultivation might not seem too appetising. Particularly when we're talking about meat.
Does cultivated meat have a PR problem? Not yet, but how we position this decade's next big innovation is definitely worth thinking about.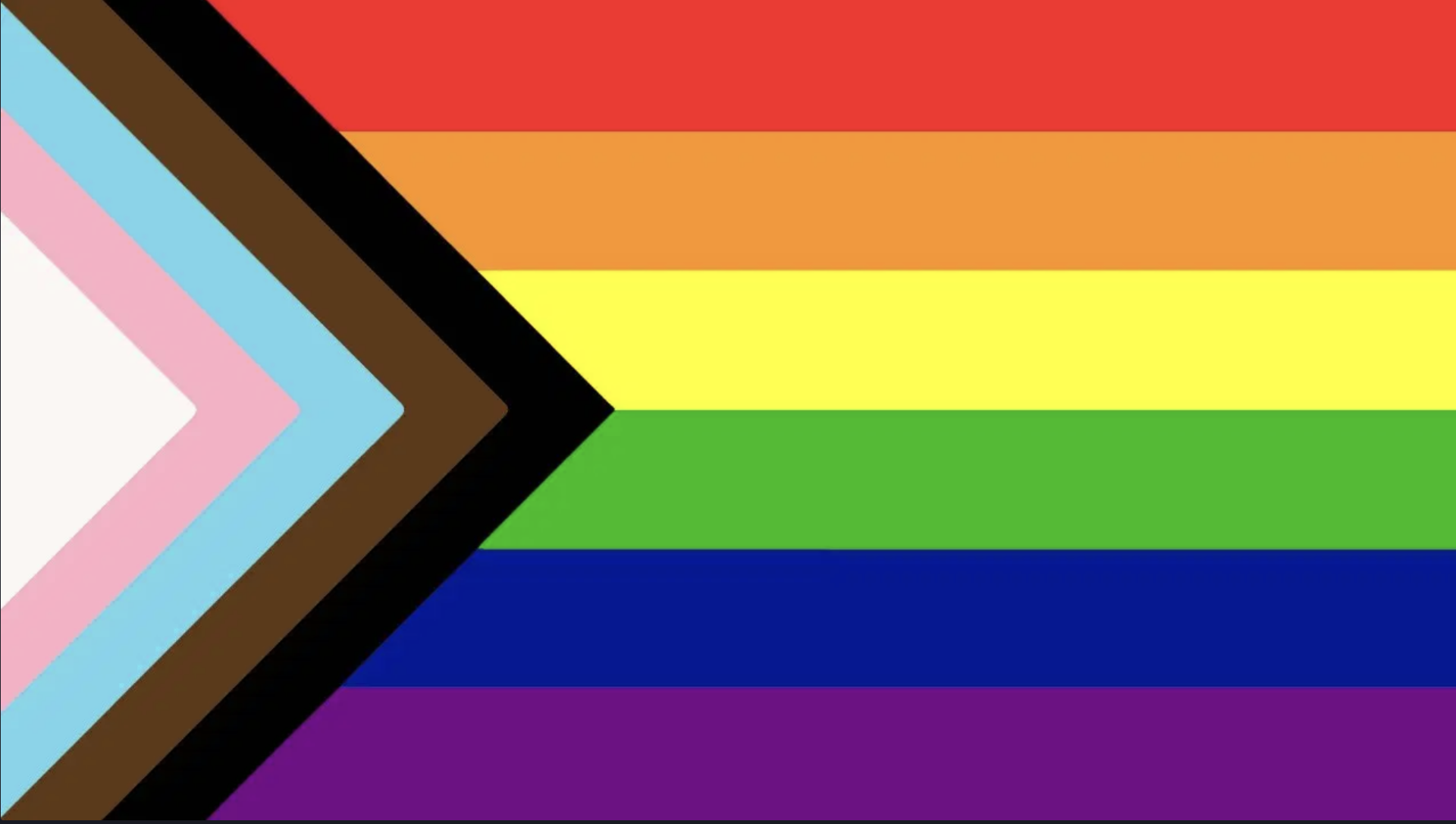 Elevating queer voices through the marketing/PR space
This year as we move into Pride month, proceedings admittedly look much different. With the usual in-street Pride celebrations put on hold due to the COVID-19 pandemic, we must remember that Pride is, and will continue to be, a fight against systemic oppression. 
Pride reminds us of the importance of doing our utmost to support the LGBTQIA+ community. The movement notably began at the Stonewall Inn, New York in 1969, when Marsha P. Johnson, a bisexual black trans woman, defended their rights and visibility at a time when queerness was clearly frowned upon and delineated certain marginalised groups. Thanks to these initial monumental strides for queer representation, we are closer to achieving equality.
Today, however, there is still a long way to go. We must not overlook the various intersections of different marginalised groups within the queer community. Pride cannot be acknowledged without recognising the importance of supporting other delineated identities, for example the trans and Black communities.
Issues of representation span across multiple industries, but specifically within PR and Marketing, how can queer voices be elevated and given a platform?
In the PR industry, representational issues can be addressed by giving queer perspectives a platform. For example, highlighting queer/ POC CEO success stories and pushing for greater diversity on panel discussions and feature opportunities.
PRs must recognise that they play a key part in elevating these spokespeople, owing to the fact that we are the gatekeepers for media visibility. By engaging with success stories of marginalised groups, PRs are able to take a step in the right direction to widen participation, pushing for greater visibility whilst also showcasing positive stories around queerness – two factors which rarely intersect in dominant media.
Alongside PR, Marketing is a key enabler of widening participation. Social media is giving rise to a proliferation of different voices; allowing different perspectives to be heard, retweeted and shared. Effective marketing needs to be sensitive to these points of view, and genuine connections go beyond simply displaying a Pride flag; it's actions that count. 
Effective ways of doing this include the increasingly popular 'Instagram takeover'. This is where charities or individuals are able to disseminate their narratives on accounts with popular followings, using corporate accounts to engage with success stories of diverse clients. This ensures that corporate content pays attention to issues of representation and how groups are portrayed online.
Whilst technology continues to advance, the points of view we hear from often stay the same. This is why it's important to push narratives from marginalised groups of society as this will not only result in wider audience interest, but you're also using your platform or strategy in a positive and constructive way.
Not only do alternative viewpoints provide a richer view of the world, it also means that more people identify with content they see online. With PR and Marketing having such an influence on the media, it's high time that an intersectional, holistic approach is taken to give a voice to misrepresented groups.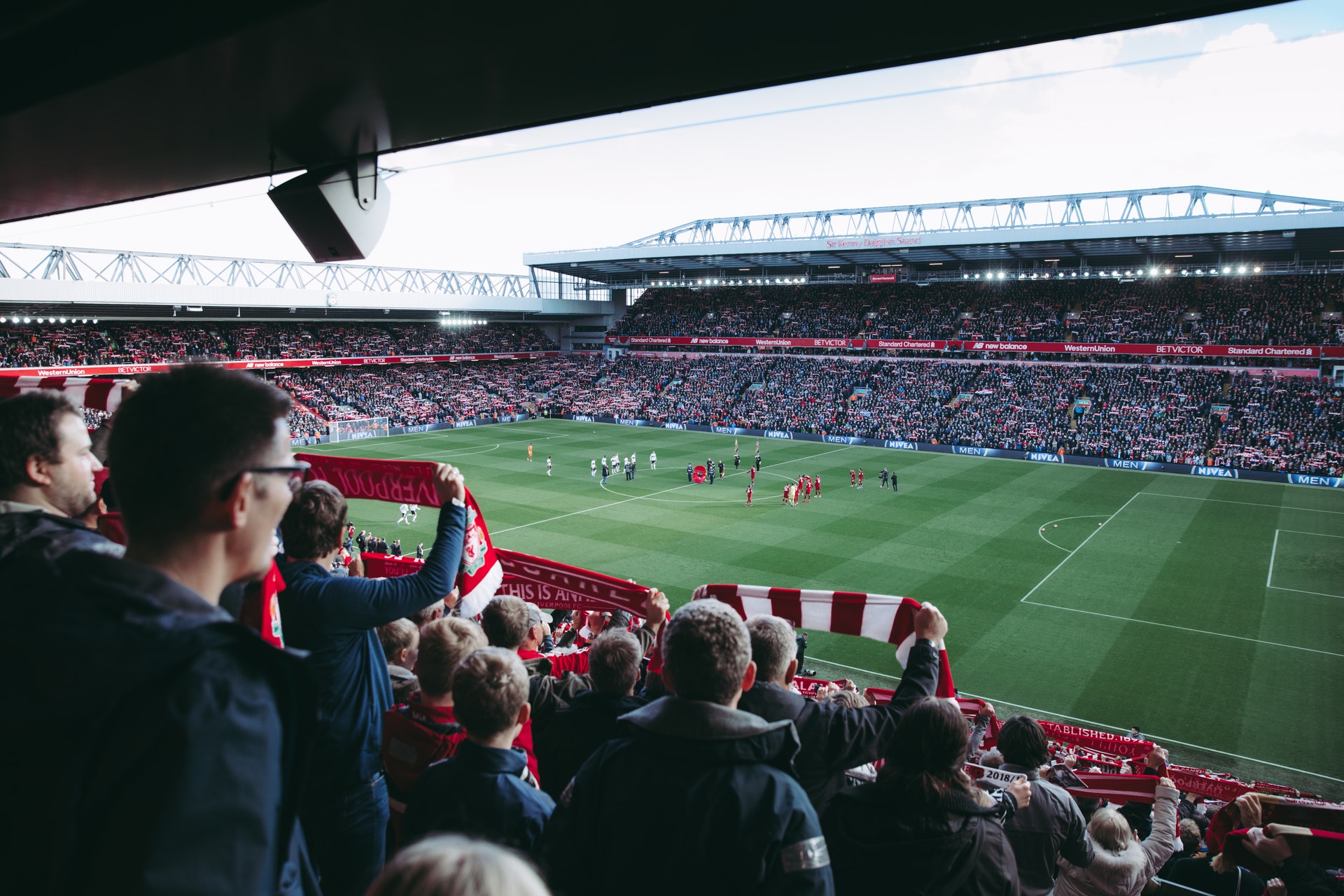 From Fantasy to Farce: the European Super League's Own Goal
"We adored you and you sold our souls. RIP MUFC. 1878 – 2021"
So read a banner fluttering against the railings of Old Trafford last week. The crisis sparked by the European Super League (ESL) and its swift collapse dominated headlines, and made for an extraordinary few days in football.
Twelve of the world's biggest football clubs attempted to revolutionise the sport via an elite breakaway league. The backlash from fans, players, broadcasters and government was furious and unanimous, forcing the six English clubs involved to hastily withdraw and issuing grovelling defences. The Super League had been three years in the making, but within 48 hours it was dead in the water. The full scale of the reputational damage to the 'Dirty Dozen' clubs remains to be seen, but in the short term, substantial repair work is needed to begin rebuilding fans' trust.
So what were some of the factors which led to the fiasco, and how could it have been better handled?
i) Misreading fans' reactions.
The Super League clubs believed that on the whole, their fans would support the breakaway venture. This appears odd given every existing fan seemed to despise the idea, which suggests the clubs had developed a different assessment of who their target audience was. Rather than appealing to the older established fans, the Super League clubs were likely looking to engage legions of new, younger, followers in emerging economies like Asia. This made the Super League plans even more offensive to existing fans; the contest had not been designed with them in mind at all, but rather millions of potential foreign supporters. The notion that a new fan is as valuable as an old one might have been met with more grace in the American sports market, but in European football – built on decades of local associations and history – it was unthinkable.
ii) The deafening roar of silence:
Talks around the Super League will have been taking place for considerable time. Criticism was bound to have followed the announcement of its set-up, and the Super League camp should have been ready early with a short positive message to counter the negativity. Instead, after rumours of its establishment began to swirl, there was nothing official from the Super League side until days later. None of the executives of the 12 clubs provided statements or interviews to the media, or attempted to explain the upsides of the Super League. This comment vacuum was unsurprisingly filled instead with negativity from fans, managers, players and media. The result? The narrative was already set, and by last Monday it was virtually impossible to change. 
iii) Sorry seems to be the hardest word: 
As the saying goes: trust 'takes years to build, seconds to break, and forever to repair'. Fans of the conspiring clubs feel betrayed and sidelined, and while their trust can in likelihood be earned back, it won't be overnight. Swift and contrite apologies were going to be crucial to starting the repair of fractured relations, yet the clubs have shown varying levels of public regret over the fiasco. 
Somewhat astonishingly, Tottenham and Chelsea have so far failed to explicitly apologise. Tottenham's chairman Daniel Levy instead flagged 'we regret the anxiety and upset caused', while Chelsea stated they 'deeply regret' the decision to join the league. The failure to apologise highlights the growing chasm between the clubs' decision-makers, and the fans they purport to support. Compare this to Arsenal, whose message to fans was clear both in terms of culpability ('We made a mistake, and we apologise for it') and mutuality: ('We have heard you').
For now, football supporters are understandably cheering the sinking of the much-maligned Super League. The debacle over the last week has helped shine light on troublesome elements of modern club ownership, and the commodifcation of a game which drives it further away from the values of the fans who underpin it. Whilst the breakaway clubs are humiliated and licking their wounds, now is a good time for important discussions about the future of the game, and decisive reform.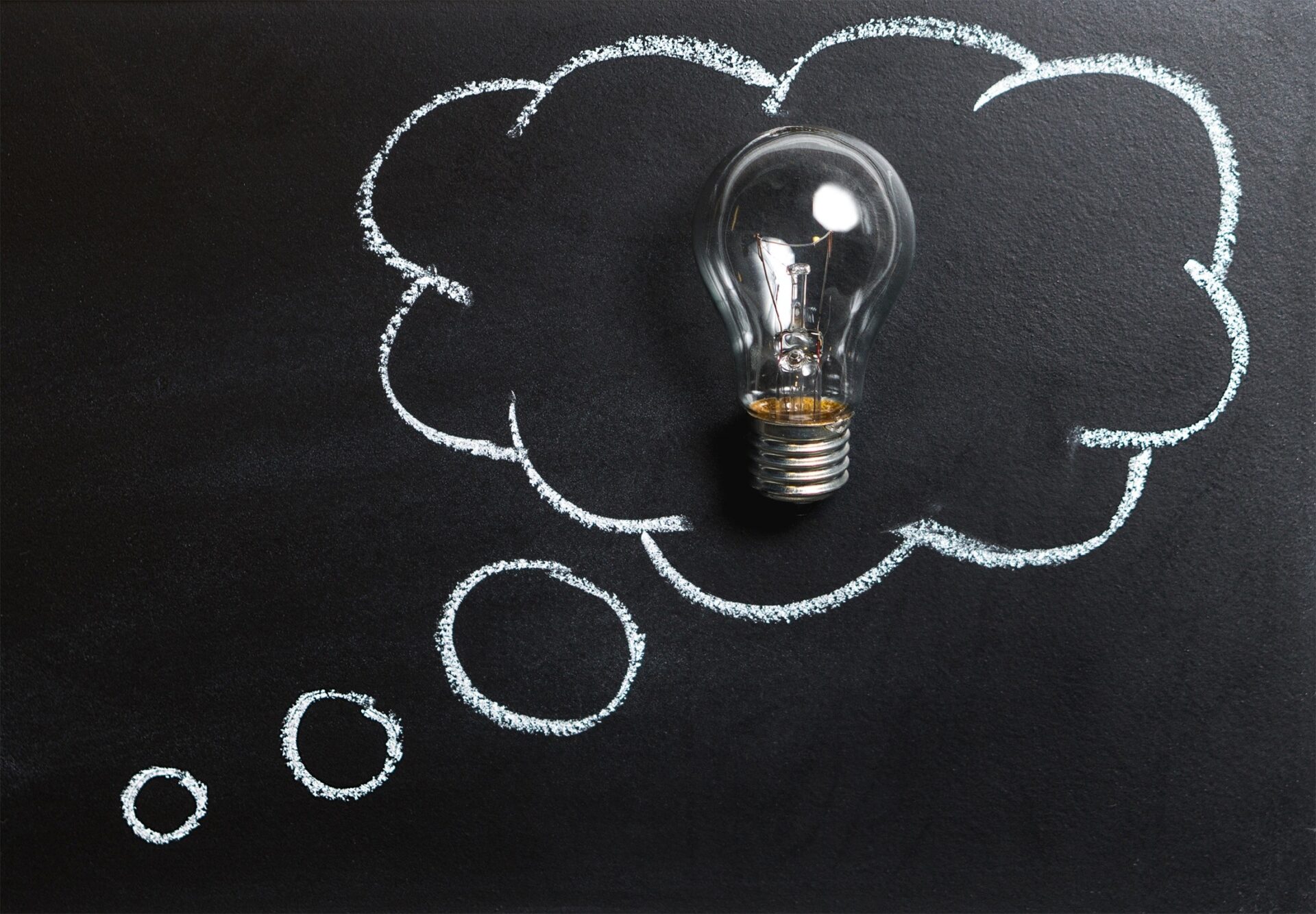 Moving on up
This has been a turbulent time in PR. Some clients drew in their horns as the pandemic hit and as a result, agencies let people go and then had to plug gaps rapidly as the work returned. This has resulted in some strange staffing arrangements in PR, but there was a precedent for this pre-COVID.
Admittedly finding and keeping great people in PR is notoriously difficult. Staffing an agency with the right people with the right skills at the right time, while protecting and nurturing the culture, is a delicate balancing act at the best of times. Obviously, this challenge was exacerbated by the pandemic. But (and you knew there was a 'but'..), should we be taking greater care with when and why we promote people?
Tempting as it is to promote that Account Executive to an Account Manager, should you do it? You know in your heart they're not quite ready, but you're worried that if you don't, they'll leave. Are you actually being unfair to them and their future employer? Promoting them may make you seem to be rewarding them but is this really the case? Would they not feel more comfortable and more authentic if they have a couple more years of experience under their belt? Setting someone up for a bout of imposter syndrome in the guise of an upward move is a cruel and unusual punishment indeed.
Recently we've seen a smaller agency promote a member of staff from Account Executive to an Associate Director in less than three years, which really stretches the credibility of the PR agency model in the eyes of clients. Presumably the agency hopes that the client will not be aware of their dearth of experience but a quick glance at LinkedIn or a passing comment, or even the fact of their youth, will give the game away.
We need to be brave, and realistic. People who have made up their mind to move on invariably do so sooner rather than later anyway, so there's a decent chance you're setting them up to fail in their next role with that panicky promotion. Better to keep your powder dry by only promoting people when they're ready. Your employees and your peers will respect you for it in the longer term.
Clubhouse: a one-hit wonder or the new way to tell stories?
Clubhouse exploded onto the tech scene last year as a new audio-only social network for people to engage in a professional context. It's climbed to 10 million weekly users, its impressive growth driven in no small part by advocates like Elon Musk and Mark Zuckerberg, as well as the sense of FOMO generated from its exclusive invitation-only access. Now Facebook, Twitter and Instagram have followed hot on its heels with their own equivalents to try and steal some of the market.
Social media moves fast and we can't predict whether Clubhouse will still be top of mind five years from now. But while the hype is alive and well, there is a great opportunity for entrepreneurs and C-Level executives to get in on the action and make their voices heard.
It's an engaging way to tell your story and attract new listeners
Audio is one of the most engaging ways to tell your story, with some even saying it's the 'new video' (no doubt, in light of the video fatigue we've all experienced since lockdown). Because conversations on Clubhouse happen live, with more opportunity for dialogue, the content tends to be more memorable and impactful than a pre-recorded podcast interview might be.
This means that speakers need to be fully prepared for people to pose questions and challenge their statements, and therefore as a rule, they should stick to discussing areas that fit comfortably within their wheelhouse. Media training for spokespeople, considering the platform attracts lots of journalists, is also a must.
It's a good way to knowledge-share and learn about the latest trends in your industry
Podcasts and video interviews with industry leaders have long offered a valuable source of knowledge. With Clubhouse, individuals can not only tune in, but engage with them in real time, including influencers who they might never have had a chance to connect with prior. It's a great way to stay up to date on trends, hear what your peers are doing and develop your own arguments, all the while fostering connections in your industry circle.
It offers event hosting without the hassle
Once you've built up a following, you can use Clubhouse to host your own events. This is a great way to control the messaging you're putting out there and who you're collaborating with, and to educate a wider audience on your subject matter expertise and what your company stands for.
The conference circuit can be an intimidating place and, while most business leaders have insights worth sharing, many shy away from speaking in front of a big audience. Clubhouse solves this problem by allowing you to speak to an unlimited audience from the comfort of your own home, without feeling the audience's eyes on you.
—
If you're using Clubhouse as part of a wider PR and marketing strategy, as with any social media platform, measurement is key. Monitor the reaction and engagement you're getting regularly to evaluate whether it's bringing you connections and business leads over time. 
It remains to be seen whether Clubhouse will be able to sustain its hold on the market but, in a competitive landscape with so many voices trying to be heard, maybe another stage to tell stories is just what we need.
French exchange
Big news at Ballou France; Cédric Voigt is being promoted to Chief Operating Officer (COO) from General Manager France. Cédric has been with Ballou for a decade and joined when Ballou France boasted a grand total of three people. 
In his new role Cédric will be continuing to drive growth, fostering closer relationships with clients and partners, building out the Ballou brand in new markets and helping to grow the agency's digital capabilities.  At his right hand will be Alexandre Denis, formerly Deputy General Manager, who will take over as General Manager Ballou France. Congratulations to them both!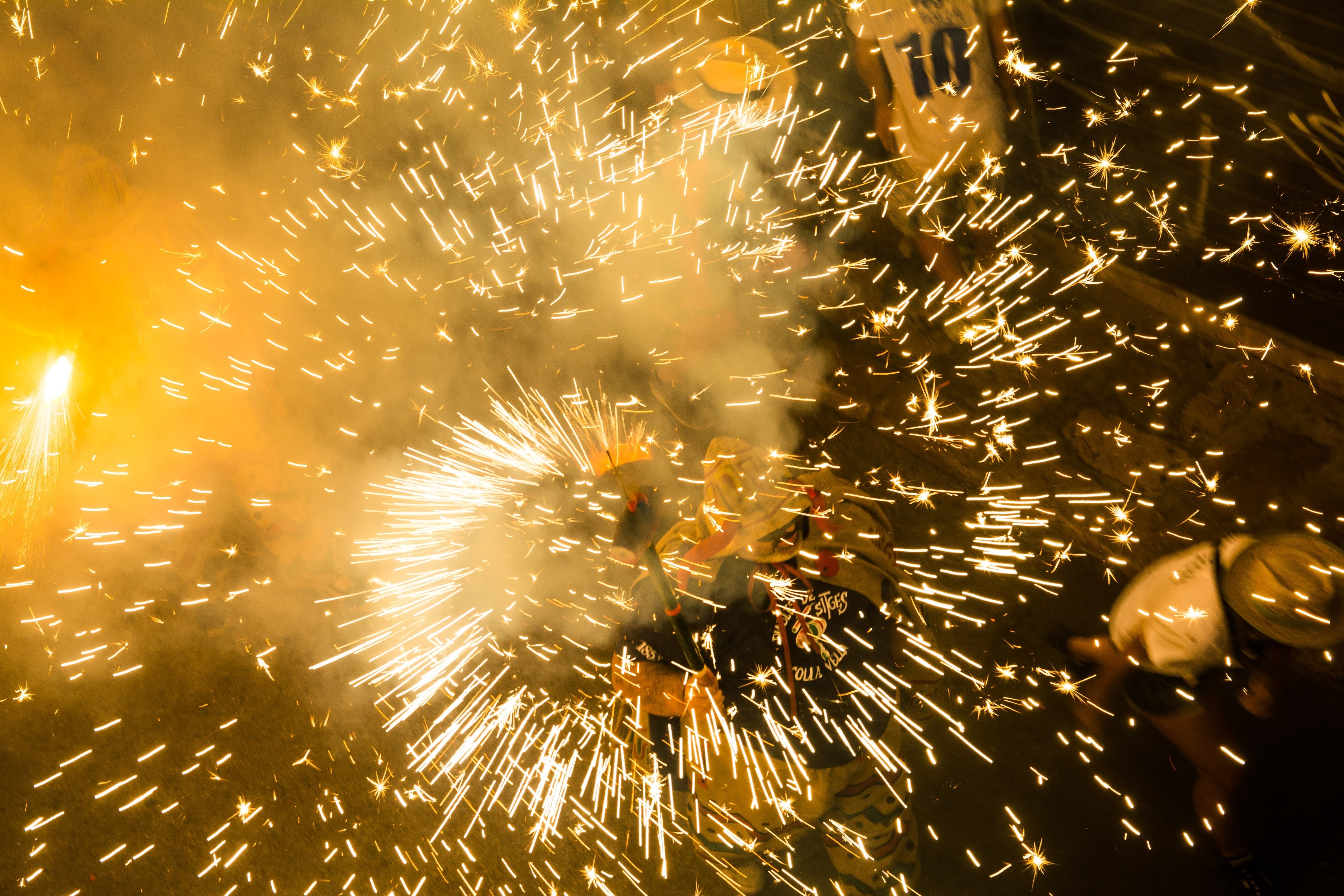 Ballou adds sparkle to its values
If ever there was a time to celebrate everyday successes, it's now. Ballou has inaugurated a "Corker of the Month" award in our UK, French and German offices, to be awarded to whichever member of staff embodies Ballou's values best. 
It's our core values, which include respect, humour, thoughtfulness and clarity, that have helped the teams cope and the business thrive through the stark days of coronavirus.
Every Corker gets a bottle of Champagne or box of chocolates according to taste. This month's winners include a new joiner who's shown a readiness to handle anything that comes his way, another member of staff who has maintained incredible motivation and another who always goes the extra mile for her teammates.
A corking start to 2021.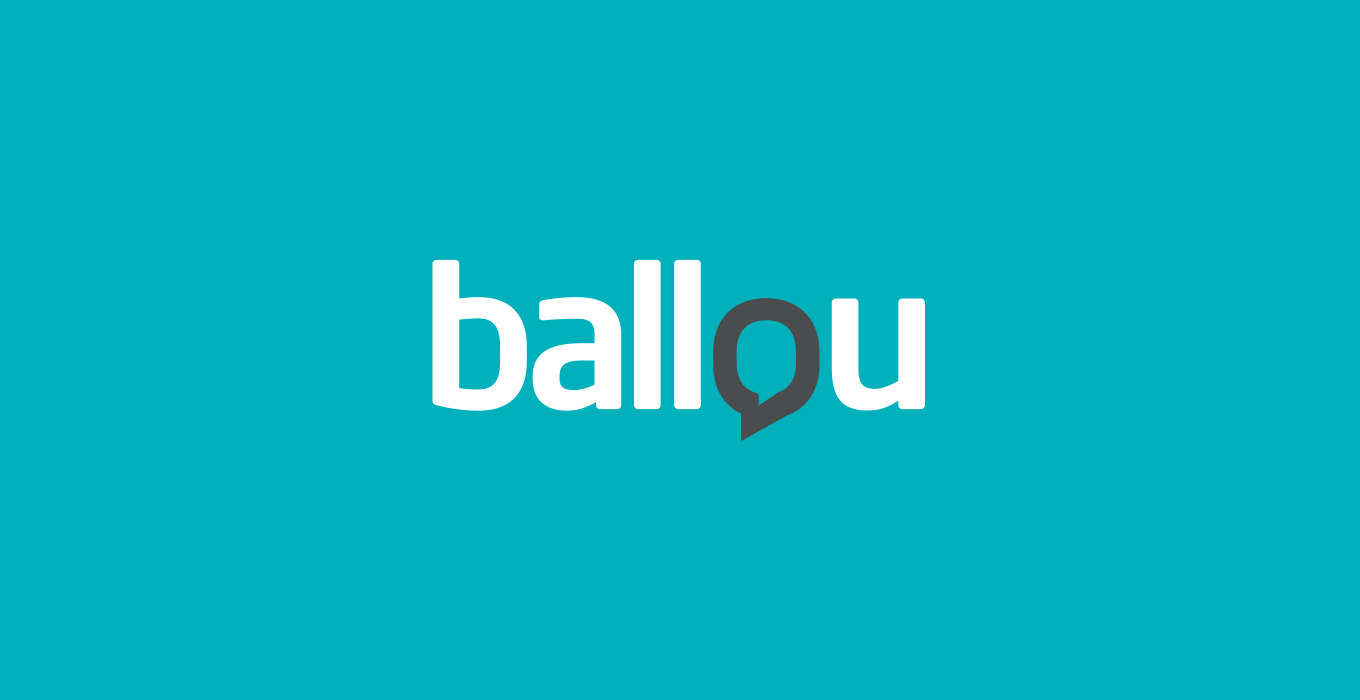 Ballou embarks on new venture with Draper Esprit
Ballou is delighted to be working on an on-going basis with venture capitalist firm Draper Esprit, whose recent investments include Cazoo, Seedcamp and Crowdcube. Draper Esprit prides itself on being one of the most active venture capital firms in Europe, supported by the global Draper Venture Network, headquartered in Silicon Valley.
Our role will be to craft Draper Esprit's messaging to obtain coverage in the tech press, support on company announcements and announce the fundings of its many portfolio companies. It's an exciting time for Draper Esprit and we're greatly looking forward to our partnership.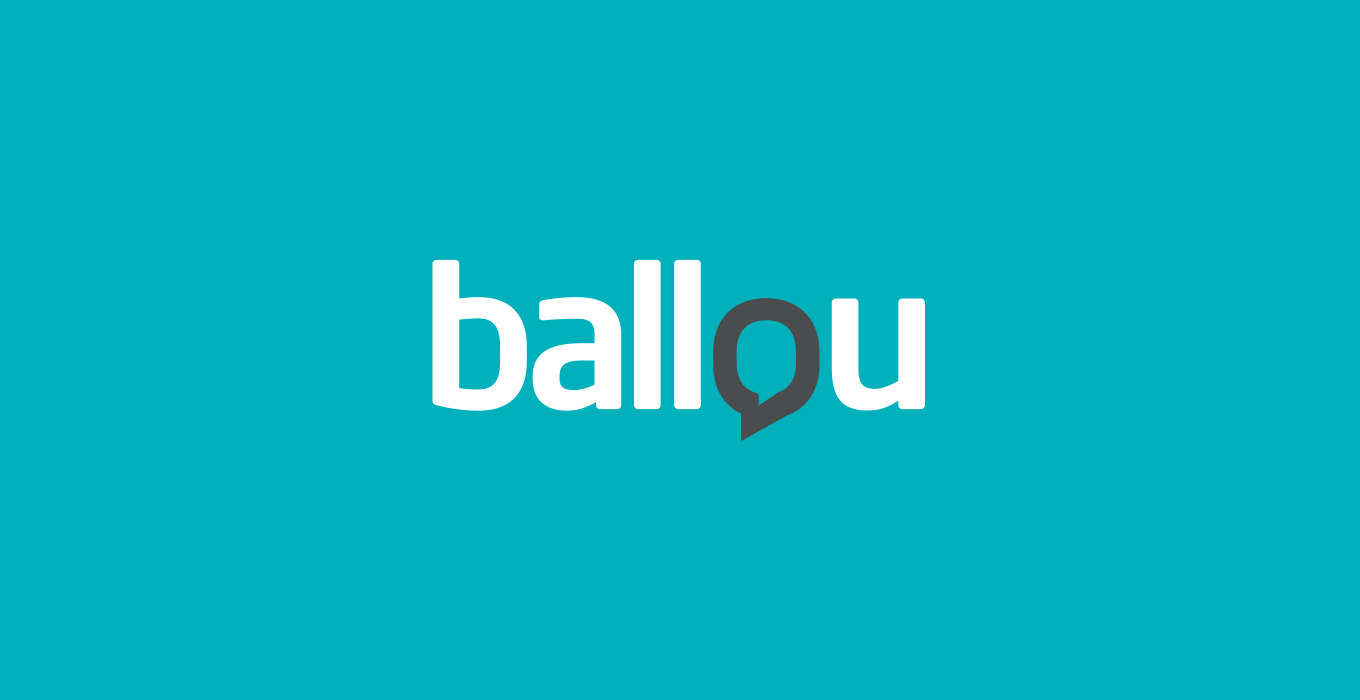 Udacity Returns To Ballou
Ballou UK and Germany are delighted to be rekindling their previous alliance with online education provider Udacity, which partners with enterprise companies to create bespoke training courses.
As well as working on Udacity's B2B offering, Ballou will be providing PR service for Udacity's component for government, namely the national roll-out of apprentice training.
Nick Taylor and Jude Parveselli in the UK office will again be working with Udacity, as will Katja Waldor in Germany.