Ballou PR welcomes two new family members: Meet Clara and Felix in Berlin
We are delighted to announce that two new members have joined the Ballou team in Berlin. 2016 has been a very successful year for Ballou PR as we continue to grow and grow and it is exciting to see new team members joining, changing dynamics, bringing in new ideas, stories and forming an even better partnership experience for our clients.
Dr. Clara Herdeanu joined us in August as a PR consultant. She previously worked for a hidden champion in the engine and ventilation industry. Clara holds a doctor of philosophy and iversity certificates in the fields of Building Strong Digital Brands and Digital and Social Media Marketing. She is a passionate trumpet player and painter and enjoys good literature. Clara also speaks German, English, Italian and Romanian, so we are adding a linguistics and language expert to the team.
Felix Mergemeier joined our folks in Berlin as a Junior PR consultant in September. He graduated from BiTS University in Berlin with a degree in journalism and business communication. In his previous role at a boutique agency in Potsdam Felix was working on media relations, issues monitoring and event PR for Boeing Commercial Airplanes and Laureate International Universities. He also prepared the European market entry of a Korean startup called ConsiderC. In addition to that Felix has first-hand experience in crisis communications.
At Ballou PR he works with clients in the field of SaaS, fintech, adtech and business intelligence and therefore has regular contact with journalists from the business, marketing and IT press..
The Ballou team is very excited about our continuing growth and the chance to provide our clients with diverse range of highly-professional communication experts with different backgrounds and stories, but the same goal: To share ideas, visions, products of our clients and make them heard – no matter how loud the noise out there is. Welcome Clara and Felix!
Udacity appoints Ballou PR in Germany
Ballou PR can now call the probably most ambitious player in educational tech its very own client: Udacity launched in Germany and is on the mission to create a new approach on online education and bring high-class lectures right to your fingertips. The German Ballou PR office manages the budget for the communication in the DACH-region.
Since April the German office of Ballou PR and the education provider worked together on the entry in the German-speaking markets and planned the launch event at Factory Berlin. As a result international media outlets and press agencies such as dpa, Reuters, DIE ZEIT, Bloomberg, Capital and WIRED attended the event and interviewed Udacity founder Sebastian Thrun. Overall the launch event was a great success with numerous visitors and global coverage.
"We are very satisfied with the collaboration with Ballou PR. We've already known the team before and wanted to have a strong partner with a hands-on mentality. Also, the network that Ballou PR provides is excellent", said Nicolas Dittberner, Country Manager of the DACH-region.
In the future, the communication experts of Ballou PR and Udacity will continue to work together and drive the expansion of the company. Bringing education and digitization to the next level is only one of many goals that the two partners have set their eyes upon.
Udacity was founded by the German Sebastian Thrun in 2012, after he has been lecturing and researching at Stanford University as a Professor for artificial intelligence and machine learning. Before that he was part of Google and involved with the mysterious "Google X", a creative hub where Google Maps was born and research on self-driving cars was conducted. However, with his own company he wants to renew the landscape of education and introduce "Nanodegrees" which have been created in cooperation with the biggest tech companies around the world in order to equip students for the challenges of the 21st century job market.
We are happy and excited to have such an innovative and ambitious client in our portfolio. Welcome aboard, Udacity!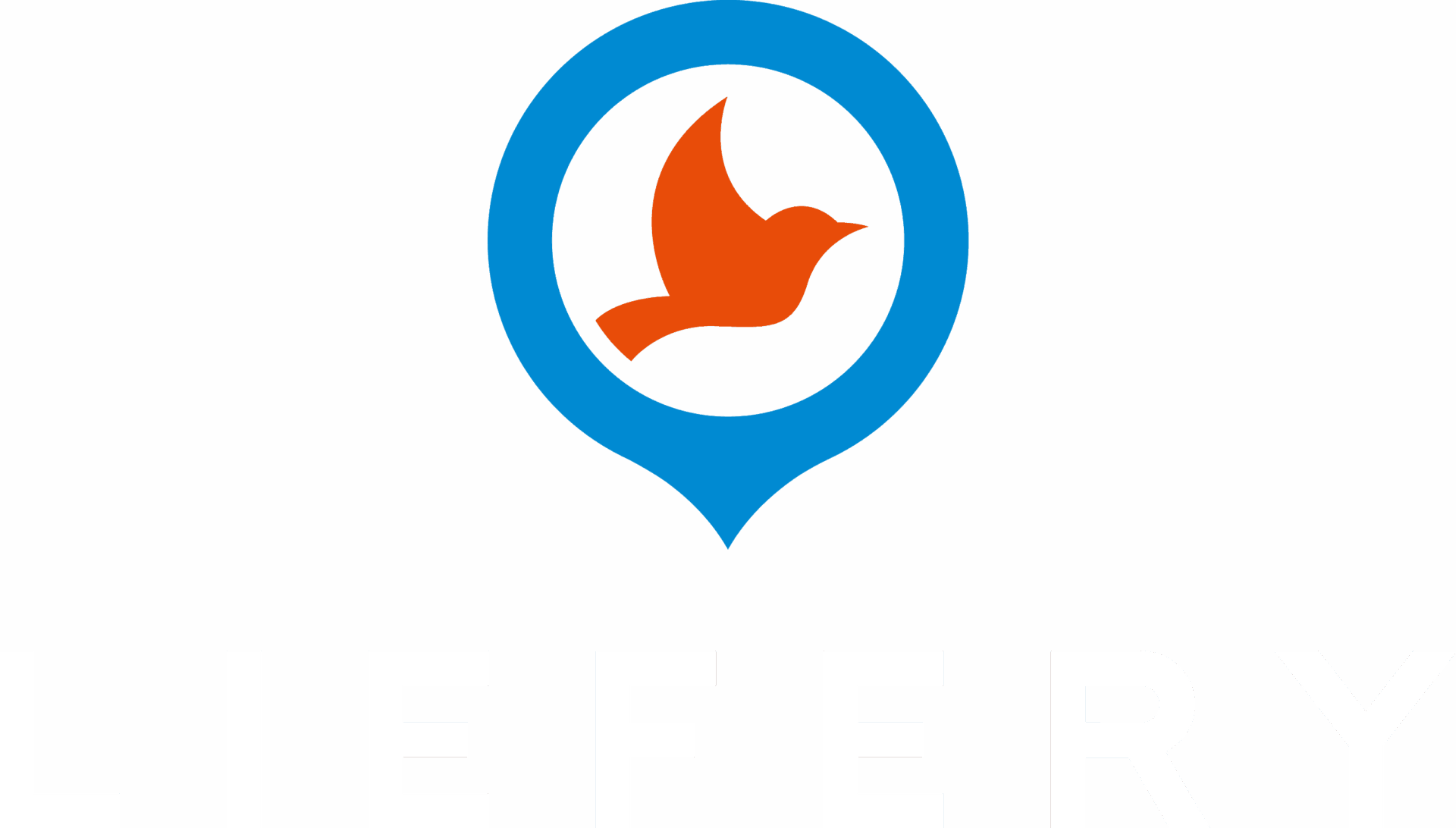 Ballou PR joins Liefery drivers for Zalando Same Day Delivery: "Your package has arrived"
It was a dark evening, when we turned the corner into a nondescript street in Berlin Weißensee. 50 meters later we stopped at a crowd of about 20 people in front of a likewise nondescript building. Some persons were chatting with each other and the atmosphere was a bit rapt. No – Ballou PR has not been involved into dubious businesses: Instead, we had just arrived at one of the Zalando warehouses from where the same day delivery specialist Liefery, one of our clients, delivers the shipments ordered just a few hours ago by online shoppers living in Berlin.
Few moments after our arrival we turned around and suddenly stood in front of Nils Fischer from Liefery, who warmly welcomed us and led us into the backyard. He had invited us to take a tour with one of the Liefery-drivers in order to better understand their daily work. In the middle of the warehouse a man was standing in front of his notebook, behind him trolleys with 10 to 30 parcels each, all branded striking with the well-known and ubiquitous Zalando-typography.
"At the beginning of our cooperation with Zalando, here has always been great chaos, because every driver wanted to have his trolley first to leave the yard as soon as possible. This is why we introduced the rule that a maximum of only one person is allowed to enter the warehouse at the same time",  Leo, another Liefery-employee who coordinated the action, explained to us. A soft feeling of being VIP crept up in us, because we three were actually standing in the middle of the room. But only seconds later the VIP-feeling turned into a feeling of just breaking the rules when a man told us to leave the warehouse instantly, because now the distribution of the parcels to the drivers should start. We are at work here, no exceptions for us!
Every driver stepped separately in front of the man with the notebook – the distributor – and received the area where he had to deliver this evening and the trolley with the corresponding parcels. The cooperation between Liefery and Zalando is still in the testing phase. Every day Zalando chooses a few recipients who will receive their shipment on the same day they ordered – in the evening between 7 and 9 o'clock. Most recipients don't know about it yet, but receive an email announcing their same day shipment. We were assigned to "number 3" who turned out to be a nice and chatty man named Pascal who was born in Berlin and therefore knows the city like the back of his pocket. Our allocated part of town: Prenzlauer Berg. After Pascal had sorted the parcels according to the route and had stowed them in the boot, we finally hit the road being very excited.
Only 10 minutes later we stopped at the first recipient's house and rang the bell. A man answered via the intercom. "It's Zalando, your package has arrived", Pascal said and the door was opened. And you know what? – The apartment was on the ground floor, no stairs, double happiness for us! The recipient did not really seem to be surprised by the immediate delivery of his order but there was not much time to think about it because the next parcel waited to be delivered. No rest. We went back to the car, Pascal checked out where to drive next – Liefery provides an app that shows the drivers the addresses and calculates the best route – and started the engine again. Within the next hour we fastened our seat belts uncountable times, rang several bells, entered as many different hallways as an average person sees in one year and delivered one package after the other. Most recipients were positively surprised about the late visit and asked Pascal for which parcel service he worked for, some just accepted and confirmed their order and vanished behind their doors and some have not been at home, but could pick up their parcel at a neighbors.
"Sometimes curious things happen or extraordinary people open the door – but most of the time everything runs smoothly", we learned from Pascal who found the job at ebay Classifieds. Even parking tickets are an exception. As Pascal told us, the most difficult thing is finding the right house numbers. Because Berlin has a lot of long roads and house numbers are sometimes arranged consecutively and sometimes divided by even and odd numbers.  We thanked Pascal and left him after one hour of exciting delivery-experience in Berlin. Now we not only know what challenges the Liefery drivers face every day. We also gained a better understanding of our clients everyday business and can use our experiences and impressions for Liefery's PR.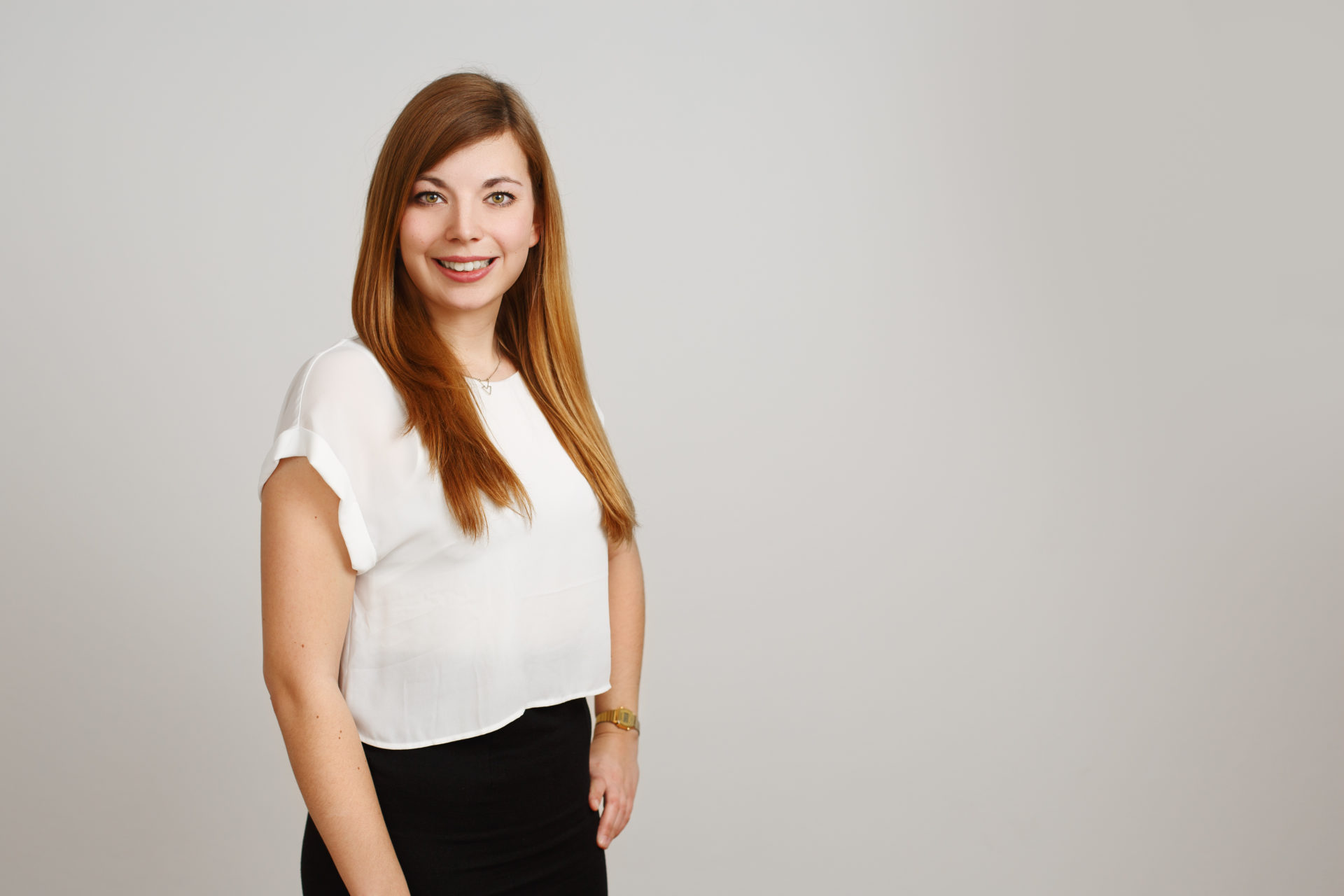 Welcome Sophia! Our Berlin office welcomes newest team member!
Ballou PR is growing – in Paris, London and also in Berlin. The German team is happy to announce that Sophia Giehl joined the Berlin Ballou family as a Junior Consultant in December. She already rocks the PR campaigns for client like aboalarm, AOL, Beaconinside, Box and Liefery.
Prior to Ballou PR Sophia worked for an advertising and marketing agency in Freiburg; a town in the south-west of Germany which is known for its high amount of students and the fact that everybody seems to cycle the bike instead of going by car. In her former agency Sophia was responsible for PR, social media and content marketing for a variety of different medium-sized companies from all industries.  Sophia holds a Bachelor of Art in Political Science from the Albert Ludwigs University of Freiburg.
The former soccer hater (until 2006) now loves to support her favourite soccer club SC Freiburg. It's crazy but she only missed five homeplays in eight years! Besides her passion for soccer she loves to walk over dryed leaves in autumn and smash them with her too small shoes. Psst!!! She always wears to small shoes to let her feet look smaller. We say: Well played girl! And a warm welcome!