Vanity Media, building Your ID, managing Ego and ignoring the Super-Egos
I recently went a few rounds with a new business prospect because right from the get-go, they gave us a list of media outlets they wanted to be in, including the Financial Times, The Wall Street Journal and TechCrunch. These are publications we work with all the time. We know what they'll write about, and we know not to waste their time. So you may think "That's a perfectly rational thing to do with a potential PR firm."
Well, it's not.
We'd done our homework and knew what their potential users were reading to get information, and thus, had an elegant argument for why the media outlets they identified would not be right for them; at this stage in their growth, they clearly needed users to increase their monthly revenue and valuation, and their users were not looking to these outlets for advice on which Saas CRM solution they should use. We confirmed that they were not looking for funding any time soon, and made sure that there was not a reason why their corporate profile had to be raised – which might entail the media they'd identified – and instead, drew up a list of publications and events where their potential clients would be looking for help in making the purchase decision.
When they insisted (along with their investor) that these were the only media they were interested in, I called them out – told them straight up that this would not further the business. Clearly, there may be a time for it, but not now. Like any good psychologist, trying to get to the root of the issue, I asked them why they wanted these titles in particular – what was behind this most desparate need?
They responded "Because we want it", which is when I realised what I was dealing with.  Ego. And we did something surprising to most PR agencies: we declined the business.  Why?  Because the objective for their media campaign was to pander to their supersized egos, not to further the business.
Use the media to set your identity
Our job is to understand where companies need to go – to the benefit of the company and its investors. This means understanding the business thoroughly and the business metrics they need to hit — note: not their PR goals, not marketing goals. Then we map our activities to these goals, and are clear on how our activities will help reach them.
We're looking for spikes in sign-ups, incoming calls, sales leads, etc.  Perhaps calls from potential partners or new investors. But the prospect I was speaking to had no intention of developing the company's identity in the media.
From a PR perspective this will never work. First of all, without a commitment to an identity, you won't have a compelling story to tell to the big hitters in the media. By building that identity and developing a good story, you will get the coverage you deserve.
Let success feed the ego of your business not yourself. Supersized egos impede successful PR for a business.
The theatrical Act for suing as a PR Stunt
When a client tells you, they would like to sue someone, usually PR people react with "Oh shit, we're in for it!". Why? Because something's up and your average PR consultant is afraid now his client is using his last chance to defend themselves. In aboalarm's case it was quite different for they hit a nerve with their case. They dug right into the Achilles' verse of mobile providers, one everyone can relate to, an anger which had been boiling long and hot under the surface: Their service. In this case it had been all about ending a mobile contract with one of the worldwide leading mobile providers – Téléfonica, parent company of O2.
Enter the case!
Act I. Who would be so crazy to sue O2 or in other words: who is aboalarm?
Now first off a little explanation what aboalarm is truly about: It is an online consumer portal that helps consumers cancelling their contracts. Especially in Germany this can be a hassle, as the conditions to end a contract vary from the kind of service you plan to quit. Thanks to aboalarm consumers manage, withdraw and cancel their contracts with businesses ranging from mobile providers and fitness studios to online dating portals companies in a way that is fast, easy and legally watertight. Furthermore, aboalarm reminds users of notice periods and provides them with verifications and template files for contract terminations.
The most simple yet probably for the average German consumer most efficient invention is the possibility of cancelling online. So most do that, and up until today, aboalarm managed to cancel more than 10 million contracts.
Act II. What O2 did
Now in the case of O2, just like with any other service you can cancel with aboalarm, people ended their contract. However, some employees of O2 declined accepting the cancellation. Surprised, people called the O2 service telling them what happened that their cancellation via aboalarm hadn't been accepted. The answer of the O2 service: Unfortunately they do not accept cancellations coming from aboalarm. Uh what? aboalarm did some research and it turns out that O2's business model includes to outsource part of their customer services to call centres. A cheap and convenient way to avoid investing in proper training in staff while keeping external pressure by the direct employer , the call center, up – and of course, to sell, sell, sell. So, when someone calls O2 to ask why their cancellations hasn't been accepted, most likely they simply say, it is not valid and try to sell a new and better contract. aboalarm approached O2 implying they might sue them since it is not legal by German law to call online cancellations invalid. O2 then did offer aboalarm a (unterlassung), promising to make sure their employees will not say such things, but excluding employees in call centers – where basically all of their service staff in Germany is nowadays stationed at!
So in short: Actually officially O2 does accept aboalarm cancellations, there is no way for them to go around it. However, employees in call centres keep telling customers this isn't the case whenever they are asking them.
III. How Ballou PR reacted
Both the damage for aboalarm's business as well as the amount of people complaining about this behaviour of O2 skyrocketed in a short amount of time so that the Munich startup decided to sue O2. Together with aboalarm we evaluated the case and went back and forth with their attorny to make sure to have an exclusive release that was just as watertight as aboalarm's cancellations. We then approached selected media exclusively with the story. Similar to fishing in a shark tank with an expensive and unique bait labelled with O2 all over it, it was only a matter of a short time until one of the leading nationals bit and set of a trail of blood while eating the story. Everyone was eager to get share their story on how O2 ripped their cage and how they can now avenge themselves. Others smelled it and got the taste  for O2 demise it and soon we had a swarm of incoming media requests and a public watching the spectacle in the tank vibrantly commenting on it on social media.
The Result
Up until today we receive request due to aboalarm's move to go to court – and there is no decision on the outcome yet. Be it national tv, private and broadcast, or nationals, consumer or tech press, everyone's eager to get their fair share of the O2 case. Once judgement day arrives  we will make sure that everyone will know the outcome.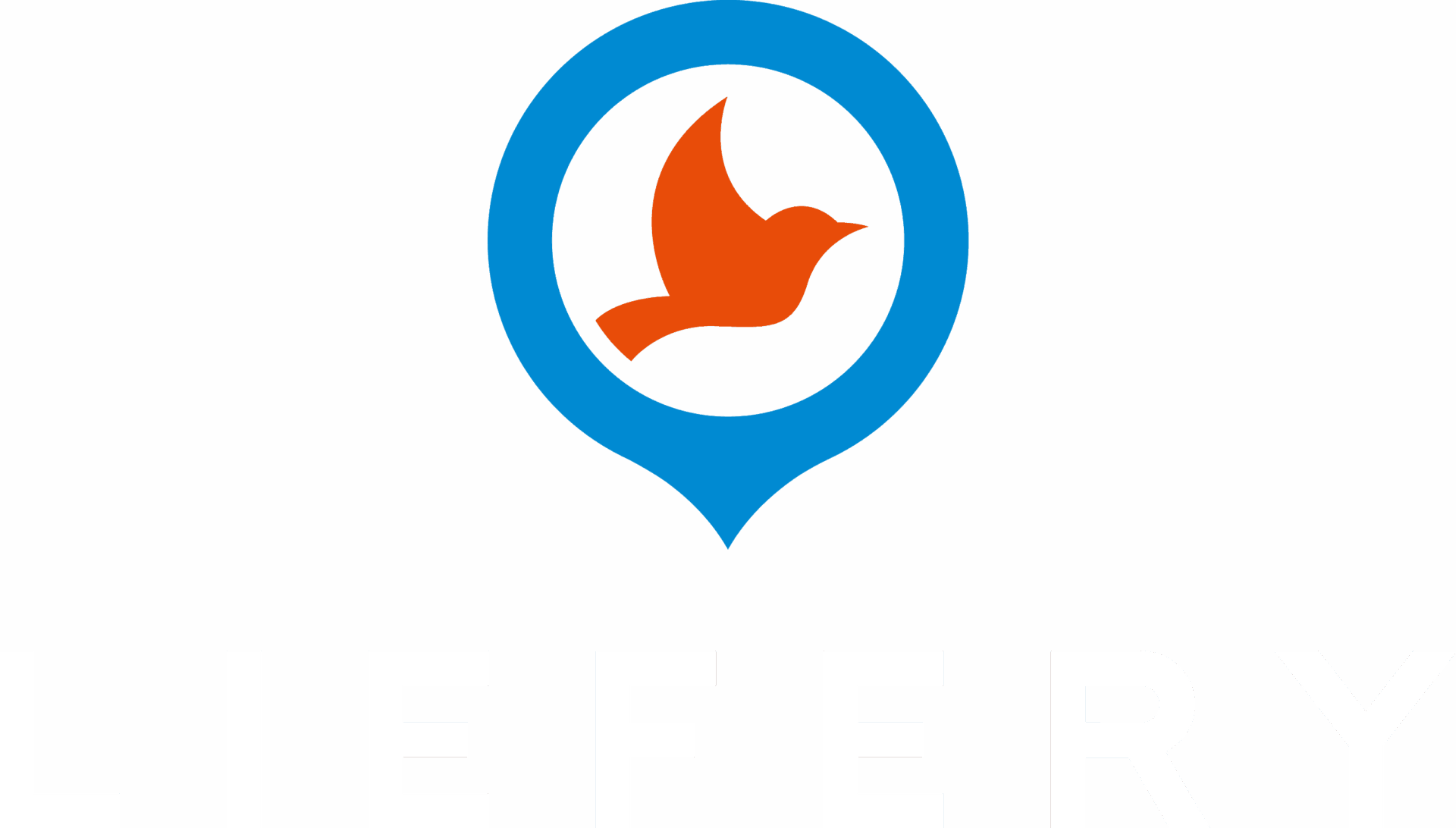 Ballou PR joins Liefery drivers for Zalando Same Day Delivery: "Your package has arrived"
It was a dark evening, when we turned the corner into a nondescript street in Berlin Weißensee. 50 meters later we stopped at a crowd of about 20 people in front of a likewise nondescript building. Some persons were chatting with each other and the atmosphere was a bit rapt. No – Ballou PR has not been involved into dubious businesses: Instead, we had just arrived at one of the Zalando warehouses from where the same day delivery specialist Liefery, one of our clients, delivers the shipments ordered just a few hours ago by online shoppers living in Berlin.
Few moments after our arrival we turned around and suddenly stood in front of Nils Fischer from Liefery, who warmly welcomed us and led us into the backyard. He had invited us to take a tour with one of the Liefery-drivers in order to better understand their daily work. In the middle of the warehouse a man was standing in front of his notebook, behind him trolleys with 10 to 30 parcels each, all branded striking with the well-known and ubiquitous Zalando-typography.
"At the beginning of our cooperation with Zalando, here has always been great chaos, because every driver wanted to have his trolley first to leave the yard as soon as possible. This is why we introduced the rule that a maximum of only one person is allowed to enter the warehouse at the same time",  Leo, another Liefery-employee who coordinated the action, explained to us. A soft feeling of being VIP crept up in us, because we three were actually standing in the middle of the room. But only seconds later the VIP-feeling turned into a feeling of just breaking the rules when a man told us to leave the warehouse instantly, because now the distribution of the parcels to the drivers should start. We are at work here, no exceptions for us!
Every driver stepped separately in front of the man with the notebook – the distributor – and received the area where he had to deliver this evening and the trolley with the corresponding parcels. The cooperation between Liefery and Zalando is still in the testing phase. Every day Zalando chooses a few recipients who will receive their shipment on the same day they ordered – in the evening between 7 and 9 o'clock. Most recipients don't know about it yet, but receive an email announcing their same day shipment. We were assigned to "number 3" who turned out to be a nice and chatty man named Pascal who was born in Berlin and therefore knows the city like the back of his pocket. Our allocated part of town: Prenzlauer Berg. After Pascal had sorted the parcels according to the route and had stowed them in the boot, we finally hit the road being very excited.
Only 10 minutes later we stopped at the first recipient's house and rang the bell. A man answered via the intercom. "It's Zalando, your package has arrived", Pascal said and the door was opened. And you know what? – The apartment was on the ground floor, no stairs, double happiness for us! The recipient did not really seem to be surprised by the immediate delivery of his order but there was not much time to think about it because the next parcel waited to be delivered. No rest. We went back to the car, Pascal checked out where to drive next – Liefery provides an app that shows the drivers the addresses and calculates the best route – and started the engine again. Within the next hour we fastened our seat belts uncountable times, rang several bells, entered as many different hallways as an average person sees in one year and delivered one package after the other. Most recipients were positively surprised about the late visit and asked Pascal for which parcel service he worked for, some just accepted and confirmed their order and vanished behind their doors and some have not been at home, but could pick up their parcel at a neighbors.
"Sometimes curious things happen or extraordinary people open the door – but most of the time everything runs smoothly", we learned from Pascal who found the job at ebay Classifieds. Even parking tickets are an exception. As Pascal told us, the most difficult thing is finding the right house numbers. Because Berlin has a lot of long roads and house numbers are sometimes arranged consecutively and sometimes divided by even and odd numbers.  We thanked Pascal and left him after one hour of exciting delivery-experience in Berlin. Now we not only know what challenges the Liefery drivers face every day. We also gained a better understanding of our clients everyday business and can use our experiences and impressions for Liefery's PR.