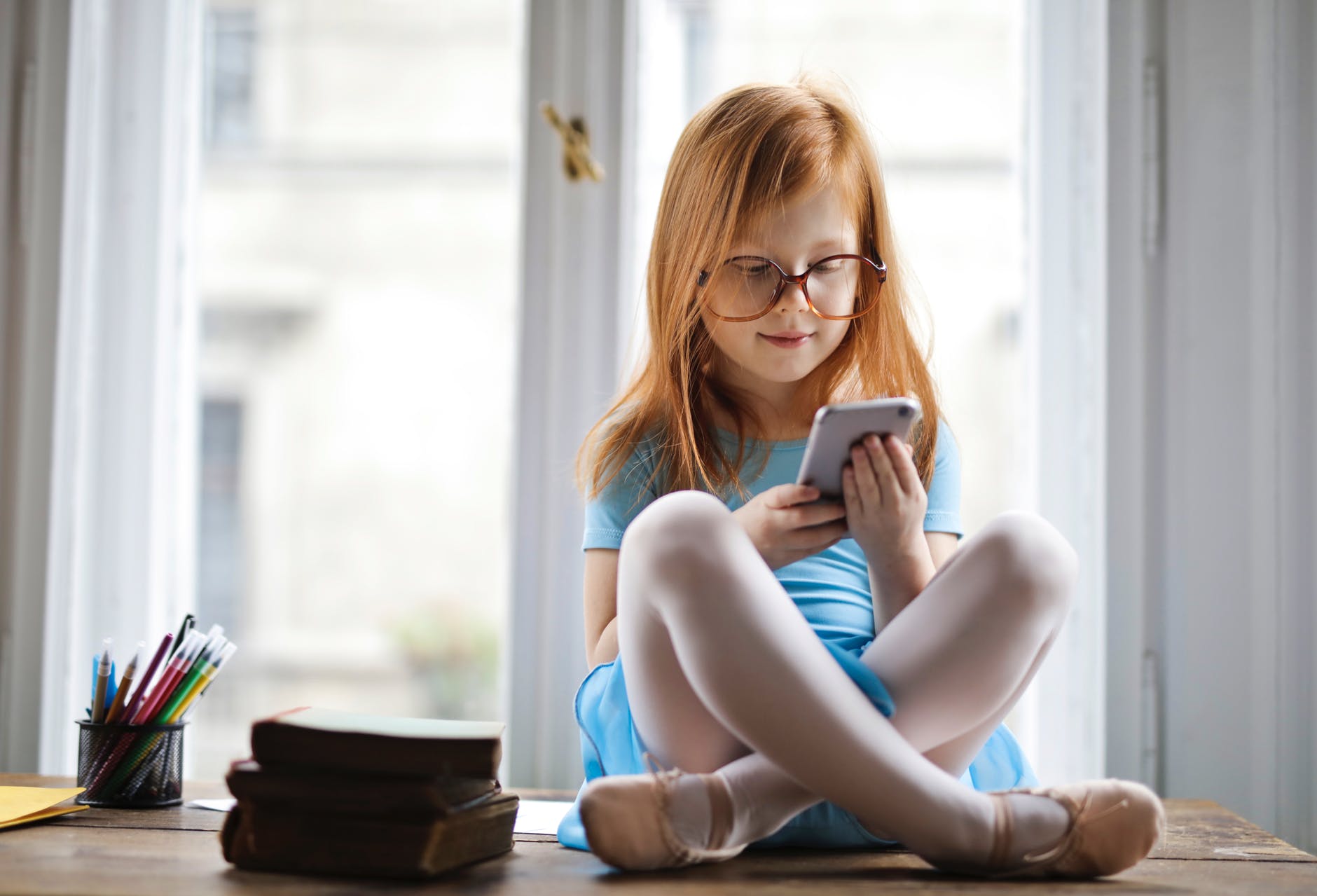 Generation i(phone)
"…children now love luxury; they have bad manners, contempt for authority; they show disrespect for elders and love chatter in place of exercise."
Have a guess who wrote that…Jeremy Clarkson?  Your dad?  Nope, Socrates (469-399).
In the light of so many gleefully hysterical reports about children losing the ability to walk, shrinking like vampires at the sight of daylight and forgetting how to read because of exposure to the internet and mobile phones in particular, it helps to remember that humans have ALWAYS complained about the behaviour of the generation below, in particular their lack of respect and refusal to go outside.
For those of us who grew up without mobiles, we spent our evenings and weekends chained to the landline in the hallway while our parents kept opening the door and shouting "are you still on that".  If someone had given us the opportunity to talk to our friends on a variety of media at any time and wherever we were, we would have grabbed it with both hands and it's hypocritical to say we wouldn't.
What we're really complaining about is idleness, which could well be cloaked in a little bit of jealousy.  But is it idleness?  In Waugh's 'Scoop' the most productive woman in the book, Mrs Stitch, spends every morning in bed surrounded by newspapers, crossword puzzles and correspondence in order to keep up with everything that's happening in the world.  What else are we doing when we check our mobiles first thing in the morning?    If Conan Doyle was rewriting Sherlock Holmes now would he have created Holmes as a Luddite who shunned mobiles and felt that the internet was a waste of time?
Rather than getting access to current affairs via whatever newspaper we take and its own political bias, our children have free access to whatever news source they want.  Yes, not all of them are going to be trustworthy, but have you ever met a more cynical media interpreter than the average 14 year old?
Just as no parent wants a child who will only eat custard creams, no parent wants a child who spends all their free time watching TikTok videos of people pretending to fall over. But in fact, few children do.  A new channel may attract a phenomenal amount of attention at the start, but the novelty wears off fairly swiftly and what the child ends up with is a variety of channels offering different elements.  The fact that mobile media channels are the single best way to inform young people about current affairs means much of the content has to be meaningful;  for example Greta Thunberg would not have been able to mobilise her army of engaged young people without social media and for every person talking about social media ruining the mental health of the next generation there is an online campaign that teaches about tolerance, understanding and better understanding of mental health.
Final question for you.  Who said this?   "This is the telephone age. Naturally, the prevailing disease among the young generation is telephonitis. It has reached the stage of an epidemic, and the antitoxin for it has not been discovered as yet." That was an American newspaper, in 1923.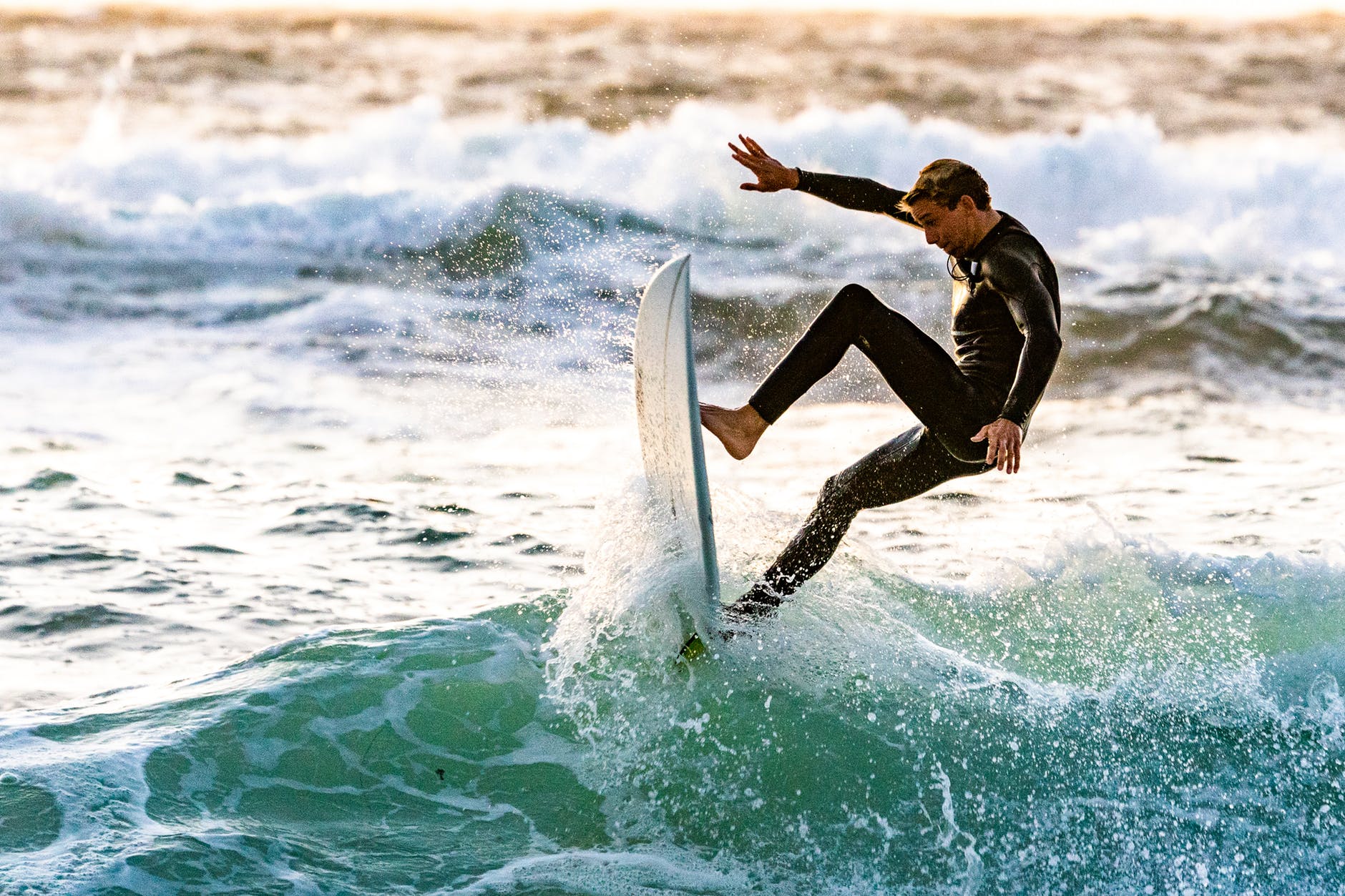 No 'I' in team
If recent developments in HR have taught us anything it is that a one-size fits all approach does not work when it comes to individuals in the workplace. The vogue for open plan offices had the introverts craving the return of their cubicle dividers, music in the hipster office ("hey everyone, it's Fergus's choice today!") sounded great until everyone had to make client calls over the roar of Ukrainian death metal. Allowing dogs in the office seemed therapeutic and cosy until half the office started having allergic reactions.
One of the last bastions of the "but surely everyone likes…" is the corporate away-day.  The law firm Slaughter and May has recently banned staff ski trips, although this was due to concerns around potential sexual harassment rather than broken legs and generally hating snow, cold and …skiing.
The point of a corporate awayday, getaway, jolly, social, whatever you want to call it, is that as many people as possible enjoy it, boost their personal confidence, use it as an opportunity to connect with members of the team they may not normally come into much contact with and form stronger bonds with those they do.  How often does that actually happen, though?
Away-days, team building and corporate getaways that involve excessive physicality are the sticking point.  Skiing, outward bound or tree-climbing courses can not only strike genuine terror into some hearts but can come with a tacit criticism …noone wants to be the lame gazelle in the herd that has to be helped and encouraged.  If your experience of games and team activities at school was being chosen last and despaired of by your teammates, then you are absolutely going to feel singled out by the wrong choice of activity.
Imagine that you have been in a job for a fortnight. You're good at your job, shy, very unfit and very conscious of it (but dealing with it slowly). You're told that in a week's time you are going to be going away for a weekend on a team building exercise, and that that weekend is going to involve an army assault course and training day. The individual concerned (this is a true story) spent a week in abject panic before handing her notice in and immediately going on sick leave. Should she have spoken to someone sympathetic about it before taking such a drastic step?  Yes. But as she'd only been in the job a fortnight she didn't know who that sympathetic person should be and felt that special treatment would only draw attention to her which was the last thing she wanted… and also panic is not a good place from which to make sensible decisions.
It is unfortunate but entirely predictable that the people who choose these kinds of very physical activities are the ones that are going to do well at them – meaning that the less confident members of the group are going to have their lack of confidence confirmed rather than improved.
The same goes, on a more subtle level, for 'getting to know you' exercises.  For people who are introverted, exchanging intimacies with a total stranger can be paralyzingly awful.
It's a tricky situation to judge as part of the point of team building and barrier removal exercises is to overcome obstacles. Many of us when faced with a physical challenge or nerve-wracking experience have said "I can't do this" and then been able to manage it, with a huge feeling of satisfaction and that's the golden breakthrough moment for many trainers. Trainers and HR practitioners however do have to be aware that for some people "I can't do this" really means they can't do it as the resulting stress could cause them genuine damage.
As with all things, a good blend is the ideal.  Combine the quiet with the loud, the physical with the cerebral, the thoughtful with the boisterous.  And if your personal obsession is parachute jumping, then that's what the weekend is for.  Enjoy it, have a great time.  But if you drag your unwilling colleagues along in the guise of team building, don't be surprised if some of them are more keen than others to push you out of the 'plane.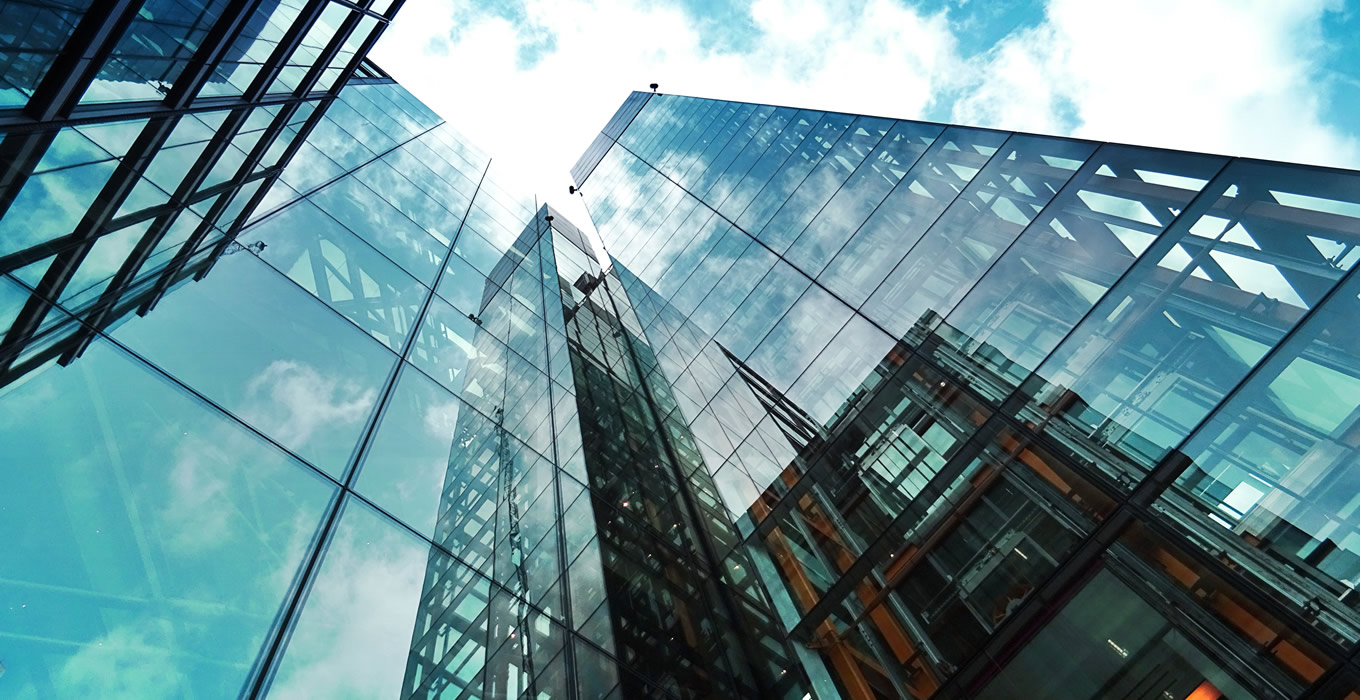 Representing the brightest minds in European tech – the Forbes 30 under 30
Forbes has recently published its 30 under 30 list for 2019. This list examines some of the most exciting, fast growing businesses in the world, and counts the likes of Daniel Ek (Spotify) and Mark Zuckerberg (Facebook) as alumni.
This year a number of these startups, and their visionary founders, are clients of Ballou. In total, Ballou has represented five of this year's winners.
The list includes Ignacio Bachiller, CEO, and Fran Hein, CMO, of Fever, the data-led entertainment and experience company behind the virally successful Secret London social network. Harry Keen, the CEO and founder of Hazy, the data innovation startup, is also featured.
We're excited to represent some of the most exciting young talent in European tech. Here's to this year's 30 under 30 – we look forward to seeing what they'll all achieve in 2019!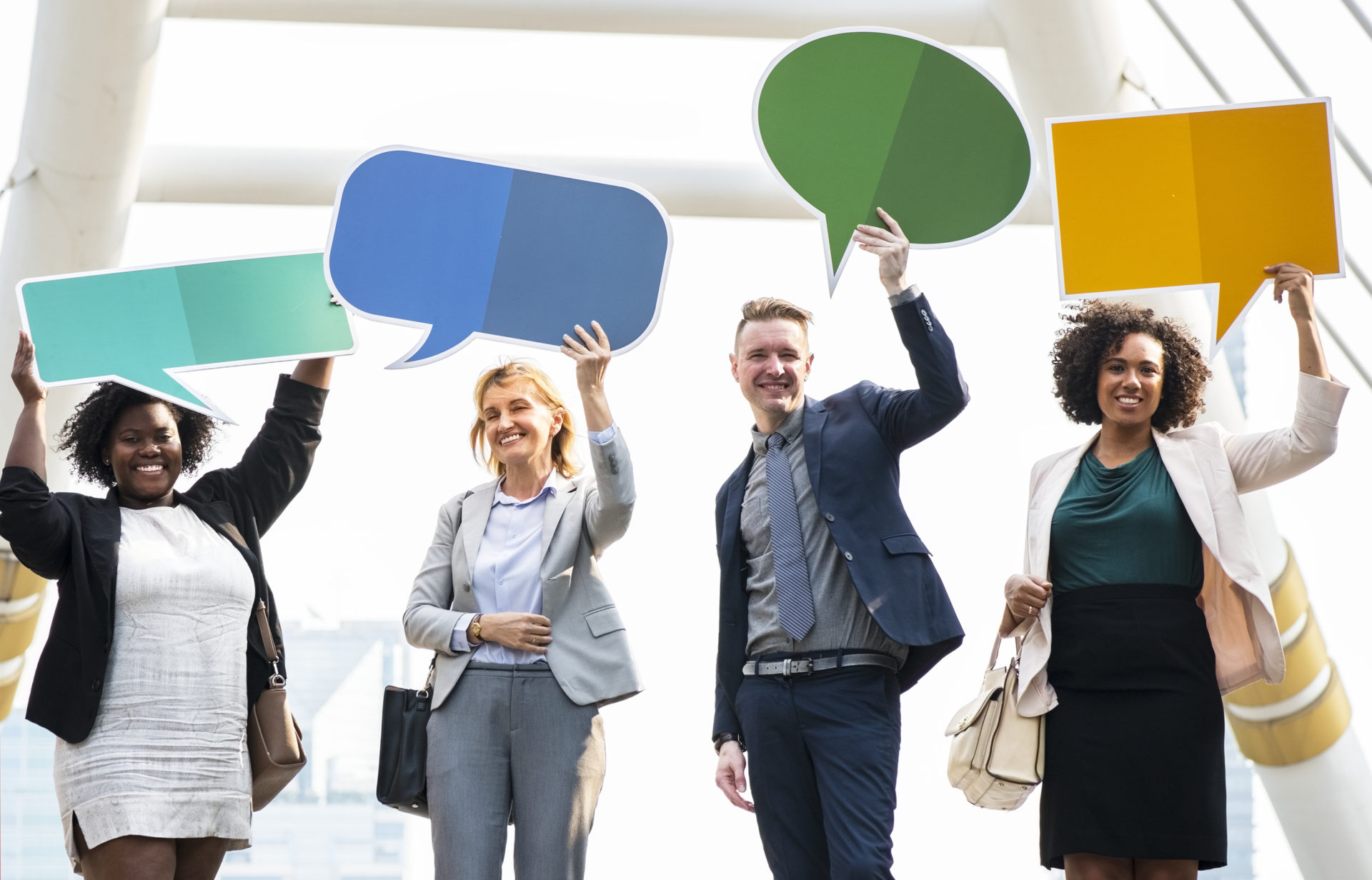 Upskilling yourself – improving your own PR in 2019
When asked by 22-year-old entrepreneur Michael Hood about the one tip that he would give young professionals, Warren Buffet replied this:
"Invest in yourself. The one easy way to become worth 50 percent more than you are now at least is to hone your communication skills–both written and verbal. If you can't communicate, it's like winking at a girl in the dark–nothing happens. You can have all the brainpower in the world, but you have to be able to transmit it. And the transmission is communication."
As PRs, we'd recommend by beginning with the following changes.
1. Read, read, read…a lot!
This isn't about reading the entire cannon of Tolkien / Tolstoy on a weekly basis, it can be as simple as making time to read a Sunday newspaper, rather than just skimming the news on an ad hoc basis. Why would we recommend this? We would argue (strongly) that there is a connection between the strength and depth of your understanding of the world, even if that just relates to current affairs, and how creative you are – which in almost all jobs, is a highly advantageous (and employable) skill. However, if you're willing to invest more time and effort into reading, checking out Bill Gates' famous reading lists is also a good idea.
2. Establish a peer-review process and take a public speaking course
In PR, a large part of our day-to-day work is content development. In our account teams we actually draft content as a team rather than an 'I'. Everything we develop is peer reviewed – regardless of who writes it, it is completely normal (and actively encouraged) for an Account Director to have a Junior Account Executive sense-check work. No matter how talented or senior we are, spelling mistakes can happen. When it comes to the world of talking out loud, it isn't outrageous to apply this same rigour to oral communication – having a trusted friend or colleague mention when you have an eccentric habit that stops you from communicating as effectively as possible isn't a terrible idea.
The same rule applies to public speaking – if this isn't your forte, there will almost certainly be a business case for you to request training on this, in pretty much whatever form of career you have. Warren Buffet himself admitted that in the past, he was terrified of public speaking. Importantly, he acknowledged that he needed to work on this – he spent time working on it, and eventually was able to feel comfortable speaking in front of large crowds.
3. Learn a new language or start teaching your native language to learners
Nothing makes you learn your own language more than learning a new one or trying to explain to a foreigner why you use certain idioms or grammatical constructions in your native tongue. You have to reflect on the grammatical structures and choices of vocabulary, which inadvertently, will help you to use your language in a more conscious way. This might be more time consuming than the two points above, but it is certainly effective.
4. Try smart tools – on and offline
Whilst you shouldn't stop relying on your brain and/or common sense, using AI-powered smart tools like Grammarly can have a major impact on how you communicate with others, particularly on email, which we'd guess, you spend quite a lot of your day using.
New resolutions, like extreme diets or fitness regimes, often fail because of the extreme deviation from the norm that they can create. Smaller changes, over time, can often be a lot more effective – the same rules can be applied to how you upskill your own personal PR.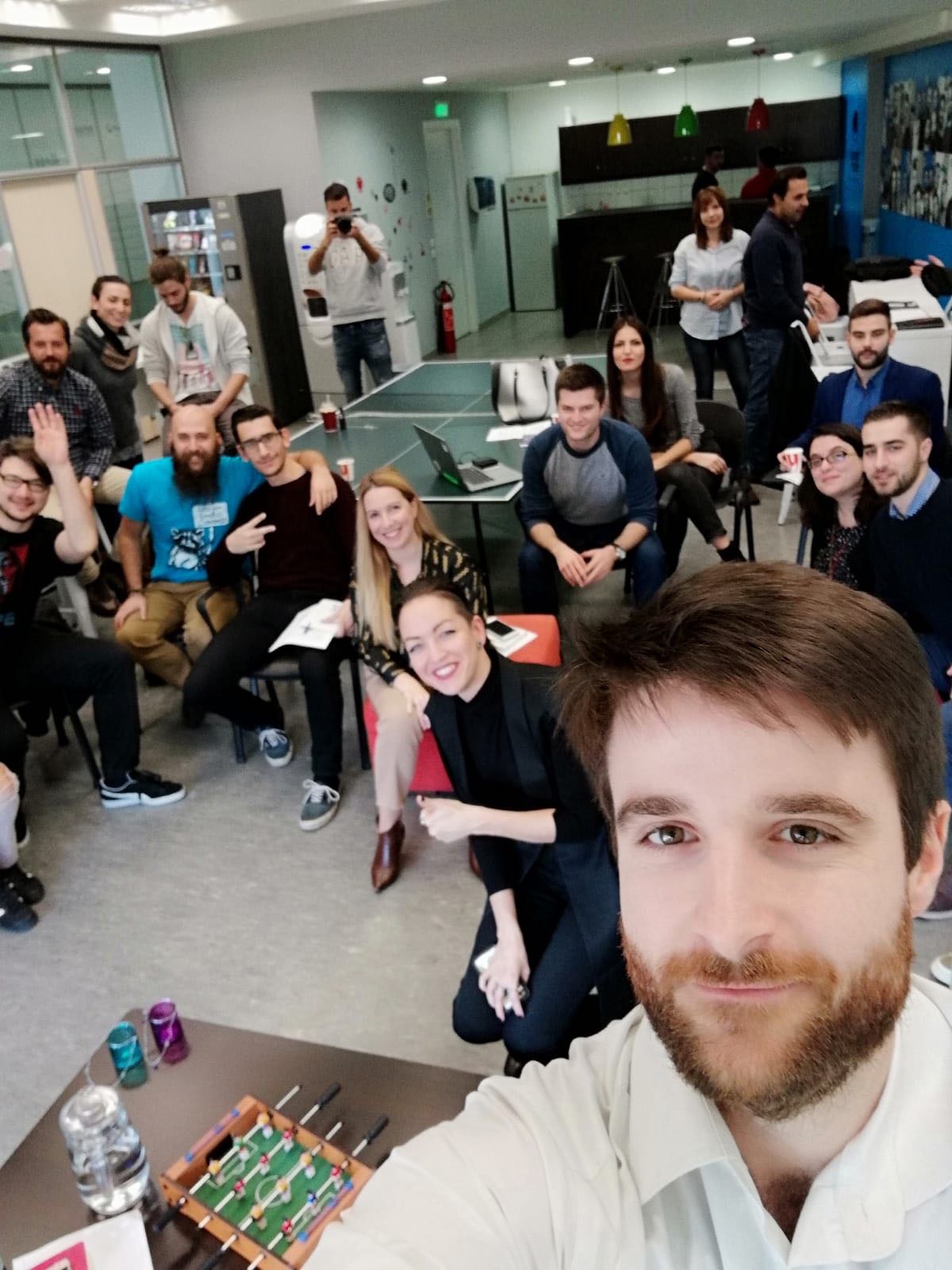 Greek startup scene 2018: A maturing ecosystem pointing to a brighter future
Greece isn't yet known for its startup scene, but when we went to Athens for our annual company offsite last week, we thought it would be a great chance to look into it and see if we can offer any of our experience. With Maria Loupa from our UK team and Loukianos Zaganiaris from our French team both being Greek born and bred, it felt like a golden opportunity to see what's been happening on the Greek startup front.
Over the course of two days, Maria and Loukianos met with some of the leading incubators, VC firms and co-working spaces in the capital. And their reception was incredibly positive.
They heard about the challenges the startups are facing and offered some tips on how to tackle comms and content with a 'PR 101 from Ballou' workshop. Below is an overview of some of the organisations they met with:
The 'PR 101' sessions were really well received by investors and promising startups alike, such as Lefko and TechTalent.jobs, among others. While the Greek startup scene is very much in its infancy, there are some exciting signs of growth. A new report analysing the Greek Startup Ecosystem, labelled 'Startups in Greece 2018: A maturing ecosystem points to a brighter future' has been published this week by some of the experts we met with, across Found.ation, Velocity Partners and EIT DIGITAL EIT Digital. It provides a realistic overview and presents opportunities to engage with startups, doing great things across tech, life sciences, agri-tech, travel-travel, health-tech and maritime.
Local startups are maturing, offering innovative solutions and competitive services. Thankfully, this is now gradually being matched with great funding prospects, such as EquiFund, an initiative created by the Hellenic Republic in cooperation with the European Investment Fund (EIF). By leveraging the top-notch research Greek universities and research centers are producing, the available human capital and the relevant historical knowledge, the much-needed investment injections will come. And while Greece may still be the "The Ugly Duckling" of the investment world for some, it may just be the next black swan, kick-starting technologically-fuelled economic growth.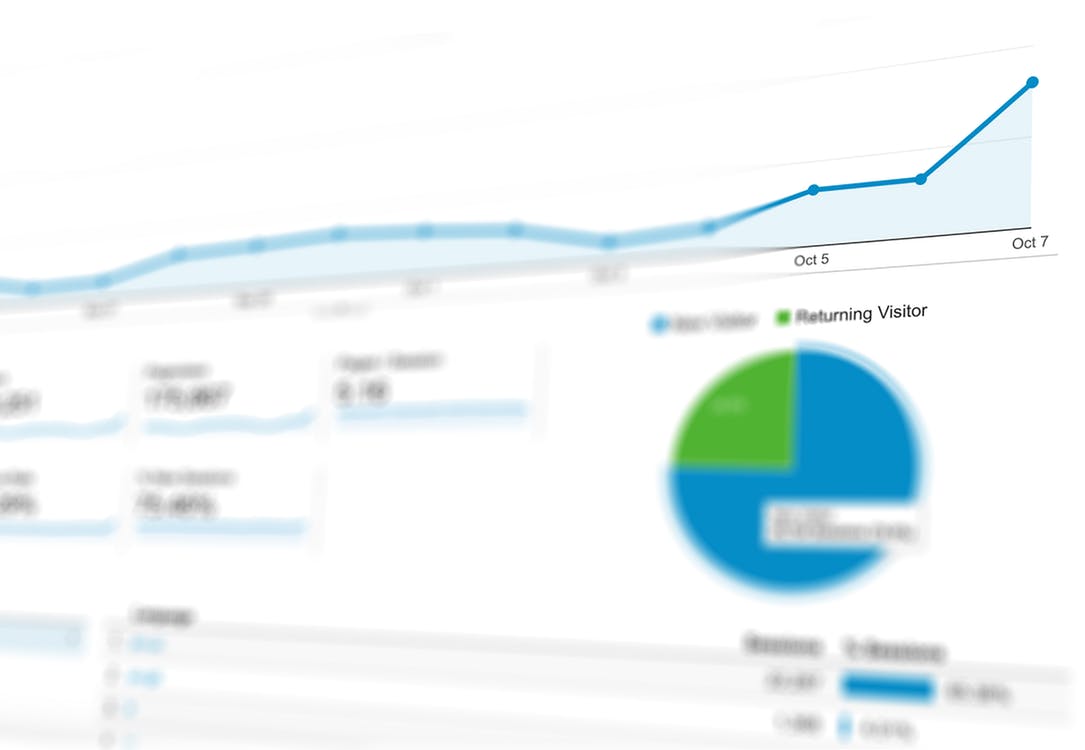 Brexit looms but the PR Industry carries on regardless
As Brexit gloom continues, you'd be forgiven for thinking that prospects for business aren't looking too rosy.
But even as Jacob Rees Mogg launches a scathing personal attack on the governor of the Bank of England over his less-than-optimistic no deal predictions, and the Johnson brothers rift widens, there is some good news on the horizon for industry. Or at least the PR industry.
The International Communications Consultancy Organisation (ICCO) launched its World PR Report this week, revealing that agency heads in every global region predict increased profitability this year compared with last year, and are broadly optimistic about the state of the global PR industry.
While PR people being optimistic is hardly surprising, the findings are backed by some solid credentials and convincing evidence. Now in its fifth year, the ICCO report regularly takes the temperature of the industry in terms of growth and investment, as well as looking ahead at some of the common challenges.
For example, on a scale of 1-10, the global average for optimism is 7.7 with the most optimism in Africa and Asia. What is surprising is that optimism in the UK is actually slightly higher than it is in Western Europe or North America, despite Brexit worries.
With optimism and predictions for growth across the board it seems that the PR community is taking the current economic instability in its stride. So, what does the industry see as the key challenges looking ahead?
Here the story is quite familiar. Lack of funding and perceived short-termism from clients top the list, along with lack of understanding of PR and increased competition from other marketing disciplines. And of course, the perennial issue of talent retention is a major concern for many.
The good news is that there is evidence the industry is already taking steps to tackle these ongoing issues. For example, measurement is being taken more seriously and the dreaded 'advertising value equivalent' (AVE) seems to be finally on the wane. Measurement lies at the heart of many of the challenges highlighted. Proving the value of PR is increasingly important in growing and keeping clients, and increased sophistication in measurement techniques can only help with this.
In the words of ICCO chief executive Francis Ingham "All around the world, PR is growing in size and in influence. Our time in the sun is now – and in the years to come."
We couldn't agree more.
You may be tempted to knock your competition. Don't
An interesting article appeared this week on TechCrunch, surfacing an investigation by the New York Times into dubious tactics by Facebook. Facebook had, it claimed, sought to discredit its critics by using a third party to create particularly nasty whispering campaigns which, in some cases, even leveraged anti-Semitic sentiments.
An extreme example of negative PR, certainly, but the case highlights an important issue for those of us working in PR and marketing. Whether you are agency or client-side there will almost certainly come a moment in your career when you're tempted to knock your competitors (or knock the competition on your client's behalf).
Maybe a competitor stole your idea and was more successful at publicising it. Or it is making claims about its product or service that you feel sure are bogus. You need to set the record straight, right? And this isn't just about your bottom line – customers and journalists alike will thank you for being so up front and honest and bringing all of this to their attention, won't they?
Well, no. Tempting as it is to react publicly there are very good reasons for not doing so;
It makes the story all about them. – The thing about mentioning a competitor, even when it is to criticise them, is that you're bringing them to the reader's attention. This will add to all the other mentions that they have presumably already had, (let's face it, if they weren't already getting a lot of exposure you probably wouldn't be doing this in the first place). A casual reader often won't remember why they've heard of a company, only that they have – unless there's a major scandal of course. By making the story about your competitor you're actually helping them do their PR.
It makes you look like a follower, not a leader. – Ok, Facebook is a leader, but in general, leaders don't get down in the mud and fight over the details. They rise above and pursue their own agenda regardless of what their competition is up to. In fact, the same is also true of good challenger brands. Both understand point 1.
It ups the ante. – Ever had one of those arguments that you start in anger which then drags on and on, long after your anger has subsided, until you can't even remember what you were arguing about and you're exhausted? Like that. But more expensive.
You are not objective, and your target audience isn't stupid. – Context is everything. However justified your criticism of your competition, it will more than likely be viewed as a case of sour grapes by those reading it, many of whom will be your customers or potential customers. It is clear that you have a stake in, and can financially gain from, your competitor's bad press. Better that the criticism come from a source who is objective in the eyes of the reader.
These points considered, there are ways in which competitors can be handled more subtly, without resorting to the kind of underhand tactics that Facebook is alleged to have employed. We'll explore these in more detail in a future post, or if you can't wait that long, get in touch for a free chat. No strings attached!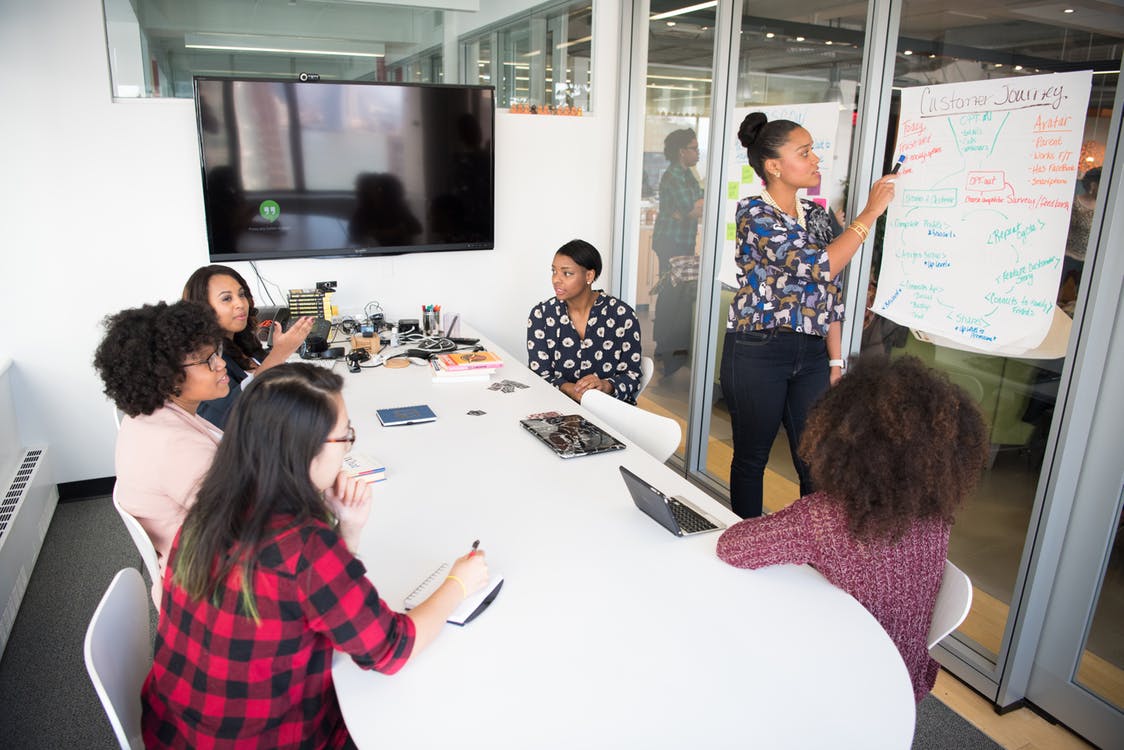 Getting women to the top of the PR industry
PR is often thought of as a female profession. This is true up to a point. Research from Global Women in PR showed that while two thirds of the global PR industry as a whole is female, only 22% of CEOs in the top PR agencies around the world are women [World PR report 2017].
What this means in practice is that while roles on the lower and middle rungs of the PR industry  are filled by women, those at the top, on the executive board, are overwhelmingly made up of men.
Why, when there are so many educated, enthusiastic and qualified women in the PR industry, are the boardrooms so dominated by men? And how do we change this?
…
Back in 2014, The Atlantic interviewed several women who worked in PR to try and answer why the industry was so female-dominated. The answer is complicated, but a number of the qualities inherent to PR, such as collaboration, communication and working behind the scenes, are also often associated with women. Women have been socialised to be better at these skills – so it's no surprise that they are attracted to a career that allows them to utilise them.
But why, when many women are both attracted to and often well-suited to PR, don't they make it all the way to the top? It's not uncommon to see an agency that is almost entirely made of us women, led by a man. What happens?
In part, this is the same issue that almost every industry is currently grappling with. There is an enormous network of reasons why women don't end up in the C-suite, ranging from a structural bias, to a lack of confidence in women to ask for promotions, to the pressure or desire to start a family.
What's more, the skills that make a good flack can't necessarily be translated to leadership positions. Once you make it to the top of the PR profession, you're not actually doing that much PR. Rather, you're making strategic decisions for the company and the team you lead.
…
But these aren't excuses. We need to make sure that the diversity of the world we live in is reflected by the people making the decisions. Not only is it fair: it also makes good business sense. A study by McKinsey showed that companies with more diverse workforces perform better financially.  A 2011 government review showed that for every woman added to a board the business' chance of bankruptcy is reduced by 20%.
The benefits are clear. And when, in PR, we're lucky enough to have an enormous pool of exceptionally talented women, we have no excuse for not making the most of them. PR firms should boost opportunities for women right from the start, providing sensible careers advice and training and implementing mentoring schemes, such as those created by Women in PR.
We need to be setting an example by ensuring that inspiring women are visible right at the top. At Ballou PR, we're lucky enough to be led by a fantastic and accomplished woman who built an international PR agency up from the ground. We're proud that our board is 75% female. Other female PR leaders include Tanya Ridd, Snapchat's director of communications EMEA, and Ali Jeremy, director of communications at the NSPCC. Being able to look up to these inspiring women goes a long way.
…
The tech sector, where only 17% of employees are female, can learn from PR when it comes to hiring women in junior and middle management roles. But both our industries have a long way to go when it comes to attracting, accommodating and retaining women at the very top. We need to take a serious look at why this is the case, make sure that we have some outstanding role models, and nurture talented women in order to show them that they can also be leaders.[:]
Building out our financial PR practice
We are proud to have worked on a number of high-profile tech company transactions, notably having advised both trivago and Box on their respective NASDAQ IPOs. Our goal is to support our clients at every stage of their growth – from series A to IPO and beyond. To that end, we have just added another experienced financial PR consultant to our London team. Harry Ashcroft joins us from the Corporate and Capital Markets team at Instinctif Partners, having previously worked as a tech analyst at Megabuyte. We're excited to have him on board to support the team in providing market leading financial communications advice to our clients.
As technology develops, more and more jobs will be replaced by technology. But what will this mean for writers and storytellers?
Cordy Griffiths is head of Ballou's UK office. This article first appeared on Virgin. You can find the full article here.
In marketing, content has long been king. In today's connected world, the brands that get ahead are those that create compelling content, be it stories, blogs, Facebook posts or tweets, to be enjoyed by their customers on their platforms of choice. Engagement with target audiences is every brand's goal and generating compelling copy is key to achieving that aim.
Until recently, brand content was created by copywriters. Teams of trained writers would churn out copy based on their understanding of the brand's values and voice. Recent advances in Artificial Intelligence (AI) mean that computers are increasingly involved in this copywriting process. While computers are not yet 'intelligent' enough to generate content from scratch, there are a range of programmes that a copywriter can use to help them optimise their copy as they write. Acrolinx, for example, works as a sidebar that will correct your grammar as you type, suggesting more succinct phraseology, a snappier headline or a clearer narrative. Grammarly does something similar, as does Atomic Reach and a host of other AI startups.
To date, assisting a human writer is the limit of the technology. However, it's only a matter of time before this relationship between writer and computer switches around, with the copy being generated by the algorithm initially and a human editor adding the finishing touches and doing a final sense-check to that computer-generated text. In time, perhaps the human copywriter will be excluded from the process altogether – though this point is still technically a long way off.
The implications of AI for copywriting, and by extension marketing and PR, are huge though, even as the technology stands today. For brands, the whole process of content creation is becoming more efficient, more affordable and, in theory, more impactful. For copywriters, the rise of AI generated content may well mean their days are numbered.
Beyond the commercial world though, are human writers under threat? Will the great works of fiction of the future be written by computers not people? As long ago as 1993, US computer programmer Scott French wrote a romance novel in the style of his favourite author in conjunction with his Macintosh Ilex computer. The novel was very much a labour of love as French spent years 'teaching' his computer the style of the author it was emulating by scanning in extracts from her work. Eventually the computer learned the style sufficiently to be able to find the right tone and draft the novel.